Cawston and Keremeos are humble towns. Producer towns. The community is cautious about change, locals at the Grist Mill tell us. We've driven to the Interior to visit Klippers Organics, and to try its new restaurant: Row Fourteen. Though the farm supplies many high-end restaurants in Vancouver, in their own kitchen they leave the tweezers and pastry brushes aside. This isn't city dining; Row Fourteen's food is rustic, generous, and rooted in tradition.
The expansive interior is modern in design. In the back, a sous chef picks basil leaves off its stalk while another slices peaches. The Klippensteins aren't on site: like every weekend, they're in Vancouver. The duo has been selling their family farm's organic produce at the Vancouver Farmers Markets for over a decade—their children often by their side.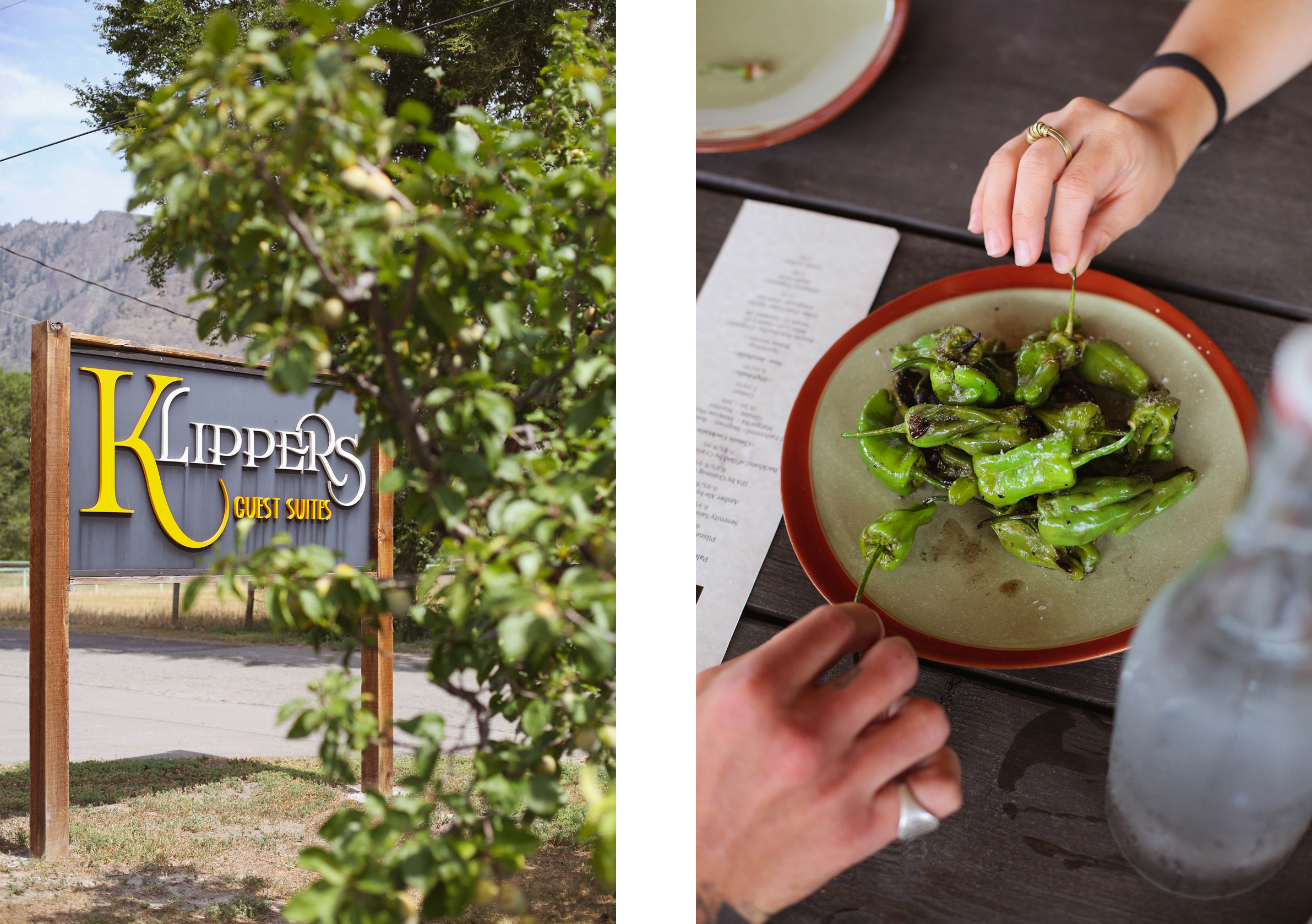 "Annamarie never sleeps. All week she's up at 4 a.m. to farm and she's here putting her touch on the details until midnight," front of house manager Alessya Lautner explains as she guides us from the Untangled cider tasting room to the dining room. I ask who was hired to do the interior design. "It was Annamarie, too."
Bar manager Alan Wolvansky has a program of cocktails made from B.C. spirits, as well as fruit-forward ciders and natural wines from the neighbourhood—Orofino Strawbale Winery is two blocks up the hill, Robin Ridge is just around the bend in Keremeos, and Hugging Tree Winery is south down the Similkameen Valley. We try two ciders: the Lionheart, made from the plum and apple trees we walked past from our room at Klippers Guest Suites, and the Tangled, made from apples we can see growing right outside.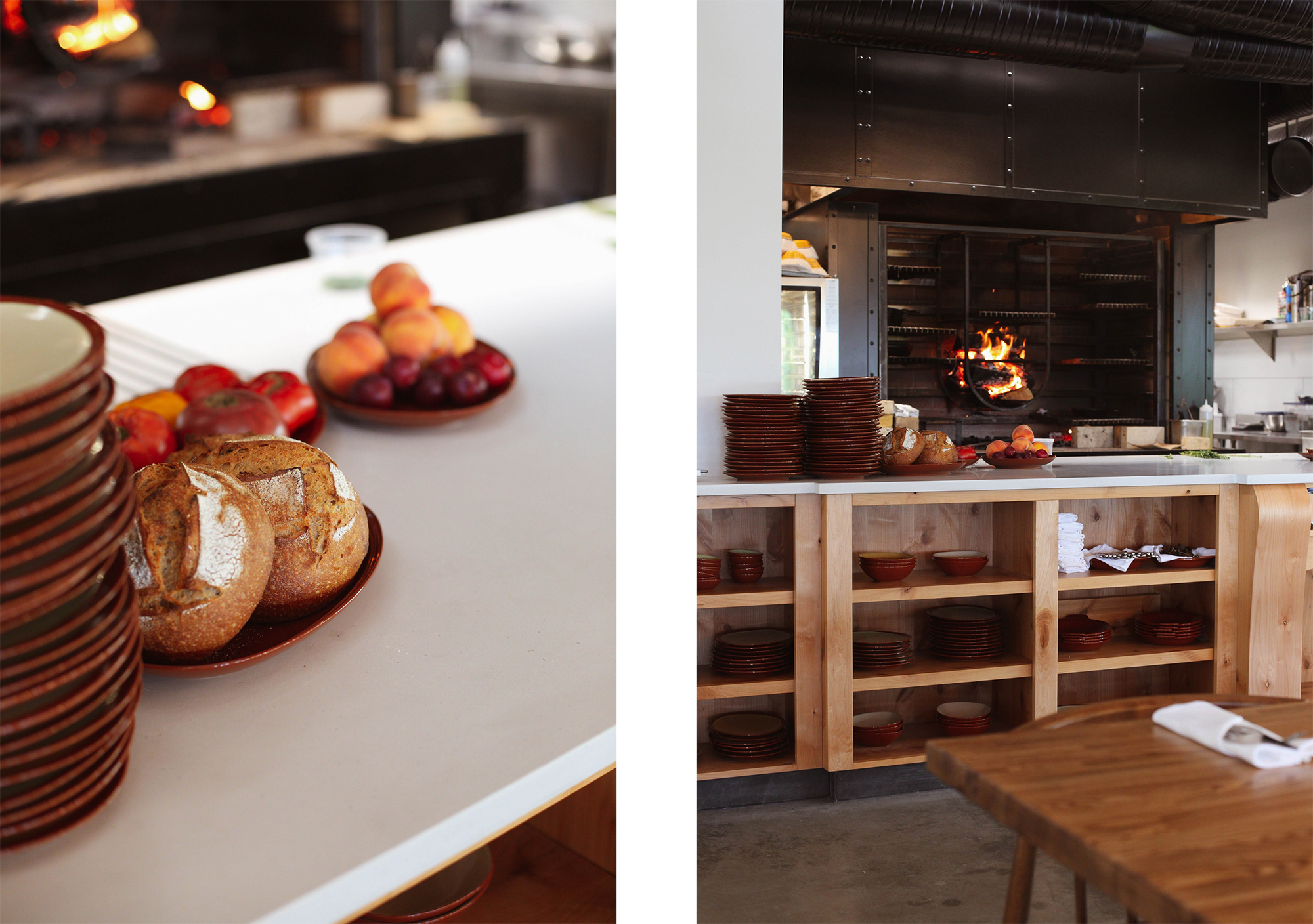 At the plating counter in front of the large, wood-fired hearth in the open-concept kitchen, chef Derek Gray is prepping vegetables. He soaks freshly dug-up beets and carrots in water—this way, they don't lose their succulence when he roasts them in the fire's coals. Earlier in the day we saw him picking purslane from the ground directly in front of the restaurant. These lemony leaves garnish the dry-aged top sirloin from Two Rivers Specialty Meats that we've ordered, also cooked on the fire.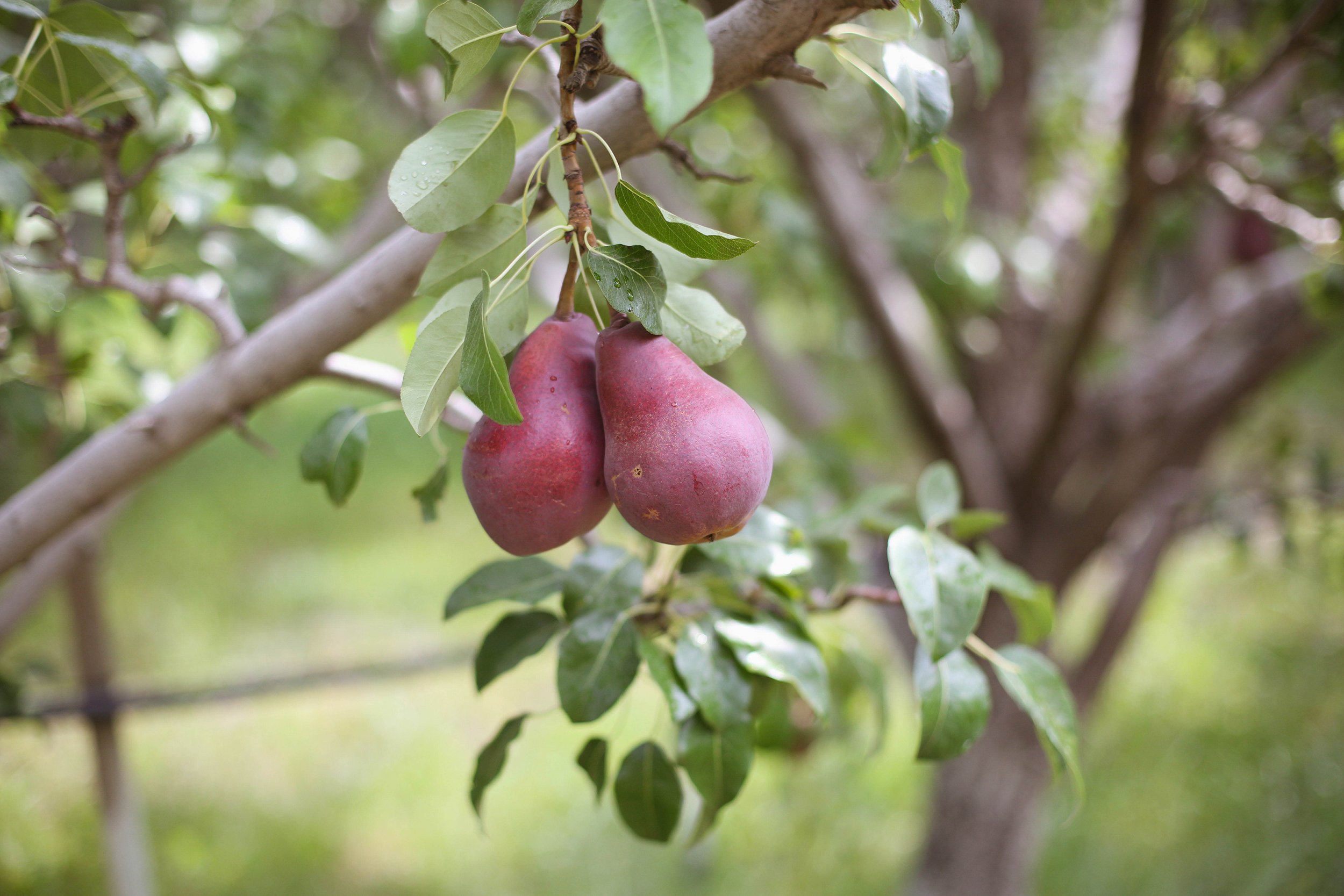 First up: heirloom tomatoes & peach tartine drizzled in oil from Canada's only olive oil producer, The Olive Farm on Salt Spring Island. Then comes the fire-roasted Padron peppers with Vancouver Island sea salt and a loaf of whole wheat "farmers bread" with garlic scape butter. After the smoked pork hock tartine (with lentils in grainy mustard pork jus) and our sirloin, we try the dessert: foraged West coast blackberries with tea cake crumble and sweetened buttermilk.
Chef Gray was head chef at Vancouver's Osteria Savio Volpe before heading up the kitchen at Pepinos. He says he had a long-held desire to cook over fire.
"It's something very primal and almost second nature," he explains, adding that this simple technique "changed the way humans ate forever." But it was more than fire cooking that brought him to Cawston. "I wrote down in my journal many years ago that Vancouver was not my final destination," he recalls.  "One day I would have a restaurant on a farm.
"Here, we want to have a focus on our food system and what it really means to cook from the ground," he explains. "We really want the produce to shine through."
Row Fourteen is located at 725 MacKenzie Road on Klippers Farm, in Cawston, B.C. The restaurant is open from 11:00am–2:00pm and 5:00pm–9:00pm.
---
Looking for more to eat?