With this season's lineup of luxe waterproof gear, we only hope it rains on our parade.
Canada Goose Field Poncho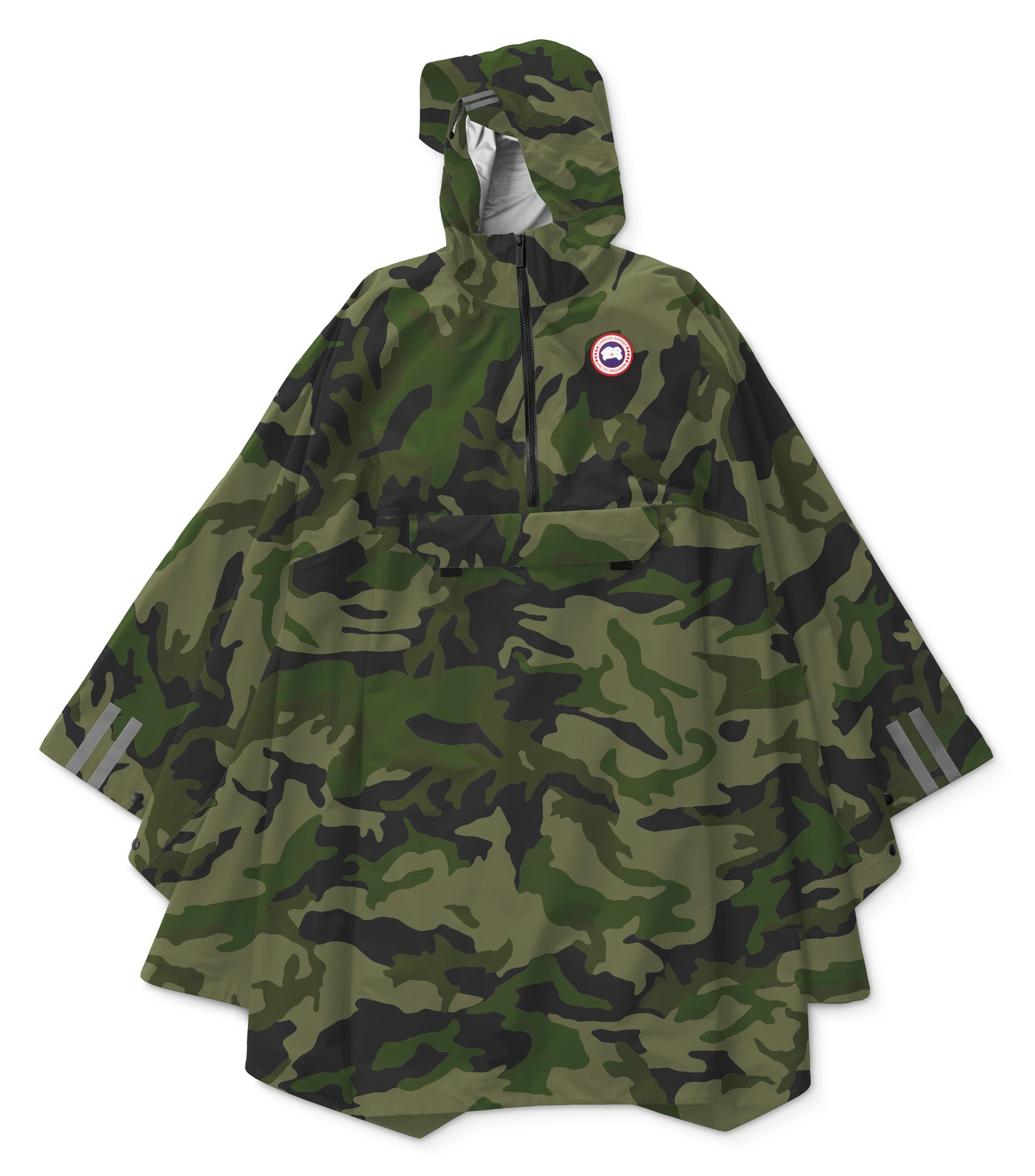 When travelling, avoid those sudden downpours with fine military-like strategic planning in Canada Goose's Field poncho in camo. Designed to go where you go (then be covertly packed), the patented Tri-Durance fabric keeps you protected from unpredictable weather while the relaxed, open fit keeps things airy and accessible. canadagoose.com
YETI Panga 50 Duffel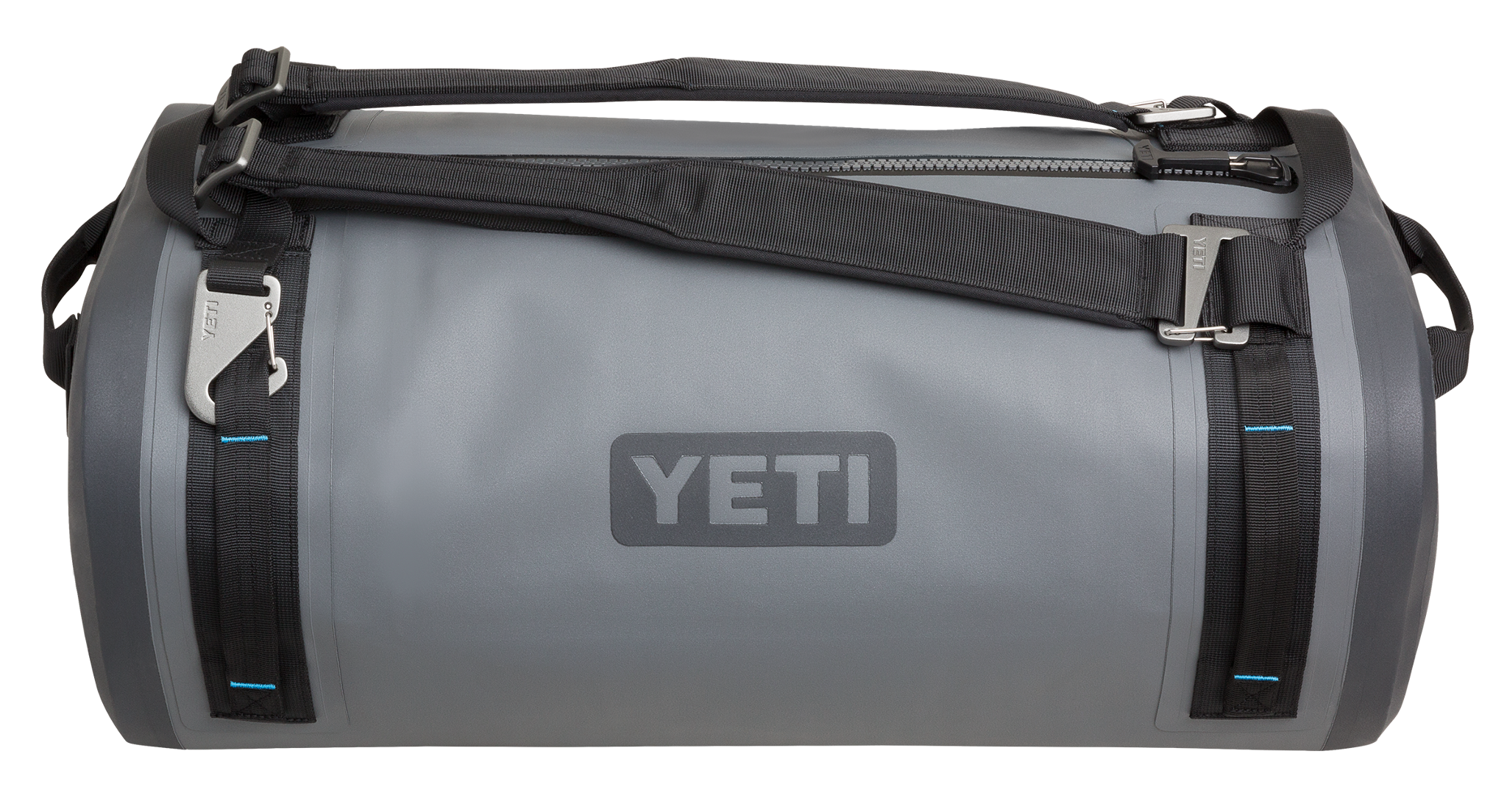 At the intersection of tough and cool, there's YETI who've managed to make the world's most durable coolers a cult-fave necessity for fishermen and beach frolickers alike. The YETI Panga 50 in Storm Grey, a heavy-duty rubberized duffel bag, is fully submersible with a patented Hydrolok zipper that keeps water out and your rugged contents dry. yeti.ca
Loewe Chelsea Rain Boot
The Chelsea boot dates back to the Victorian era when Queen Victoria's lace-up boots kept getting caught in her stirrups whilst riding. Jonathan Anderson reinterprets this now British classic with Loewe's waterproof leather Chelsea rain boot with square-capped toe. The leather lining and lug sole ensure horses—and puddles—are easily tamed. nordstrom.ca
Stutterheim Mosebacke Light Sand Raincoat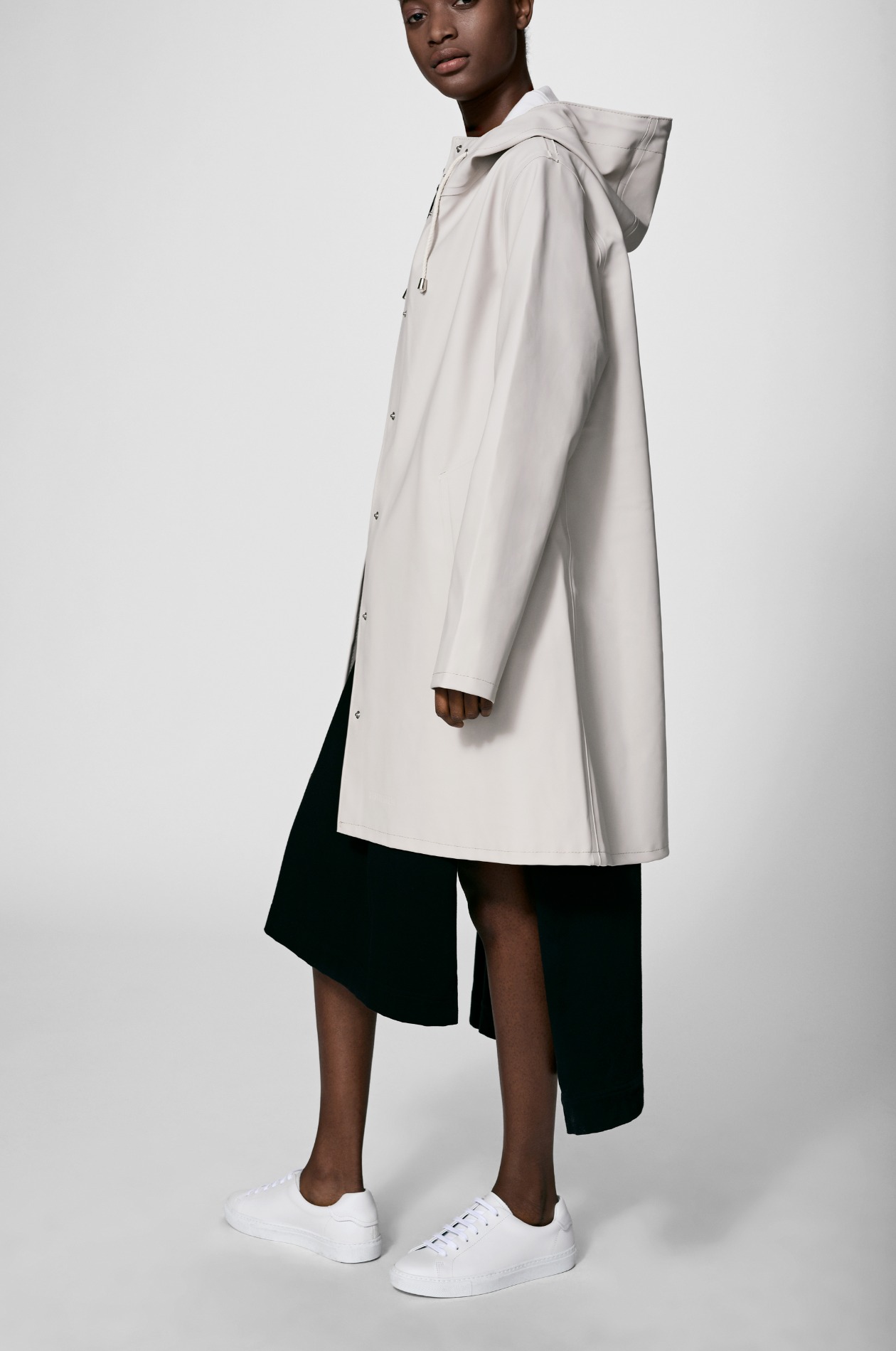 Bleak weather and simple, classic design go hand-in-hand at Stutterheim whose raincoats are modeled after founder Alexander Stutterheim's grandfather's original 1950s version. The Mosebacke Light Sand is the women's A-line version of the iconic shape, a softer silhouette handmade in rubberized cotton, and signed and numbered by a seamstress to ensure the highest quality. amiboutique.com
Chloé Betty PVC Rain Boot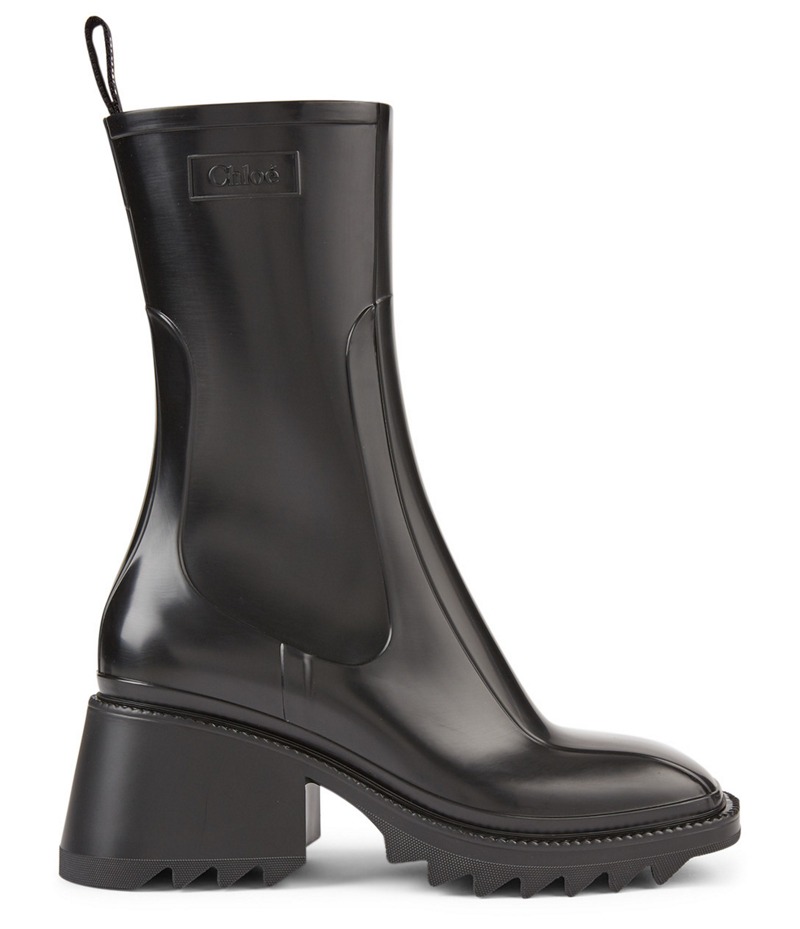 Leave it to French luxury fashion house Chloé to elevate the humble rubber boot into elegant waders befitting the catwalk. The Betty PVC mid-calf rain boots feature a chunky two-inch heel and lug sole with a side zipper for easy on-and-off footwear that's rain- and red-carpet ready. holtrenfrew.com
Hunter Storm Camo Umbrella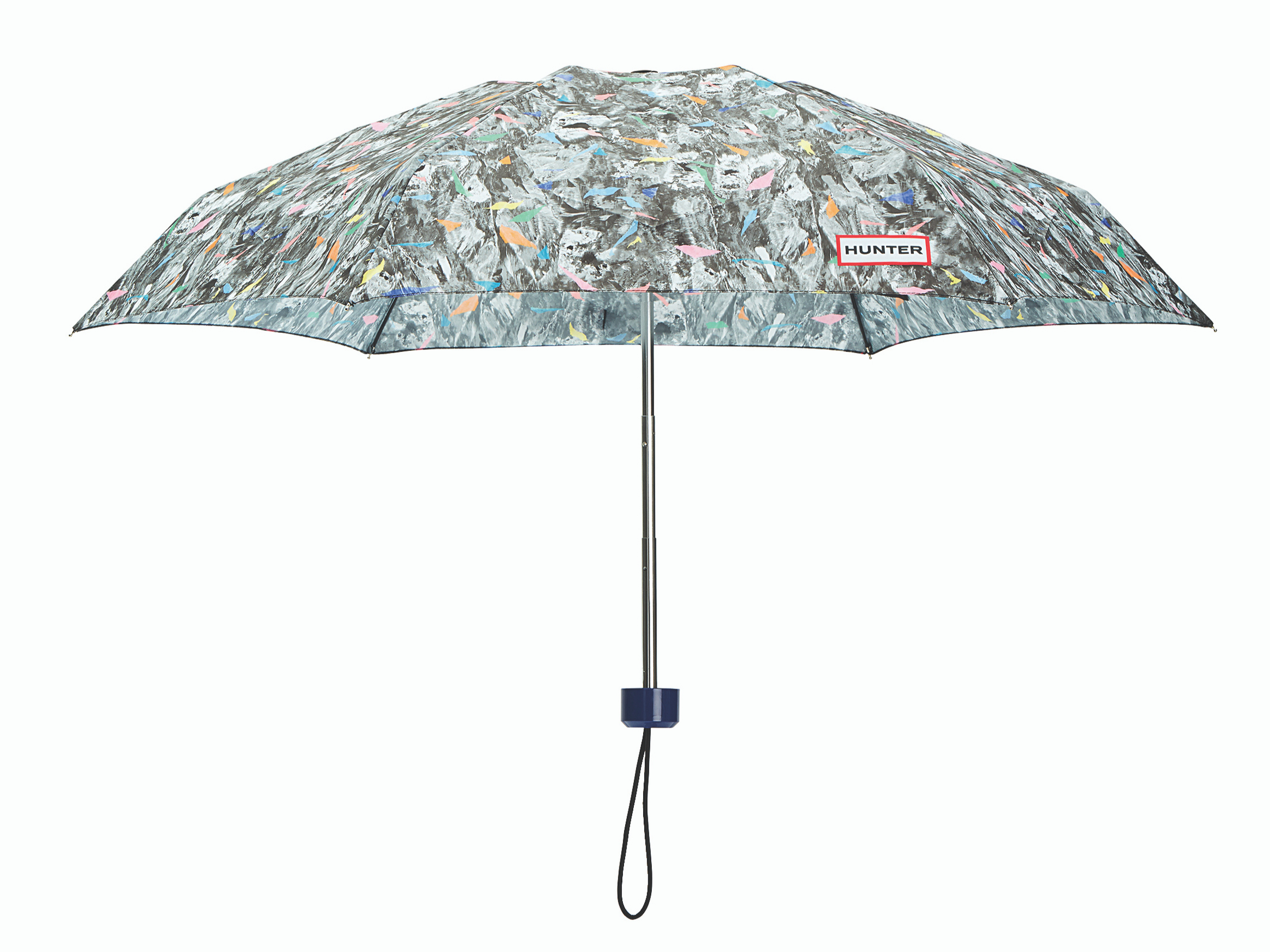 Let the skies open with Hunter's compact Storm Camo umbrella. Its flexible hybrid frame technology made from fiberglass and fibre-reinforced plastic means that even if a powerful gust of wind flips it inside out, it can easily be flipped back in place with a gentle tug. hunterboots.com
---
Read more on Style.