One of the most obvious ways to get kids engaged on the issue of where their food comes from—and reconnect them with nature in an increasingly tech-focused era—is to get them growing their own veggies at school. Carrots they can eat fresh out of the ground? You bet.
That's what the teen-focused urban farming initiative Fresh Roots works on during the school year while, in the summer, the focus shifts to their six-week youth empowerment program, SOYL.
"The idea isn't to try to take these kids and just turn them into farmers," Fresh Roots' community engagement manager Sarah Maitland notes. "But at the very core of our program are the skills we hope to offer them—how to grow their own food, how to cook that food, and how to engage with the land and their communities."
On July 25, Fresh Roots will be bringing in chefs Karima Chellouf and Kym Nguyen for its annual multi-course long-table dinner, using produce sourced from schoolyards and partners Zaklan Heritage Farm and UBC Farm.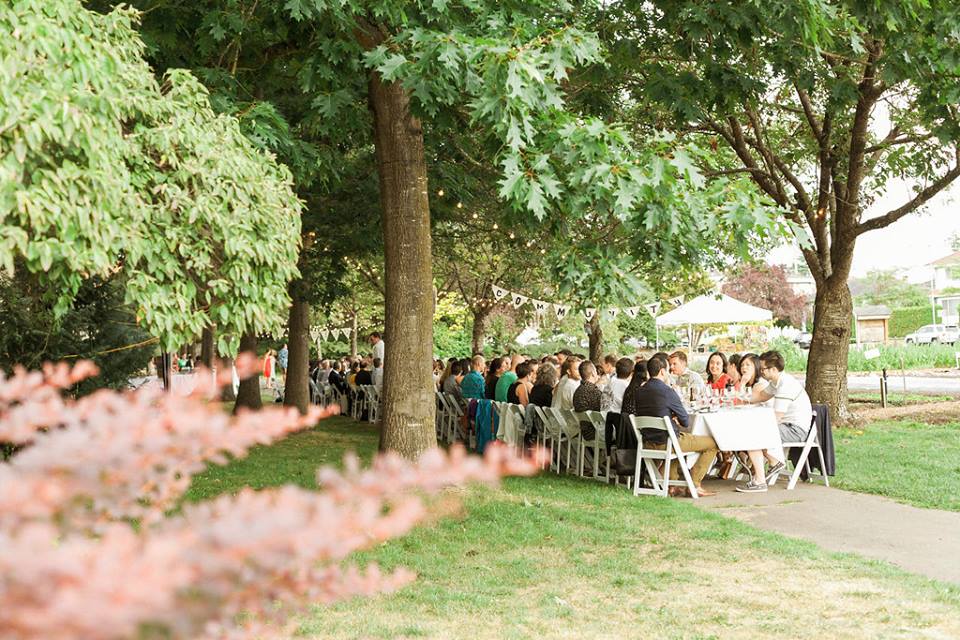 Each course of the dinner held outside at David Thompson Secondary School will feature in-season fruits and veggies: think rhubarb, fava beans, Swiss chard, and freshly picked blueberries. Drinks will include a selection of beers from 33 Acres and an open wine bar, as well as Brew Dr. Kombucha for a non-alcoholic option.
The goal of the event is to raise funds for Fresh Roots' programs. This summer, with SOYL, around 75 school-aged kids learn to farm, garden, and participate as vendors at in the Vancouver Farmer's Markets. The goal is to educate future generations about sustainable eating while getting them excited about growing their own food.
One preteen who had difficulty looking up from his smartphone wound up ditching the screen during a summer spent with SOYL, Maitland recalls. He enjoyed getting his hands dirty so thoroughly, he voluntarily untethered himself from technology. Sometimes the only thing the participants need, Maitland argues, is to be shown how cool and captivating nature is. "And maybe," she adds, "if we're lucky, one day they'll change the food system."
Fresh Roots Schoolyard Harvest Dinner takes place on July 25 at 5:30 p.m. in the garden at David Thompson Secondary School. See Eventbrite for more information and to buy tickets.
---
Read more about those making an Impact.