Nestled in the southern part of Vancouver Island, the Cowichan Valley is renowned for its stunning natural backdrop, charming towns, and extensive culinary scene—but until recently, no one thought tea would be one of the many gastronomic marvels this coastal Mediterranean-style climatic zone could produce.
In 2003 Victor Vesely and Margit Nellemann moved from Vancouver to Westholme Farm, looking to explore a rural lifestyle. While Nellemann had farming experience in her native Denmark, Vesely was armed only with a solid disposition to face any challenge. The farm's initial focus was to offer market vegetables, lavender, and Nelleman's pottery work.
An accomplished ceramic artist, Nelleman had been making teaware for quite some time and at Westholme she opened her studio doors to the public. It made sense to bring fresh tea into the experience, and so they established a tea shop that offered visitors high-quality blends from around the world.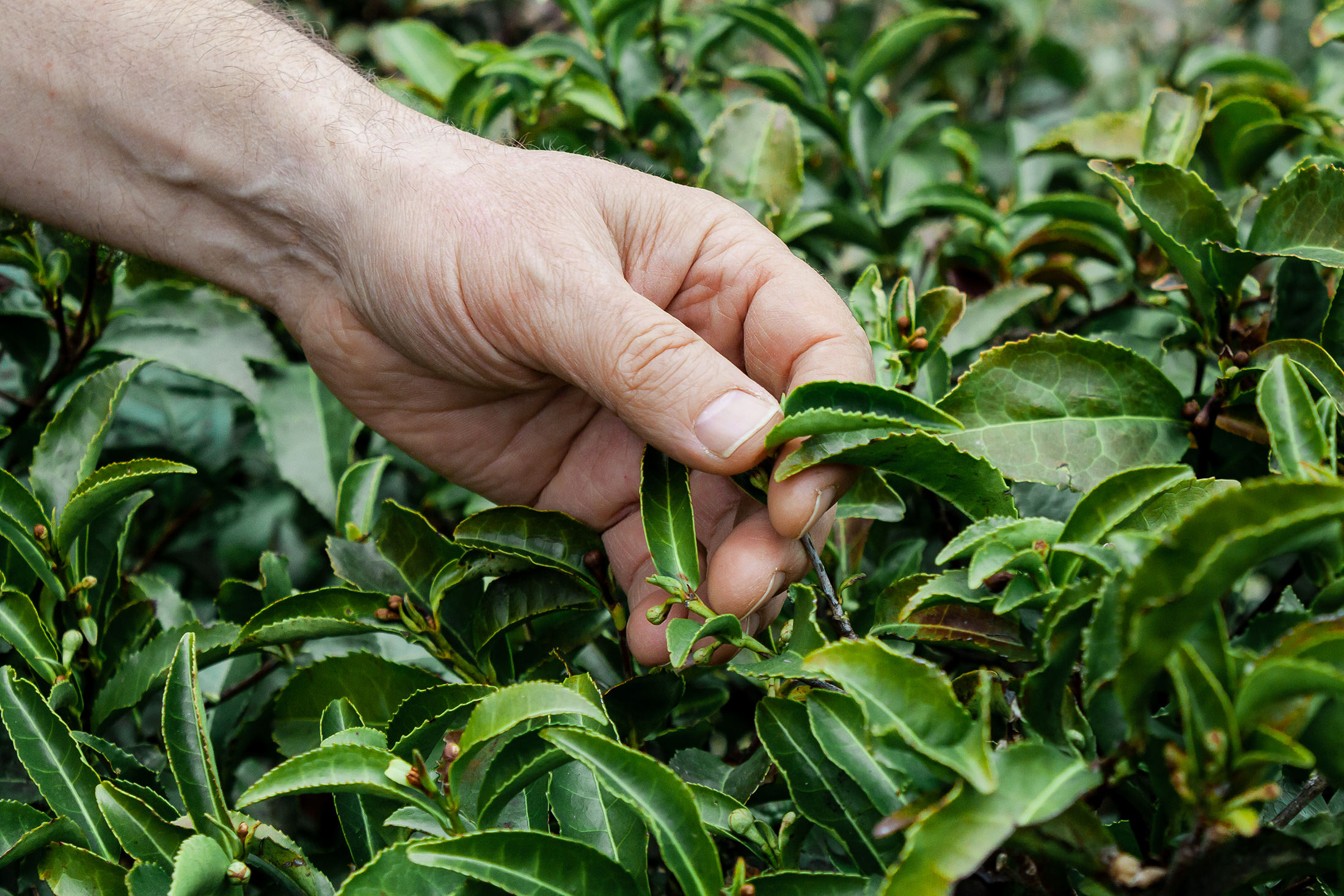 After a few years, they began to research the idea of producing their own tea, discovering that it can indeed thrive outside warm climates. In 2010, they planted 200 Camellia sinensis plants, in the process becoming the first Canadian commercial growers of tea. "We discovered that cold climates change and create the flavour, and the terroir of the tea," explains Vesely. "Like in fine wines, fine teas take up the flavours that are unique to the region."
Over the years, the couple added a few hundred more plants. "We waited five years to release our first harvest," says Vesely. "We didn't want to compromise." But they still weren't completely satisfied. "We decided to wait an extra year and it served [the quality of the tea] really well." The first official cup of Westholme Tea was poured in 2016.
Westholme Tea Farm now boasts 800 tea plants. That may be small compared to the big plantations where endless rows are layered in terraced slopes, but, Vesely says, "they have produced enough for us because we do everything by hand." He notes that the lack of a tea-growing industry in Canada is more likely due to high labour costs than the weather, which in Westholme's case is relatively benevolent thanks to the region's lush soil and rare microclimate. After all, Cowichan takes its name from an Indigenous word that translates as "the warm land."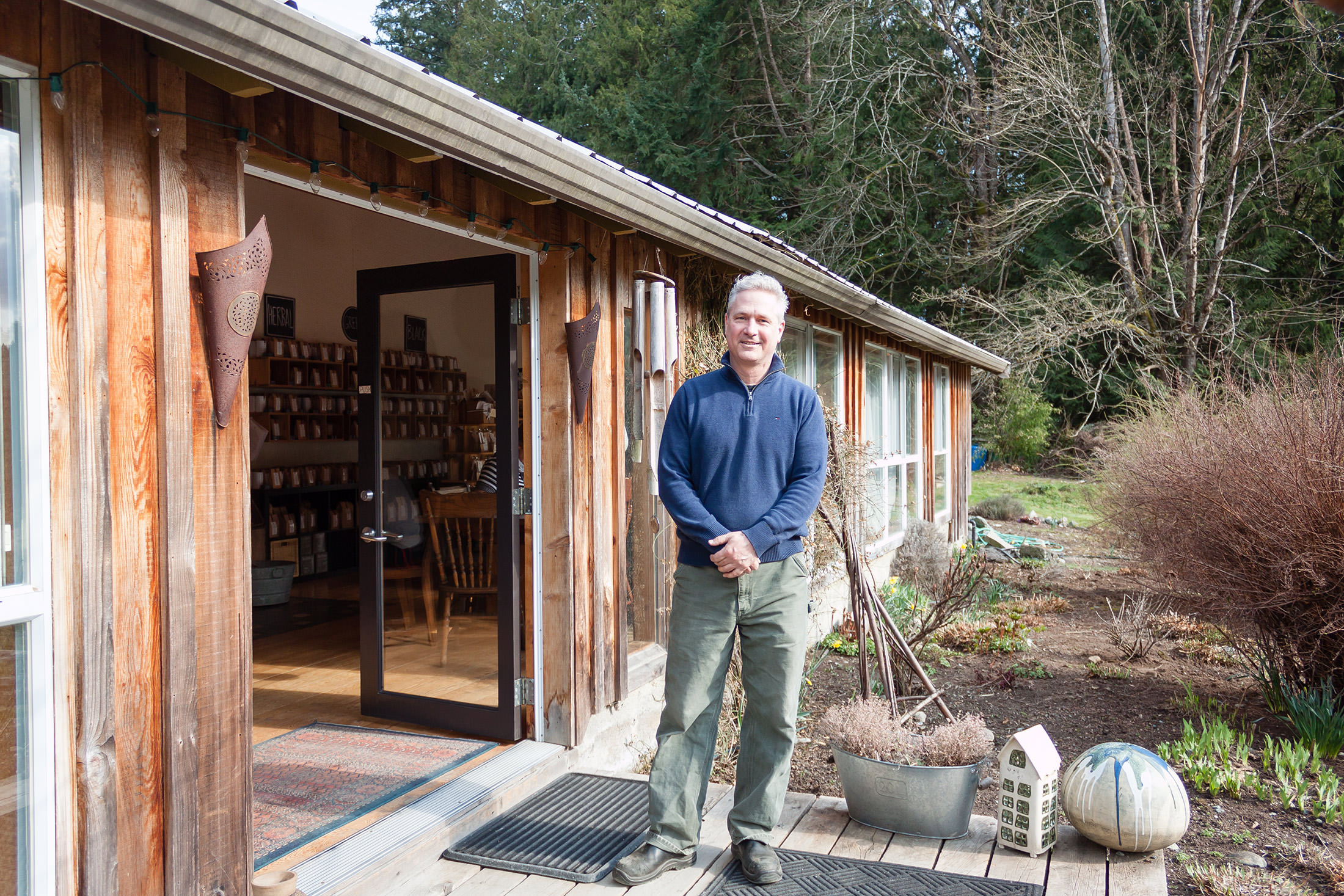 In summer when the temperature rises to 30 degrees C, the plants are pruned, rendering the leaves that will become Westholme's signature green tea creations inspired by west coast winters and a rustic Canadiana feeling. Their latest offering is the Maple Smoked Green, a Japanese-style hojicha green tea where the leaf and twig are hand roasted then gently cold smoked with Big Leaf Maple chips to impart a subtle flavour of roasted wood with lingering sweet smoky notes. "We are taking a tradition that is thousands of years old," says Vesely, "and doing it in a contemporary Canadian way."
In their light-filled tearoom, more than 150 varieties of certified organic premium teas from all over the world support the farm's home grown varieties. Visitors can pair their choices with a selection of tea-infused treats such as aromatic breakfast tea scones and lush matcha cheesecake.
Westholme's owners take pride in doing everything by hand. Even Nellemann's ceramics are built without the use of a potter's wheel. Embracing a minimalist aesthetic that replicates nature's lines in muted hues, her work celebrates tea culture around the world and honours centuries of tradition. "It's the art of slowing down," she says. "Tea is about sitting down and enjoying and relaxing." This philosophy has been woven into Westholme well before "hygge"—the Danish word for coziness—became on trend. "There is a feeling [when] you know you are in the right place for sharing with people," Vesely explains. "Hygge is not something that you make happen. It has to evolve.
---
Read more from our Summer 2019 issue.