Mike Willie cuts the engine of his 33-foot whale-watching vessel. Moments like this one call for silence, for reverence. Two humpbacks are asleep, floating side by side in the cool Pacific waters of Xakwikan, the traditional territory of Willie's nation, the Kwikwasut'inuxw Haxwa'mis people. The boat drifts rhythmically with the whales, passengers listening as the sleeping giants raise their heads out of the water to take a breath before sinking back into slumber, lulled by the waves.
Willie has observed whales asleep only half a dozen times in the seven years he's owned Sea Wolf Adventures, a grizzly-bear-and-whale-viewing company based in Port McNeill on northeast Vancouver Island. "They're in their natural environment—they feel comfortable," he says.
On his wildlife tours visitors are regaled with ancient stories of the mountains; tales of bonds between brother grizzlies; the impact of smallpox, residential schools, potlatch prohibition; the meaning of artifacts displayed in the U'mista Cultural Centre in Alert Bay. They see the land and animals through the eyes of their guide. The giver of knowledge transmits the stories in a way that transforms the receiver, and both sides are changed by the experience.
"It's about reconciliation," Willie says. "People are ready to learn about who we are and where we come from as Indigenous people."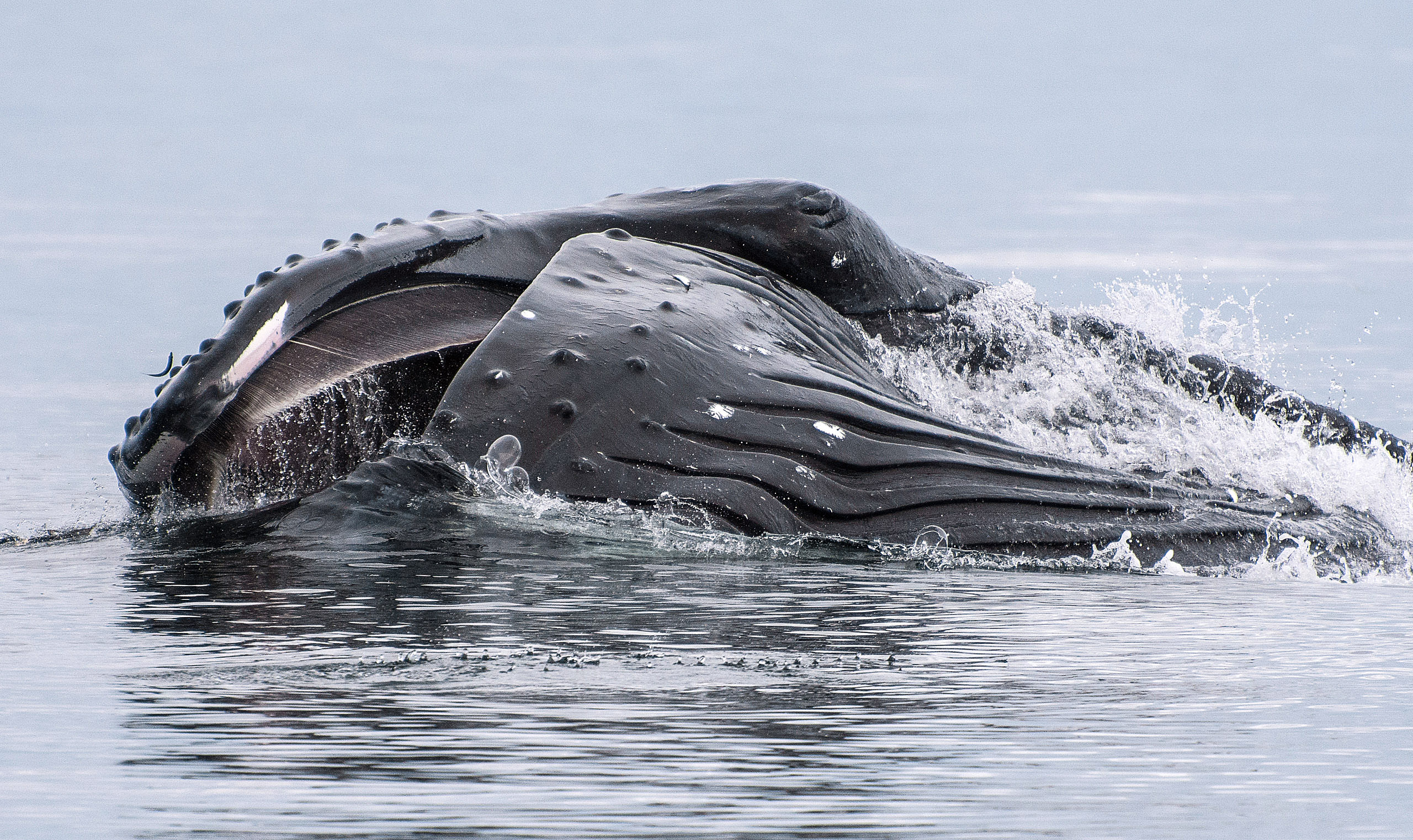 I won't repeat more of Willie's stories here. There are stories you can read, and stories you must live. Stories you must see, hear, and feel yourself, with a knowledge-giver like Willie guiding you through fjords. But consider what sleeping humpbacks lie in wait across British Columbia. Nearly a third of Canada's more than 630 First Nations have traditional lands within B.C., many offering Indigenous cultural tourism experiences. Elders, traditional knowledge-keepers, and community members of all ages have developed opportunities to transfer stories to visitors through tourism experiences as unique as each culture.
The Indigenous tourism industry is relatively new, having come into being in the late 1990s, largely through the work of Indigenous Tourism BC, a member-based nonprofit organization. The industry had been growing quickly over the past decade until COVID-19 forced 91 per cent of ITBC members to close or operate with limited capacity. More than 75 per cent had to lay off employees.
Despite the damage, the industry has embraced the opportunity for change and revitalization, says Brenda Baptiste, the 17-year board chair of ITBC and a member of the Osoyoos Indian Band. "I've been awestruck by the resiliency of our communities to deal with COVID," she tells me over the phone. "Historically, we've gone through residential schools, the Sixties Scoop, all of these major things that have happened to our people. COVID is really no different."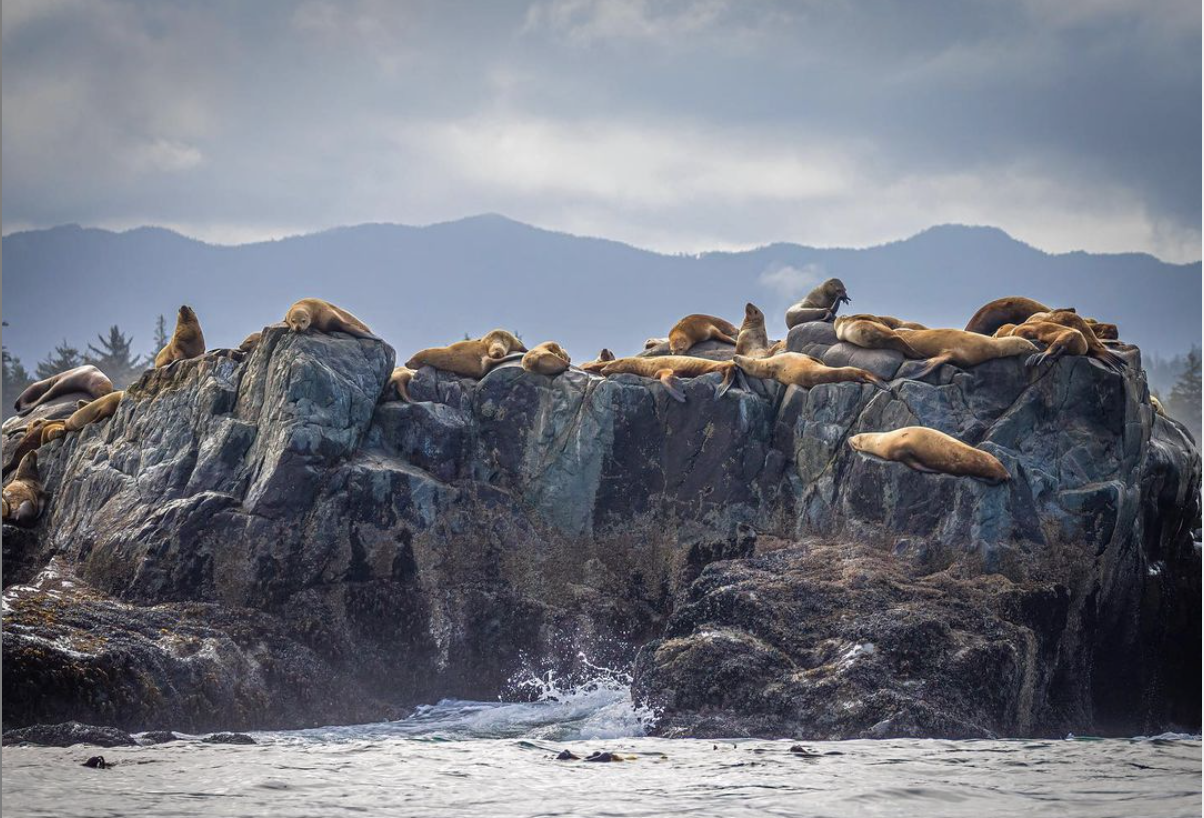 To support businesses during the shutdown, ITBC set up Zoom meetings with members to find out what they needed, deliver industry information, and support them with funds and training to help innovate and pivot. The nonprofit diverted some of its operational funds into emergency relief grants, and worked with provincial and federal partners to distribute nearly $9 million to Indigenous tourism businesses to see them through the worst of the shutdown, help introduce creative solutions to keep businesses running, and position them well to recover.
Some businesses introduced virtual tourism, such as Talaysay Tours, operating around Vancouver, Squamish, and the Sunshine Coast, which launched Zoom versions of its experiences. Others found strength in collaborations; Kekuli Café in West Kelowna partnered with Canadian Tire to deliver lunches to staff. Still others pivoted, like Quaaout Lodge & Spa at Talking Rock Resort in Chase, which filled the gap left by cancelled weddings with wellness retreats, yoga, golf, and cultural workshops.
"Their resiliency and ability to pivot has been an amazing thing to watch," Baptiste says. "We see the optimism of our stakeholders. Let's look at 2021, how we are going to recover."
With the future of international travel still uncertain, ITBC's focus will remain on domestic tourism this year, promoting close-to-home trips and responsible travel that protects elders and knowledge holders from the virus, nurtures the wisdom of communities, and respects and sustains the natural world.
A new ITBC app helps visitors plan activities, accommodations, and dining, as well as prepare for the spiritual experience through songs and stories from Indigenous communities around the province: a Haida feast song, the Secwépemc's story of the chickadee, and even a song by Sea Wolf's Mike Willie, performed for his daughter.
"Indigenous cultural tourism is much more than an experience; it's a transformation," Baptiste explains. She remembers how her grandmother (who "is always right," she says) encouraged Baptiste, a former registered nurse, to follow her passion to do important, cultural work through the tourism industry. "Indigenous cultural tourism is about revitalizing culture and rebuilding cultural sovereignty and building our youth to understand who they are, whether they're Nisga'a or Okanagan or Shuswap, and having them celebrate who they are," she says. "By sharing who we are, our lands, our identity, we also celebrate and challenge our visitors to think about who they are, and what their cultural values are, their native languages, and where their ancestors come from, and embrace that as part of their identity."
What Baptiste describes—seeing something new, then looking inward and growing—is why we travel in the first place, why we seek experiences that transform the mind and soul, whether we jet across the globe to a faraway land or explore our own backyard. Right now, we have the opportunity to strengthen our ties to the land under our feet, to experience a spirit and depth of meaning that will change who we are.
"That's the power of the work we do," Baptiste concludes. Through the eyes of your guide, you won't just look upon the beauty of the whale, you'll see the importance of the whale in your guide's culture, you'll see what the whale means, and that meaning will be translated into the values and principles that shape who you are, she explains.
Those sleeping humpbacks symbolize Indigenous tourism in British Columbia. The industry is resting, rejuvenating, until it's time to wake and play once again in this beautiful corner of the world.
---
Images courtesy of Sea Wolf Adventures. Read more of our summer issue.