"A year ago, I didn't even know what patina meant," laughs 26-year-old Cole Dobrenski from his home in Smithers, where his hand-stitched wallets, guitar straps, bags, belts, and other leather goods are selling as quickly as he can make them. He's even taken a swing at hand-forging axes.
It was his girlfriend (now wife), Helengrey, who planted the leatherworking seed about five years ago, when she gave him a small piece of hide and a few basic tools after he expressed an interest in the craft. But it wasn't until December 2019 that he dug them out from the back of a closet to make sheaths for the hand-forged axes he gave his family that Christmas. What evolved into a pandemic pursuit quickly snowballed into a thriving side-business.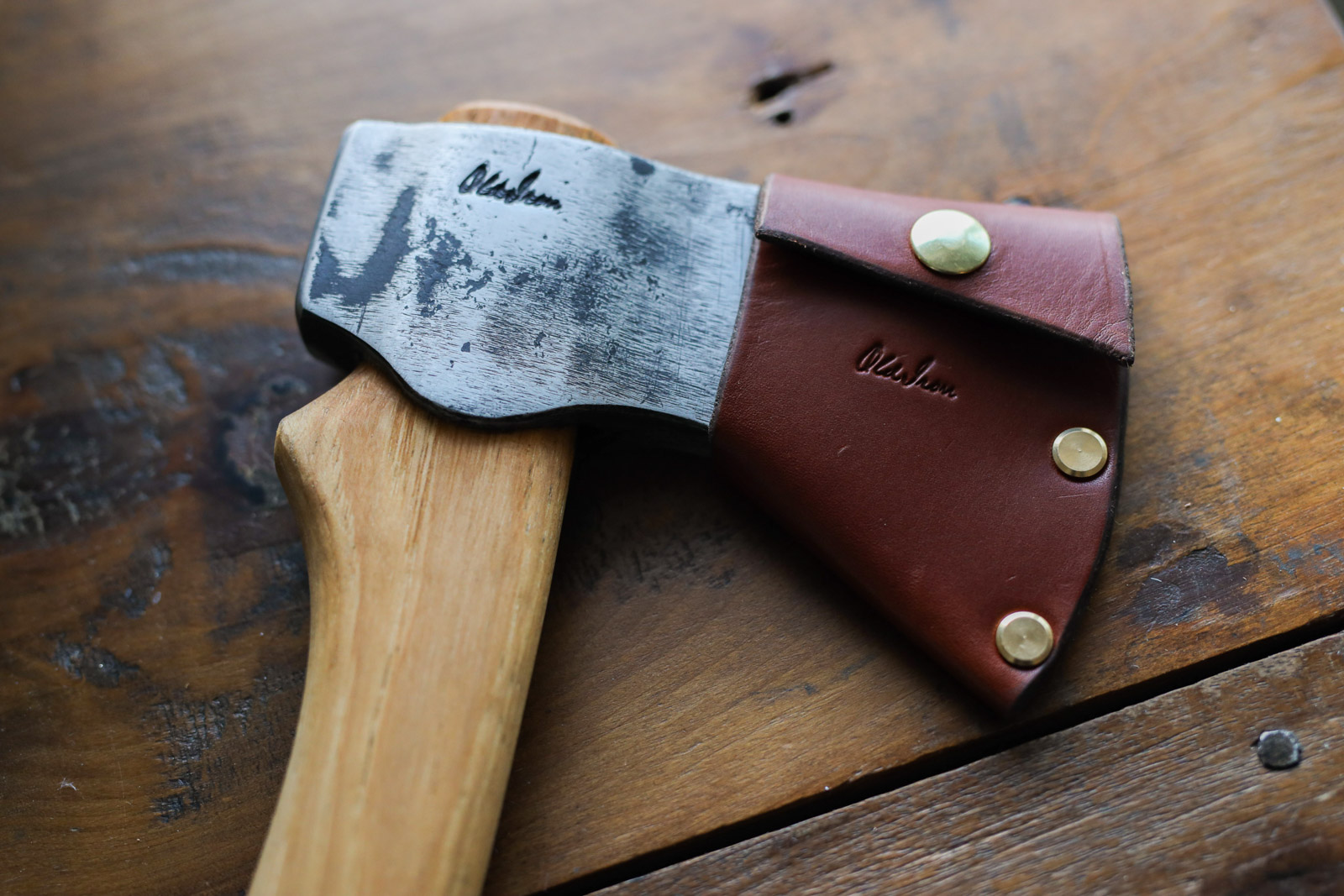 Born and raised in Ontario on his family's farm, Old Iron Farm & Apiary, Dobrenski comes by his love of old-world customs honestly: his father had a passion for horse-drawn equipment, and traditional ways of doing things were commonplace around the homestead. Dobrenski named his accidental business Old Iron Forge & Leather in homage.
At first, he focused on making leather items he personally found useful, revelling in the R&D process as he tried out guitar straps and belts. To learn the intricacies of the craft, Dobrenski headed to YouTube, where expert leatherworkers share tips and tricks freely. "Once you get involved in these microcommunities, where everyone is centred around the same passion, there's no shortage of inspiration," Dobrenski explains. When he started posting his own creations to Instagram and taking orders by direct message, things really started ramping up. The official company website launched in May.
"It is still so odd to think of this as my business," he admits. "I never imagined we would have so many orders so early on." The belts have been particularly popular; they are completely customizable, from the leather to the hardware and, of course, the monogram. Some interesting recent requests also include a Western-style belt holster to hold a sushi chef's knives, and a set of spur straps. Most of the product line is crafted from natural vegetable-tanned North American hides from Wickett & Craig—a Pennsylvania-based company founded in Ontario in 1867—and, for his belts, he uses water buffalo leather.
"I have a list a mile long of items I'd like to make," he says. "We have world-class fly-fishing up here, and I'd like to do some fishing gear—cases, reel covers, and fly wallets."
As for the blacksmithing, Dobrenski has an early memory of attending a fair in Ontario as a six-year-old and being given the chance to forge a small hook. But he was in his early twenties when he began researching the ancient art in detail after completing a welding ticket in Alberta.
"Back in my trade school, we learned about the molecular structure of steel and so on," he recalls. "I remember the teacher saying, 'you'll never need to know any of this,' but it turns out those are actually the basics of blacksmithing."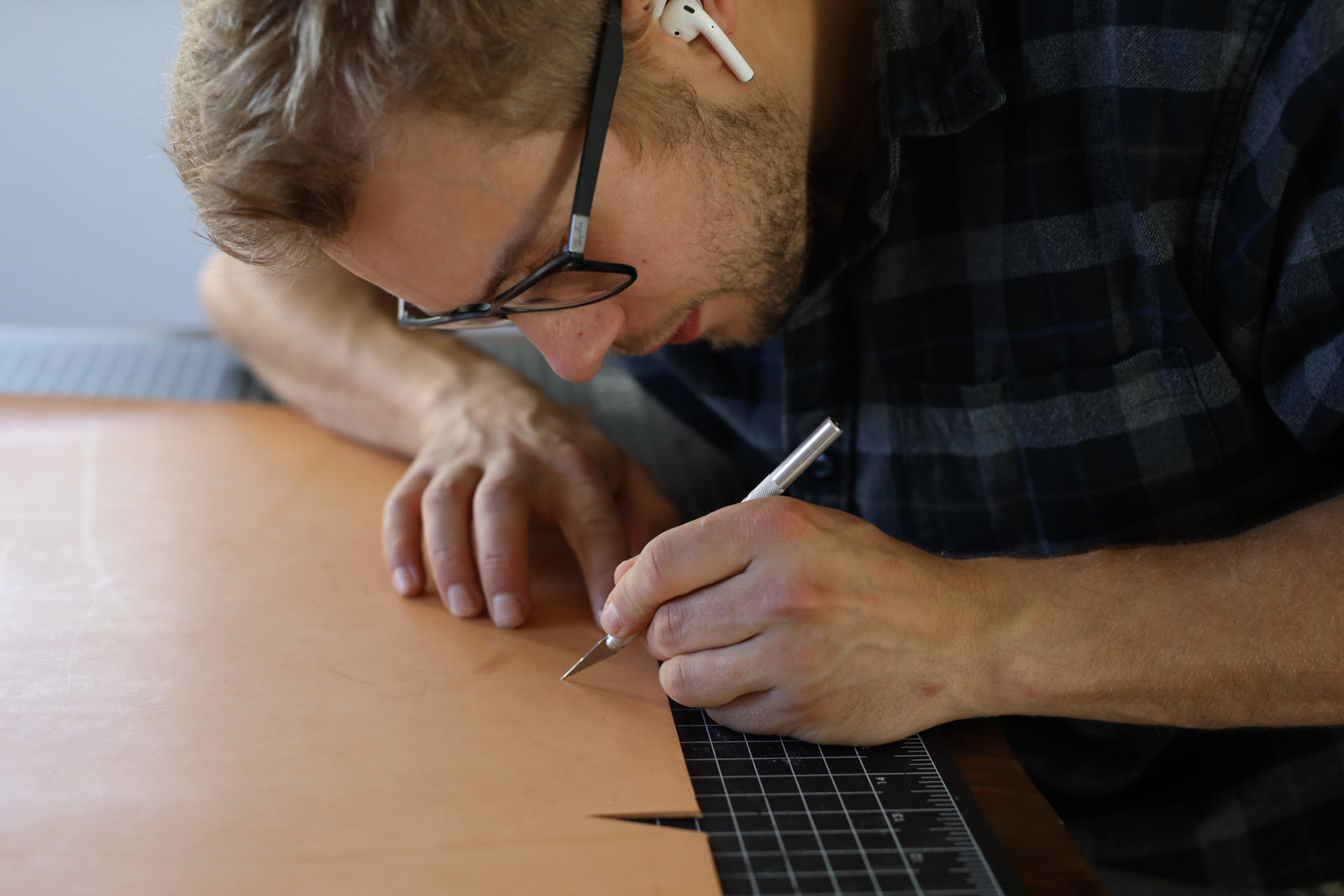 After researching the molten world of metallurgy a little deeper, he was hooked. But he admits that hand-forging an axe is a labour of love—and 10 to 15 hours of work. "It's fun, but a lot of times, if things go sideways, it's quite a bit of time to have invested when all of a sudden you just have a big paperweight." He doesn't sell his forged creations at the moment but may do so after investing in some heavy machinery, such as an industrial power hammer, which would reduce labour time considerably.
Meanwhile, the Dobrenskis' kitchen table is all he needs to craft his leather goods. Recently, the couple purchased a field near his parents, who relocated from Ontario in 2006 and settled about half an hour outside Smithers. They have begun clearing the land of trees and plan to build a new home there, along with a leather workspace, blacksmith shop, and studio for photography.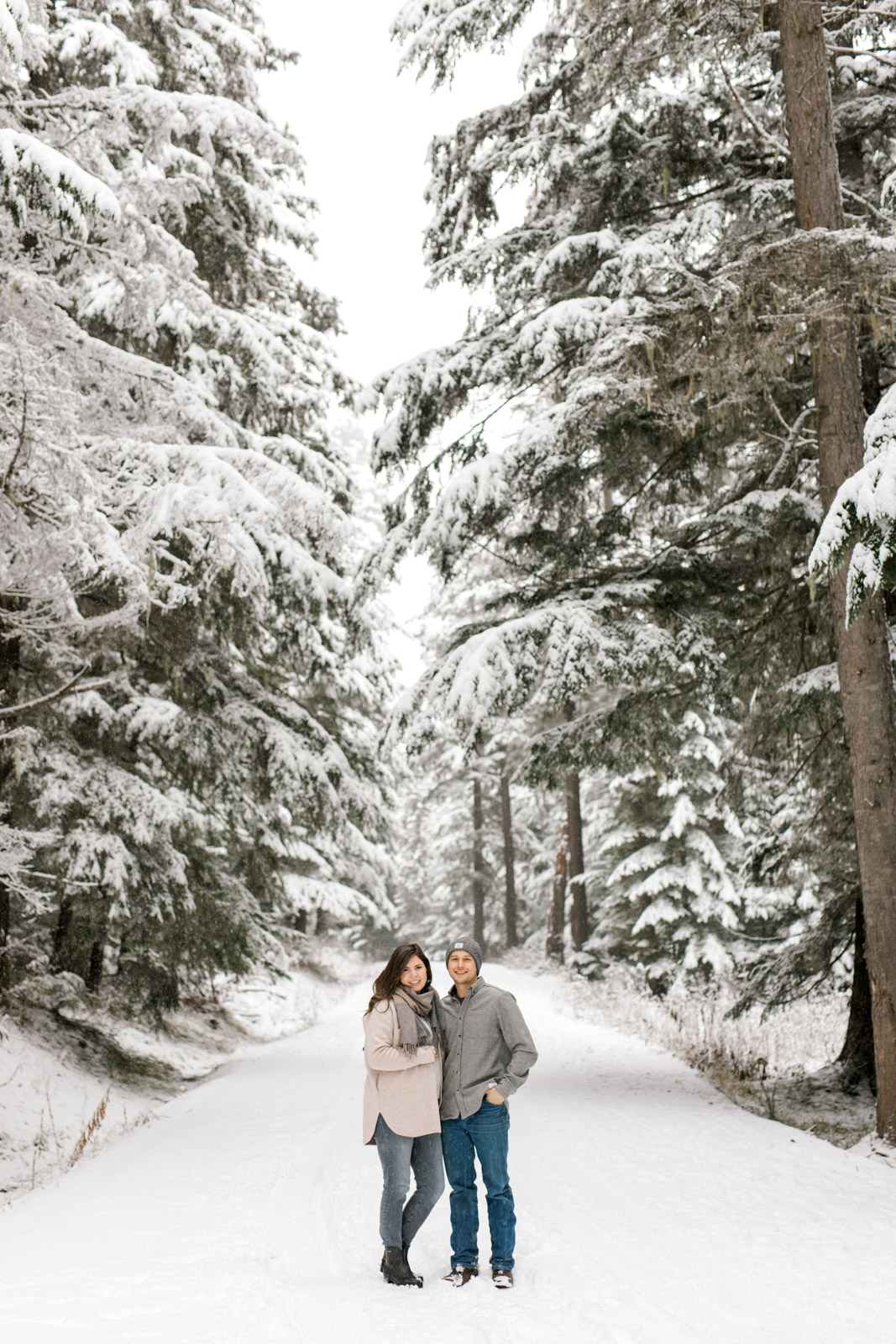 They are busy people. They have a newborn son, Helengrey will return to teaching school in January, Cole just completed an electrical apprenticeship, and they both shoot for Helengrey's wedding photography business.
The idea of something having a legacy behind it is a foundational belief for Dobrenski, who counts a hand-me-down belt from his grandfather as a prized possession. "When you purchase a good-quality item, your grandkids could be wearing that 40 or 50 years from now," he says. "That really sums up what we are doing." Indeed, buying less and buying local isn't a new theme, but recently it has resonated in a new way as the ripple effect of pandemic woes shut down businesses the world over and turned the lens away from the big-box giants and toward small makers. "I think people in general are moving back to more of a local, handmade perspective. They see the value in items that cost a little more up front but last 30 years or more," he says. "For me, this is really a creative outlet. If people appreciate it and enjoy it, well, that's just a bonus."
---
This story is from the Summer 2021 issue. Read more local Artisan stories.