In 1946, Germany was beginning the slow process of rebuilding after the Second World War. While out of Wolfsburg the sturdy little Volkswagen Beetle—or Käfer in German—finally fulfilled its role as a people's car, to the south, near Stuttgart, the first prototypes emerged of a car that would shoulder a far larger burden.
It was called the Universal-Motor-Gerät für Landwirtschaft, quickly shortened to Unimog, and it was essentially a cross between a truck and a tractor. The original 70200 series vehicles were agricultural both in design and intent. With the country's infrastructure in ruins, the go-anywhere, do-anything Unimog would set Germany back on its feet.
Seventy-five years on, the Unimog is a vehicle you come across in the most desolate places. It is not uncommon to encounter a happy older couple in a camperized version with European plates and discover they have been touring the globe for more than a decade. Unimogs are not sold new in the Canadian market, but older models often find their way into the hands of the most committed off-roading enthusiasts.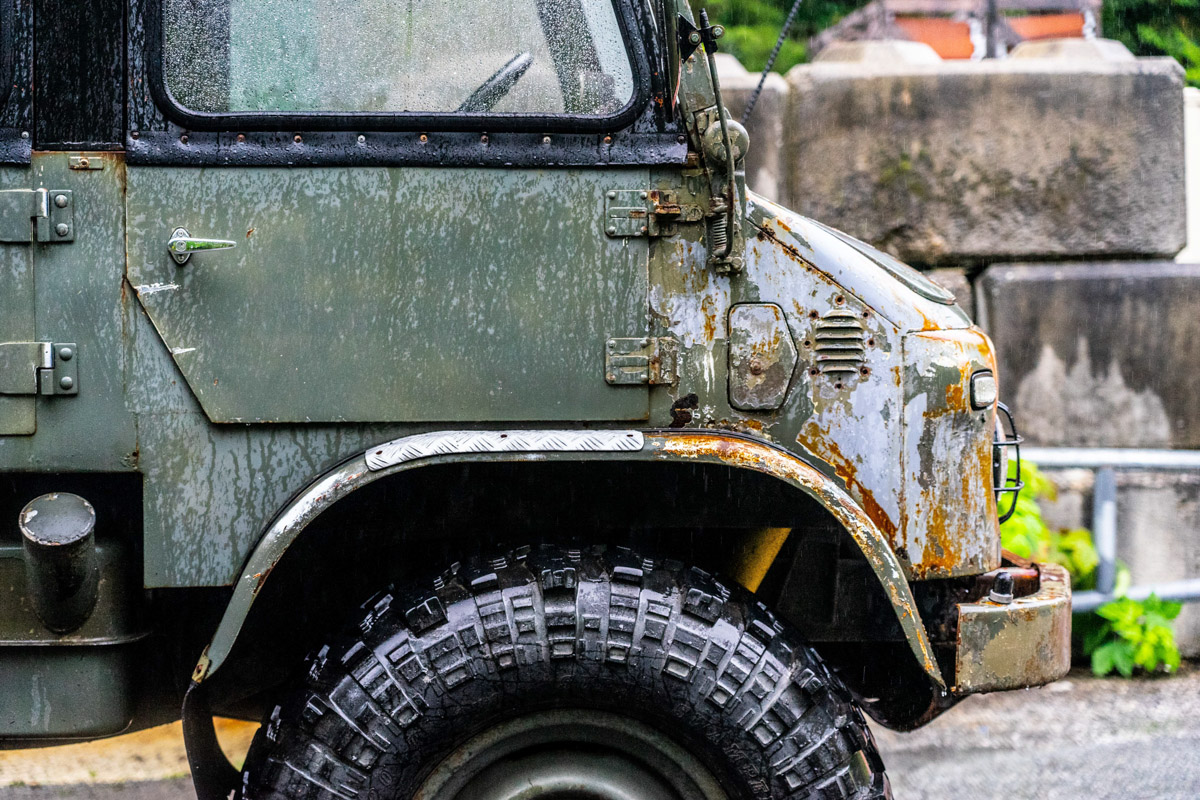 The Unimog celebrates a double anniversary in 2021, for both its first appearance and for 70 years under the Mercedes-Benz umbrella. The prototypes were designed by a team led by Albert Friedrich, formerly the head of aircraft engine design at Daimler-Benz. At first, Mercedes showed little interest in the farming-oriented Unimog but in 1951 had a change of heart and adorned the truck with its three-pointed star.
The first Unimog incorporated a frame with welded tubular cross members, making it less likely to be distorted as it crossed uneven ground. Power takeoffs (PTOs) in front and rear ran all manner of farm equipment, and unlike most regular tractors, the Unimog was four-wheel-drive. There was also excellent ground clearance, thanks to portal axles—the drive axle sits well above the wheel hub and transfers power via gears.
Capable of plowing a field, threshing wheat, then driving to market at 50 kilometres an hour with a load of produce, the original Unimog was a German farmer's friend. By 1951, Daimler-Benz was building them at its Gaggenau factory. (The factory—and its Unimog museum—is still in operation.)
Apart from its Mercedes badge, the symbol displayed on the Unimog's crest has always been the horned oxhead. While the boxy G-class evolved from its off-road roots to polished status symbol for city-dwellers, the Unimog remains a hardworking brute.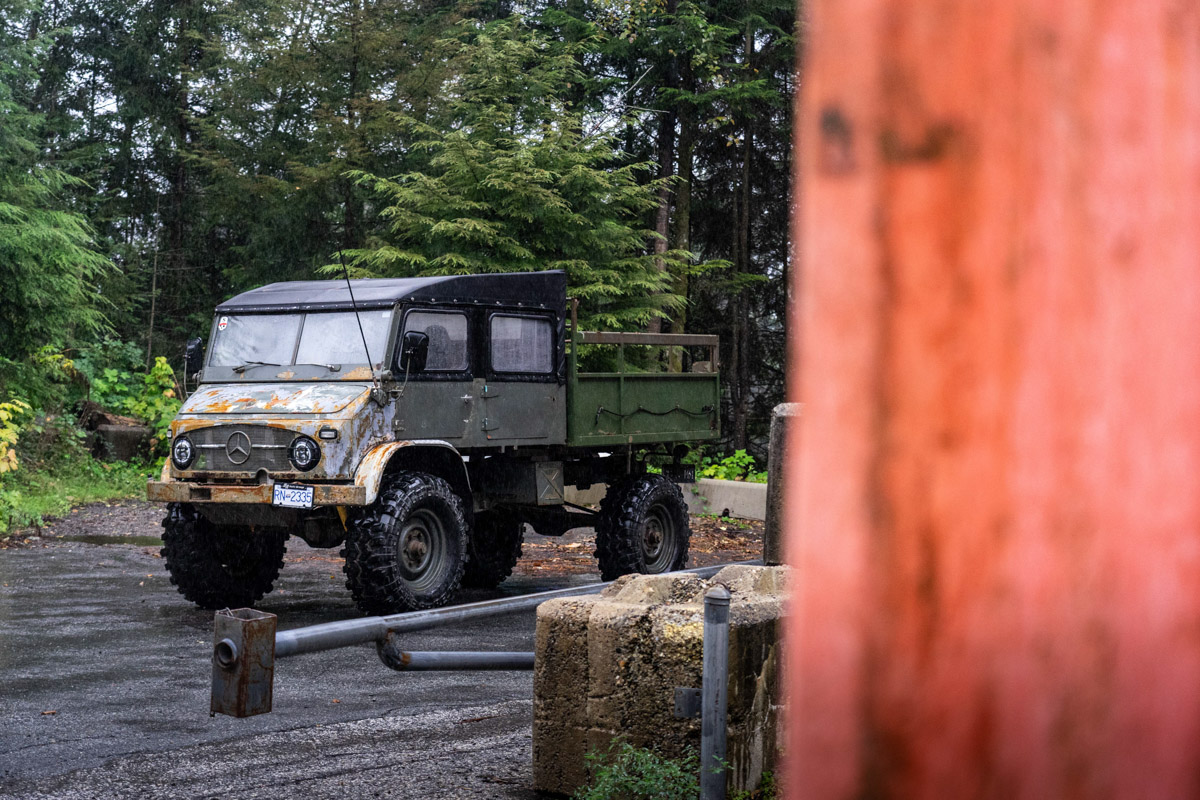 Rami Riggi owns a 1962 404 Doka, or pickup variant. It's as yet unrestored, and the canvas top does little to fend off typically wet West Coast weather. The interior is all exposed metal, and just getting into the cab is like visiting a climbing gym combined with a yoga studio. Forget the leather-wrapped grab-handles of a Mercedes-AMG G 63—a Unimog has no upscale pretensions. Lever your toe into a deep tire lug, scramble up, and it's time to get to work.
On the road, Riggi's Unimog shows its agricultural roots. It's not as jouncy as an old Land Rover, but there is a definite tractor element. A modern Unimog is comfortable but still highly utilitarian in layout.
"It's the most fun thing I have to drive," Riggi says, as he stretches to shift gears. Where he lives in North Vancouver, he owns a small collection of cars, chiefly imported R34-chassis Nissan Skylines. During the summer, he actually drove to work in his Unimog. It wasn't the most convenient or comfortable option, but, he says, it turned every commute into a safari.
Because of its short overhangs and big wheels, the Unimog offers excellent off-road performance. It can attack and climb a 45-degree slope, and traverse up to 1.2 metres of water. An extra-low super crawler gear reduces speed to a sloth-like 60 metres an hour on some models.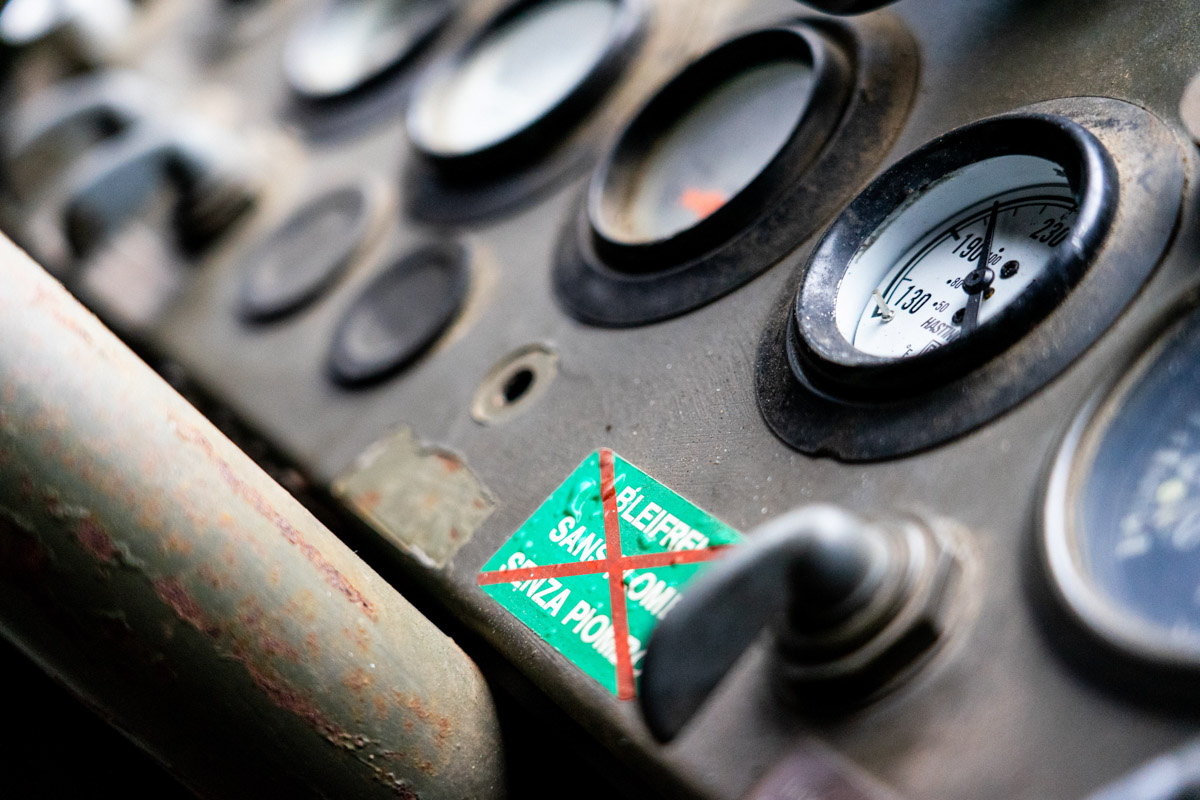 Such abilities broadened the Unimog's appeal to fire and rescue services, construction companies and train yards, and the serious outdoor recreational market. A used camper model can cost about $150,000—as much as a new Mercedes S-Class. But you can park your new home pretty much anywhere. The Mog can simply get places most overlanding rigs can't.
The modern U4000 and U5000 models are staggeringly capable vehicles with eight forward gears and six reverse. An efficient turbodiesel engine provides nearly 600 pound-feet of torque while complying with strict European emissions standards, and a huge fuel tank has enough range to get deep into the backwoods. Ground clearance is 18 to 20 inches.
Such a machine can take its passengers anywhere around the globe where land pokes above the ocean. For 75 years, the Unimog has proven to be the most capable vehicle Mercedes ever built. There is really nothing else that can match it. Long live the mighty Mog.
---
Read more from the Winter 2021 issue.