"The ocean is insane," Jessi Harewicz says. Yet its ebb and flow, capricious and constant, is a source of comfort for the 40-year-old marathon swimmer. It keeps her sane. "You get what you get," she says. "And you deal with it and do the best that you can." She's referring to crossing the North Channel, known as one of the hardest swims in the world, but it's become her mantra—whether navigating waters offshore or daily life back on land.
On August 9, 2022, her crossing, from Donaghadee in Northern Ireland to Scotland's Rhins of Galloway, was fraught with smacks of jellyfish, too-warm water, navigational mishaps, a monster tide during the nearly full moon, and a current so strong she had to detour along the coast to push through the tide, swimming 48.2 kilometres—straight across is 34.5. It took 18 hours and 13 minutes (the record is half that time), but Harewicz finished—the first Canadian to do so—and won the Irish Long Distance Swimming Association's 2022 Mercedes Gleitze Award for enduring the most difficult circumstances during a North Channel attempt that year.
"You can swim your heart out, but the ocean always wins," she says. "It always throws you a punch, and you can't punch it back or push it—it just pushes you backward." She's learned to be okay with not being okay—and not being in control. "Everybody has their own issues," she says, but when it comes to endurance swimming in cold water, "people who struggle with depression can actually thrive." Harewicz believes in the mental-health benefits of cold immersion—long extolled for its healing properties, from Hippocrates to tech bros' darling Wim Hof—but she goes beyond. "I swim through good times and bad times. Swim when I don't want to be out there. Sometimes time flies by. Sometimes it doesn't. Usually, it doesn't. But it's a good place to overthink."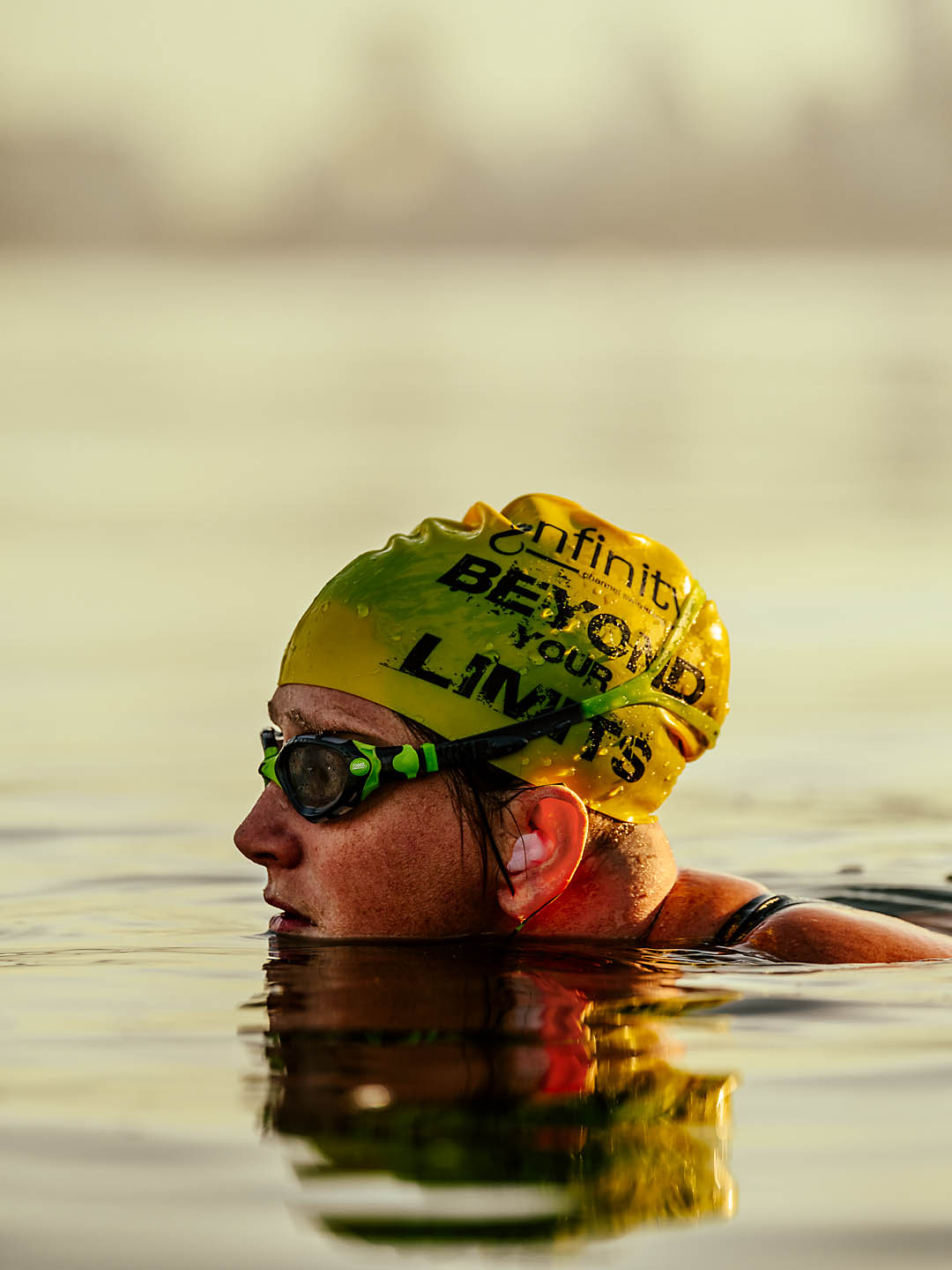 Her love affair with water began after a bad breakup with a long-time boyfriend. She started training for a triathlon but was soon diagnosed with a degenerative hip condition that made her unable to run or cycle—so she put her energy into the water. "I said, 'I'm going to swim the English Channel.'" Within four months, she had done her first six-hour swim at 15°C without a wetsuit. Just two months after that, she signed up for the challenge considered the Mount Everest of the sport.
"I put my head down, and I started working on my relationship with cold water," she recalls. She trains from her home base of Vancouver, following the example of record-breaking English Channel swimmer Rebecca Lewis: "No fancy equipment. Just one swimmer with swimsuit, cap, goggles, and a dedicated person kayaking beside her giving her food and water every 30 minutes." Harewicz did the same, training throughout the Salish Sea with her father kayaking beside her. Within two years, she swam the English Channel in 17 hours and 34 minutes.
"You have a lot of time to think, battling demons of self-image in your head."
In the seven years since she entered the water, Harewicz has completed the "Triple Crown of Open Water Swimming": the English Channel, the Catalina Channel, and a circumnavigation of Manhattan known as the 20 Bridges swim. She was the first to swim from Nanaimo to Kitsilano Beach (58.6 kilometres), followed by ice mile swims (each a distance of one mile—1,609 metres) in 2020 and 2021. Last year, she was the only Canadian to do an ice mile in Canada, taking cold-water swimming to the extreme in Whistler's Alta Lake when its average water temperature was 3.63°C. All without a wetsuit.
When not working as a lifeguard for the City of Vancouver or volunteering as the safety coordinator for the Vancouver Open Water Swim Association, Harewicz continues training year-round in the waters around Vancouver, Indian Arm, Howe Sound, Juan de Fuca Strait, and local alpine lakes. She is still accompanied by her kayaking father, whom she calls her "rock," because when the sea throws one of those punches, he reminds her, "You've been here before. You know what to do."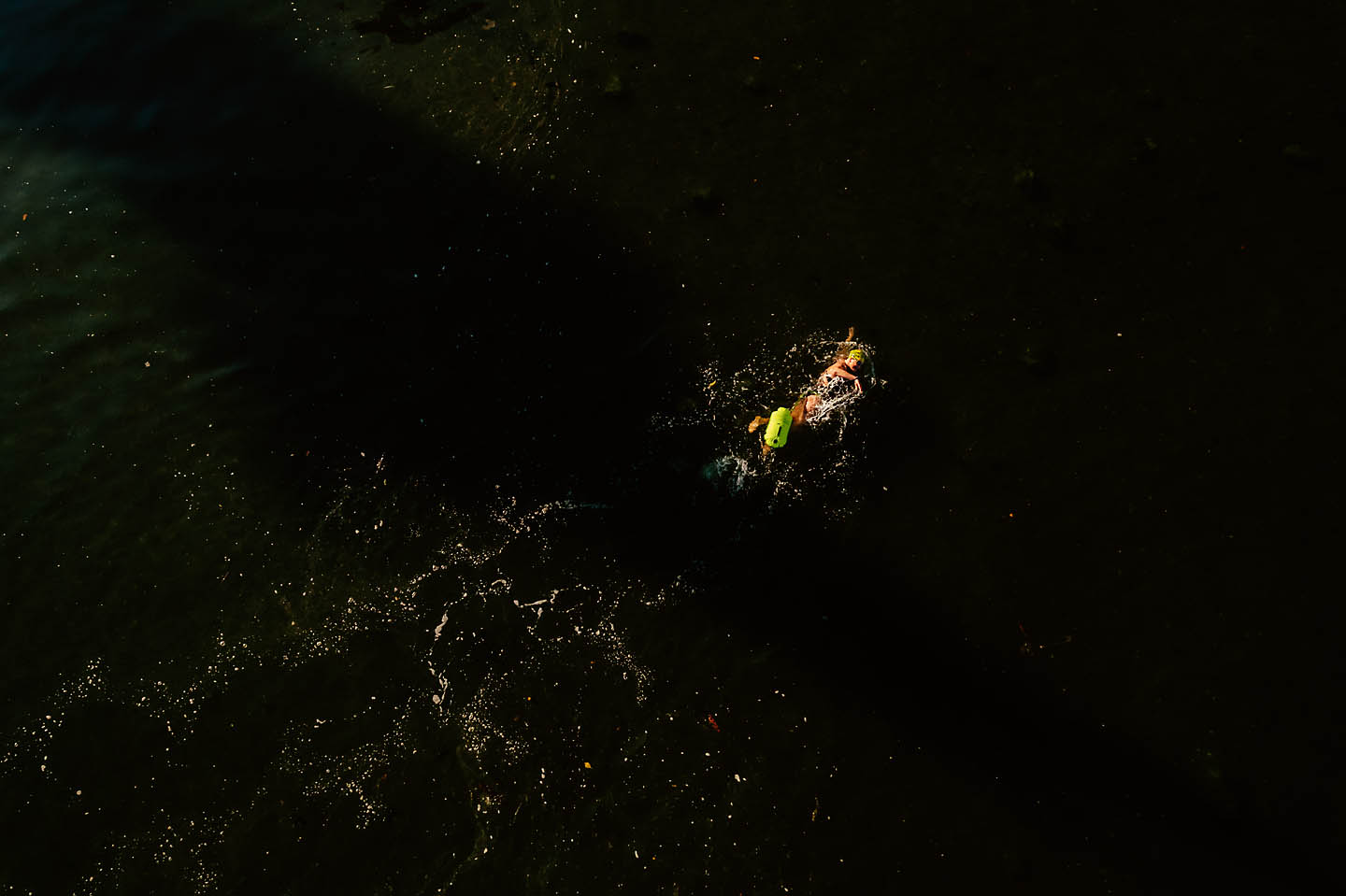 It's what he told her when conditions in the North Channel went from "perfect" at the start to extreme midway. "You're very isolated when you're doing a marathon swim," she notes. "You're looking at your boat the whole time, but you have earplugs in and get a chit-chat of barely two sentences every 30 minutes." It's just swimmer and ocean. "They say channel swimming is 80 per cent mental and 20 per cent the rest. The rest takes all the time. But at the end of the day, it doesn't matter how much you train, you have to be able to fight through with mental toughness."
Harewicz has honed her life to be "loose" with fewer commitments—"I purposely keep the battles for the ocean." That includes struggles with her weight. "I've worked in fashion for years. I went to Central Saint Martins [one of the world's top art and design schools in London, England]. I went to Europe. I did all that stuff. And I was a lot skinnier, but it was never really a big issue until I started realizing, 'Wow, I'm actually gaining weight, but I'm feeling way better out in the open water.'"
Certainly, she doesn't fit the six-pack image of a record-breaking athlete—no marathon swimmers do. "Back in the old days, you had to be chubby to swim the English Channel," she says. Look up Mercedes Gleitze, for whom the North Channel award is named. "You can be skinny and fast, fat and slow—or big and slow, if you don't want to use the word 'fat,' but you cannot be slow and skinny." Putting herself in the "big and slow" category, Harewicz now appreciates the layer of fat surrounding muscle that keeps her body warm in the cold water.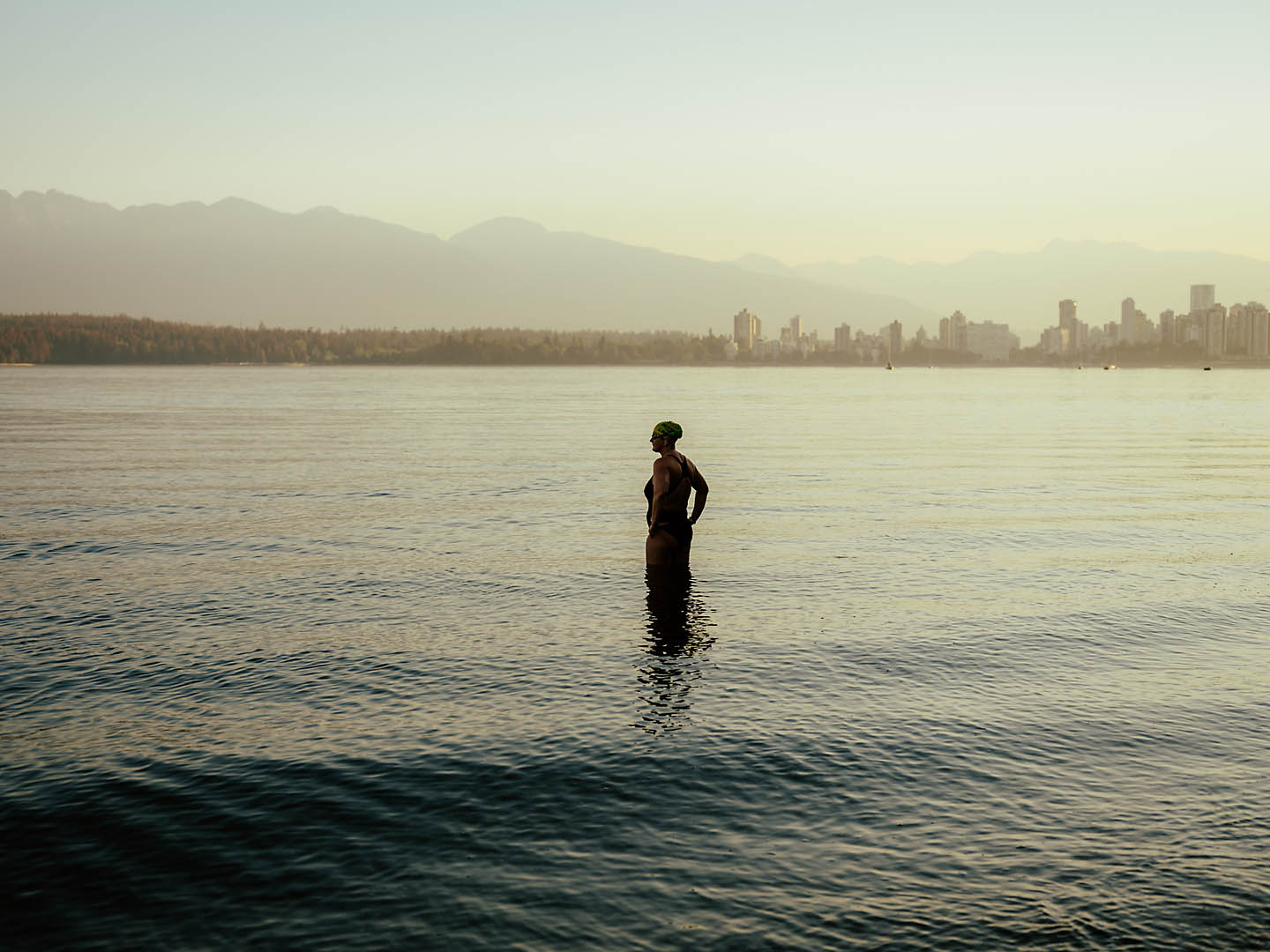 She may not be a sculpted specimen buoyed by sponsors (marathon swimmers aren't sexy to advertisers: "What are you going to be, the spokesperson for Vaseline?"), but she's a pioneering athlete. "The things I do are not common in Canada," she says, unlike in the U.K. For local camaraderie and like-minded inspiration, Harewicz looks to the women of the Notorious Alki Swimmers in Seattle, who wear string bikinis regardless of the weather. "They are my extended swim family, an amazing little culture of women who are a variety of shapes and sizes."
Her relationship with her body these days is healthier. "I'm a heavier person now, but that's translated into something that's amazing in the water, because I feel so much more comfortable in the water than I ever have been." Still, the pressure to explain her weight—"which of course I don't have to"—remains, part of being a single woman entering her forties in "an online swipe-left-or-right world." It's both exacerbated and alleviated by social media, where Harewicz (mostly) happily posts photos of herself in bikinis and a pale coating of Desitin (protective zinc-oxide diaper-rash cream).
"With swimming you have a lot of time to think, battling demons of self-image in your head," but she adds, "the water does not judge—it is always honest. With its honesty comes heartbreak and joy. It's not easy. But it's worth it. The ocean keeps me humble and honest.
"Swimming has given me a great sense of belonging in my life," she says. "I have found my superpower."
---
Read more from our Winter 2022 issue.