Living in a city blessed with both hiking trails and skiing just a stone's throw from our back door, it's easy to embrace spring on our local mountains, especially as we transition to warmer weather. But finding the right clothes to straddle the line between pandemic uniform—basic, comfy, "I don't give a damn"— and proper technical outdoor gear can be a challenge.
In the rest of the country (and even this province) dressing for spring skiing is a relatively straightforward proposition: get an insulated jacket and insulated pants and hope temperatures don't go north of -10°C. But here we're blessed with both snow and warm weather, which means the jacket that worked like a damn in the Rockies is now not only dead weight, it's also not waterproof enough to withstand snow at the top and rain at the bottom—or howling Howe Sound wind.
The answer: you don't need one jacket; you need two. And while most ink is spent lavishing superlatives on the flashy outer layers (fully-taped seams, triple Gore-tex!), allow me to sing the praises of the perfect underlayer—the unsung (and mostly unseen) hero of the West Coast ski ensemble.
It's not surprising that Arc'teryx is the master of the base layer. Since 1989, this local legend has been crafting and mastering some of the finest outdoor gear around, largely thanks to its proximity to the actual mountains we ski on.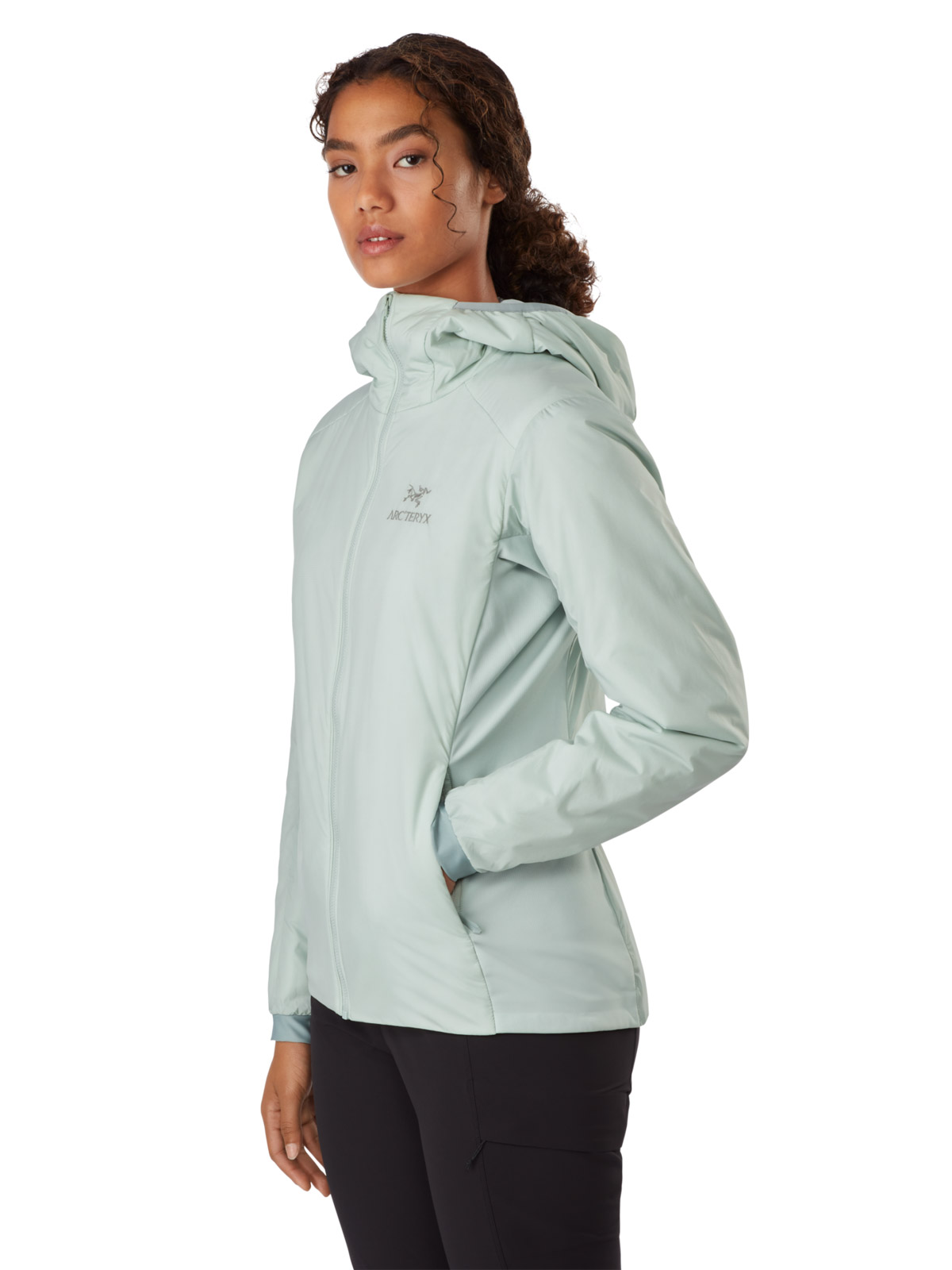 Like any good house foundation, the base layer is the key to everything that follows. You know how everybody seems to be making puffer jackets these days? Well, most of them aren't even close to being up to the challenge. Cheap insulation means they don't work. Even expensive down insulation doesn't manage moisture well.
Arc'teryx introduced its original Atom more than 10 years ago, and it's been a mainstay ever since—but a new COVID-era update of the Atom LT (for "lightweight") sees this cult fave redesigned for better durability, thermal regulation, and sustainability.
The key materials include Coreloft Compact, a synthetic insulation that keeps it warm and light. Meanwhile, the new face fabric is also light, as well as wind resistant, and even promises fantastic abrasion resistance for its weight (not that I'm planning to fall but it's still good to know).
The updated stretch side panels also improve wear and resist pilling, while the breathable liner helps regulate temperature as you stand in the (socially distanced) chairlift lineup then brave the chill to the top. To boot, the fabric is now coloured with a less resource-intensive dope-dye process, which is good news on the sustainability front.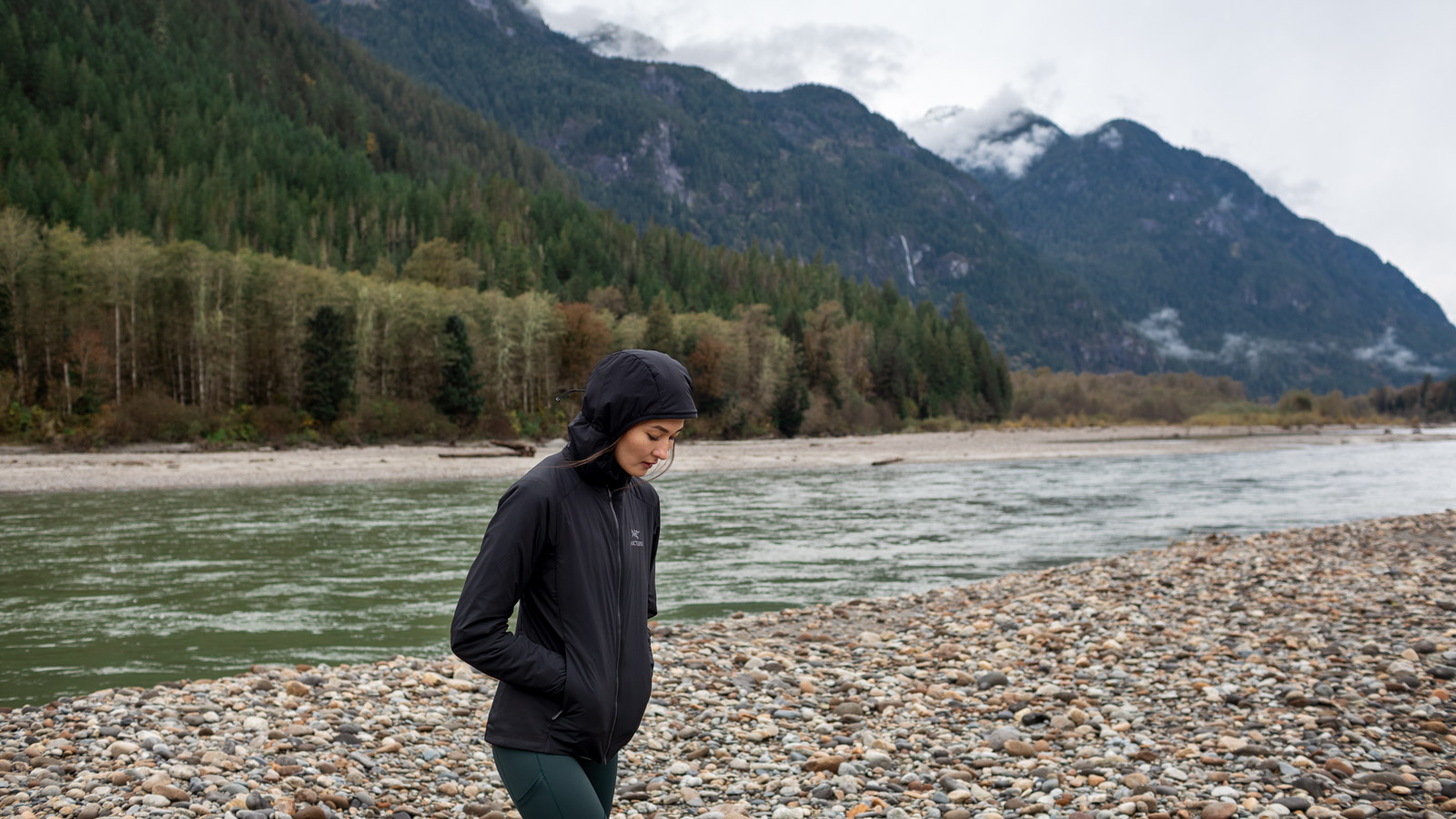 Quite possibly destined to be the most efficient underlayer known to West Coast skiers, Arc'teryx's updated Atom LT also works double duty as an excellent city windbreaker or jogging layer, and is even suitable for a quick zip to the grocery store. A 2021 Anorak version also offers a half-zip in addition to the traditional full-zip.
With in-house designer Tanya Hall heading up the redesign on this one, I have no doubt her local knowledge of our particular climate shaped these improvements. I'll say a prayer of thanks next time I'm up top—and warm and dry—on one of our hills.
---
Read more Style stories.