Overlooking Ganges Bay, Salt Spring Island's Hastings House Country House Hotel is an old-world luxury property that includes a boutique spa and fine dining on 22 acres of towering Douglas firs, gardens, and quaint beach. The original site of a Hudson's Bay Post was purchased in 1939 by Britain's Warren and Barbara Hastings, who built an 11th-century Sussex-style manor mimicking their home in Kent. Now a Relais & Chateaux property, it is perfect for a romantic getaway or intimate wedding.
The manor, farmhouse, barn, and post cottage are part of the historical architecture that contribute to Hastings House's overall charm. The post cottage, one of two private cabins available, was part of the original Hudson's Bay structure. In 1999, seven suites were added on the hillside, all with views of the water.
The largest accommodation available is a three-bedroom cottage that includes a full kitchen—however, no cooking is really necessary, as fresh muffins are delivered right to the door every morning. A full English or continental breakfast is also included, as well as afternoon tea, both served in the manor house.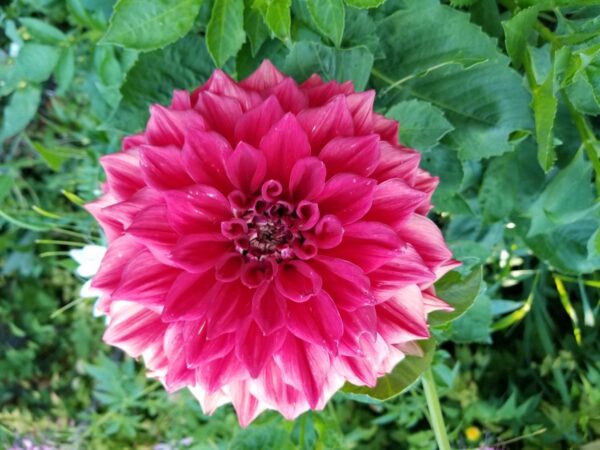 Seating is limited and reservations are required for the Fine Dining Room, which offers a delicious three-course menu. The Bistro, a more casual affair, provides an a la carte selection including Salt Spring lamb meatballs and Pacific Coast prawns. Both restaurants feature offerings from an impressive local wine cellar.
Ganges Bay, the island's largest town, is home to a seasonal farmer's market that runs from April to October and is not to be missed. Since Salt Spring is part of the "banana belt" with warm summers and mild rainy winters, it is ideal for farmers, who began cultivating the island in 1858 (though First Nations communities inhabited the area over 5,000 years ago). Salt Spring even has B.C.'s oldest-running farm, dating back to 1877 and located in Ruckle Provincial Park.
Road bikes are available to tour the winding quiet roads through arbutus trees, artist studios, wineries, and many island lakes. Kayak tours to sandstone beaches and coves filled with ocean life provide another perspective on the island's natural charm. When it's time to leave, don't be sad—just plan on hurrying back.
---
Read about other destinations around the world.