From shopping and socializing to work and the economy, 2020 was the year that upended everything. But change is something Tayler Rogers has been through before: as the former co-owner of Yaletown's beauty emporium BeautyMark, Rogers knows that timing in retail is everything. Her local clean beauty brand Midnight Paloma is what happens when change and good timing converge.
"It feels like such a lifetime ago!" Rogers isn't referring to when we used to eat at restaurants with our friends, but when she first started working at BeautyMark. It was 2005, and, as a fresh grad from Blanche Macdonald, she went to work as a makeup artist for Marc Brunet, then-owner of a tiny beauty destination known for its specialty beauty products.
"Retail was so different then," Rogers reflects. "BeautyMark was the first indie beauty store in the city—there was no Nordstrom, no Sephora, or anywhere where you could get hard-to-find, niche beauty brands." BeautyMark introduced cutting-edge new brands to the city and the rest of Canada like a gourmet food outpost in a sea of chain grocery stores.
The beauty mecca eventually grew to a two-storey space on Pacific Boulevard, with Rogers continuing to absorb knowledge every step of the way. "Marc really taught me so much when it came to brand recognition and what cool, niche things to look for," she says. Eventually she and fellow sales associate Kendra Lovick purchased the shop from Brunet then expanded the concept into a collaborative space. From Varnish Nails to Alisha Noon eyebrows, the duo assembled a sort of Avengers lineup of gurus for a one-stop shop aimed at the beauty-obsessed.
When Sephora and Nordstrom arrived, coupled with the challenges of maintaining a large bricks-and-mortar operation in an expensive city, reality set in. "Retail changed in such a short period of time," Rogers says. "But it's funny because it was also strangely good timing."
Lovick was pregnant at the time and ready for her next chapter, while Rogers had been nurturing her fledgling indie beauty brand, Midnight Paloma, that she'd launched a year prior. "It was a little passion project of mine, all because we had started to carry these great local brands in-store," she says. "I really loved the whole clean ingredient movement that was getting popular." Rogers and Lovick agreed it was time to shutter the store.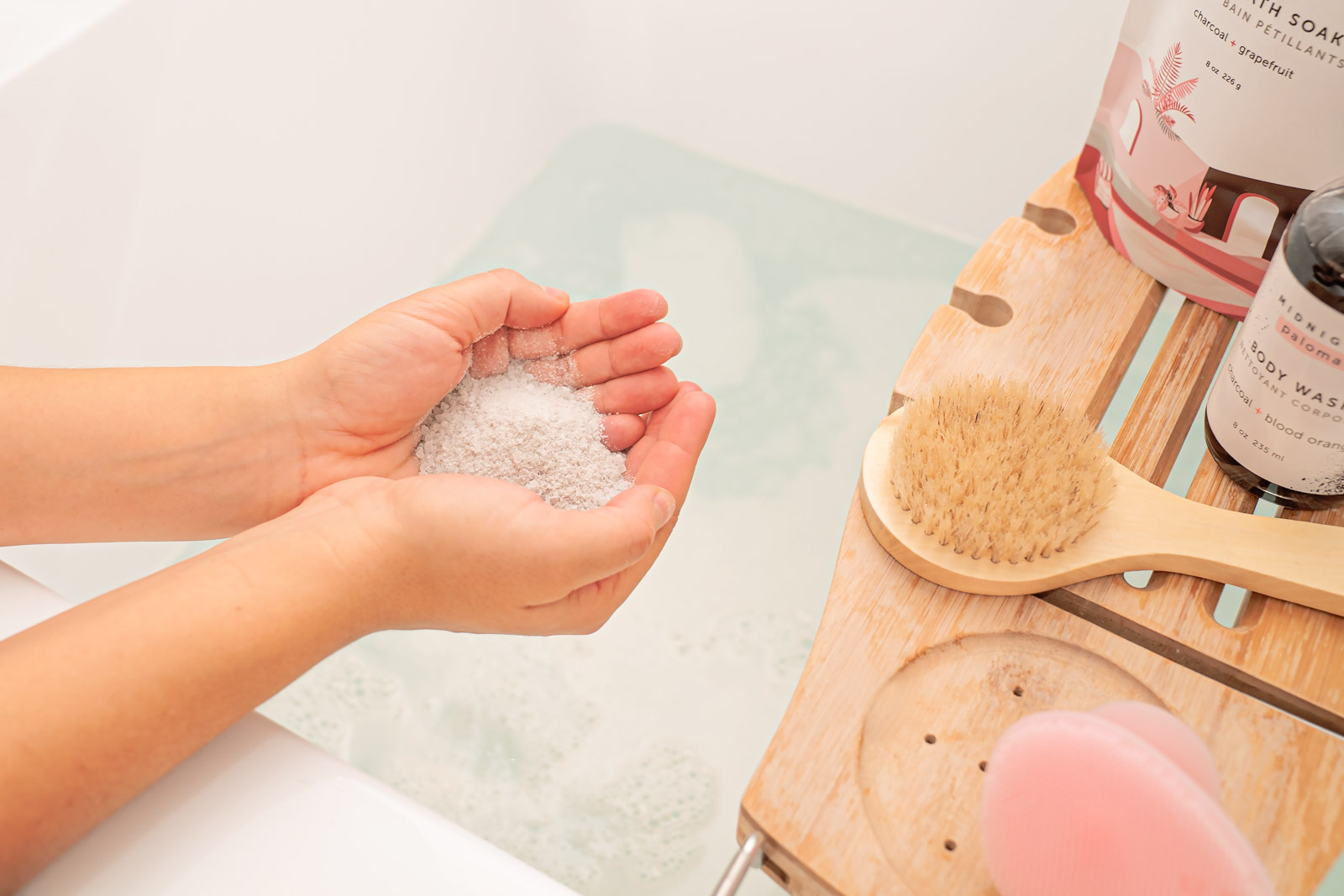 Varnish Nails kept the lease, and Rogers turned her attention full-time to her skincare line. Initially, she'd created Midnight Paloma's five-product line to sell exclusively at BeautyMark, but she now knew she could grow it. She also wanted to create something that was singularly hers where she could also keep crafting the branding, the scents, and profiles. "Things have a way of working out," she says.
She set to work. "I decided I'd try for a year to see what would happen so I was at every market, every pop-up, every collaboration," she says. She leaned into the learning curve of moving from retailer to wholesaler, though approaching it  through a shopkeeper's lens helped ease the shift. "Being a product provider for these stores was an interesting transition, but I have so much respect for these small businesses having been one—it was kind of cool being on the other end."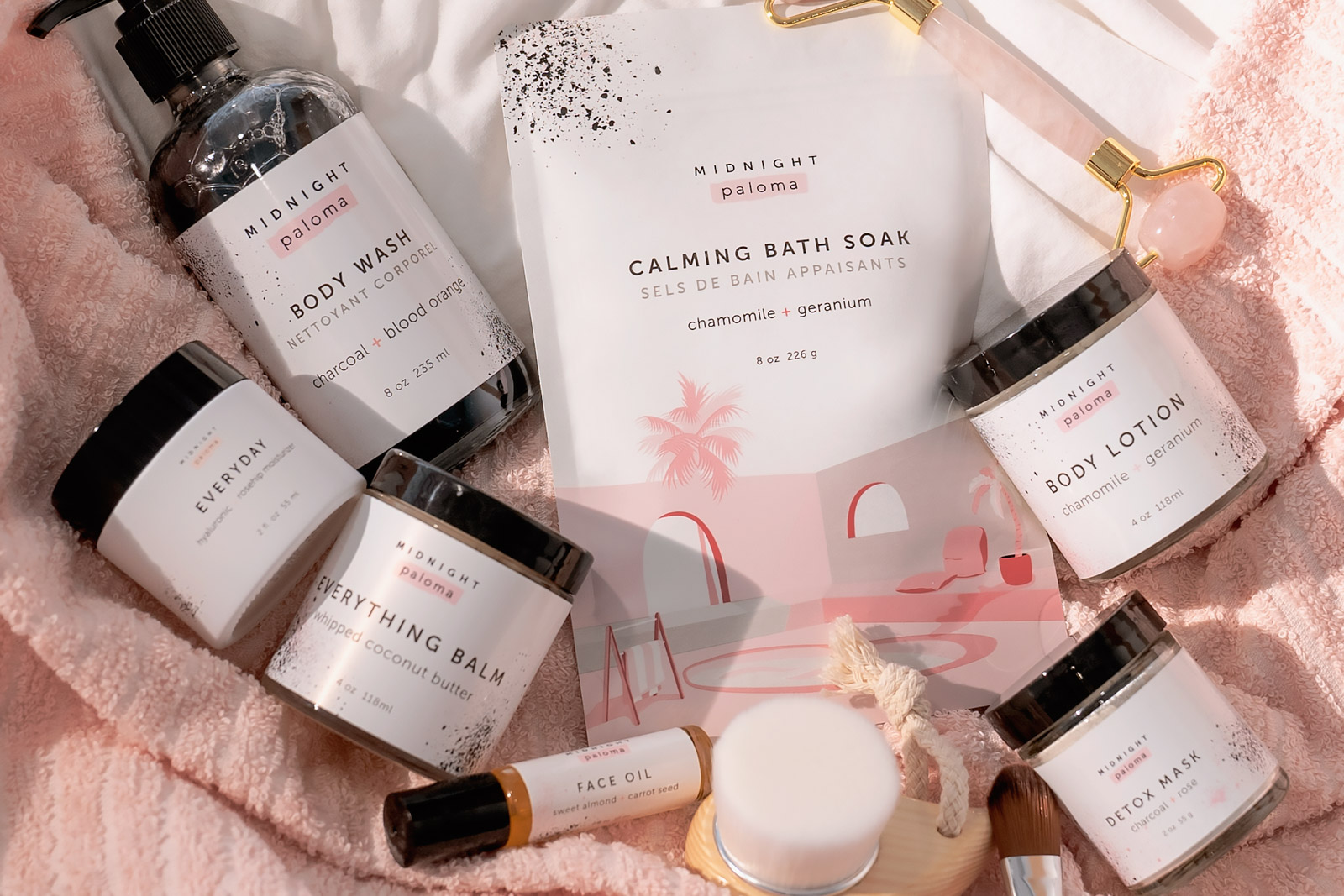 Midnight Paloma's initial line featured charcoal ("Midnight"), while the scent blend hewed citrusy and fresh (a Paloma is a grapefruity cocktail). Since then, Rogers has branched out to 24 products that include not only skin care and tools but also bath and body products now sold in over 200 stores.
From the Latest Scoop local pop-ups to Urban Outfitters and Anthropologie, Midnight Paloma keeps growing its base from a beloved Vancouver label to a global phenom. In a curious twist, the brand was featured across North America this year in Nordstrom's Holiday pop-up shop—the chain that helped prompt the sale of BeautyMark is now a collaborative partner in Midnight Paloma's newfound success.
Meanwhile, the silver lining to this pandemic has been a collective emphasis on self-care. "We were really nervous at first; it was scary and no one knew what was going on," Rogers says of the onset of COVID-19. "But it was an amazing year for us, because we've grown so much because people are finally taking time for themselves—people now really value being healthy."
In September, Rogers launched a cleansing balm, moisturizer, and vitamin C serum, along with a reusable face tool and cotton pads. The little black cotton pads can be thrown into the washing machine, and with the purchase of each box, six plastic bottles are removed from the ocean thanks to a partnership with the non-profit ReSea.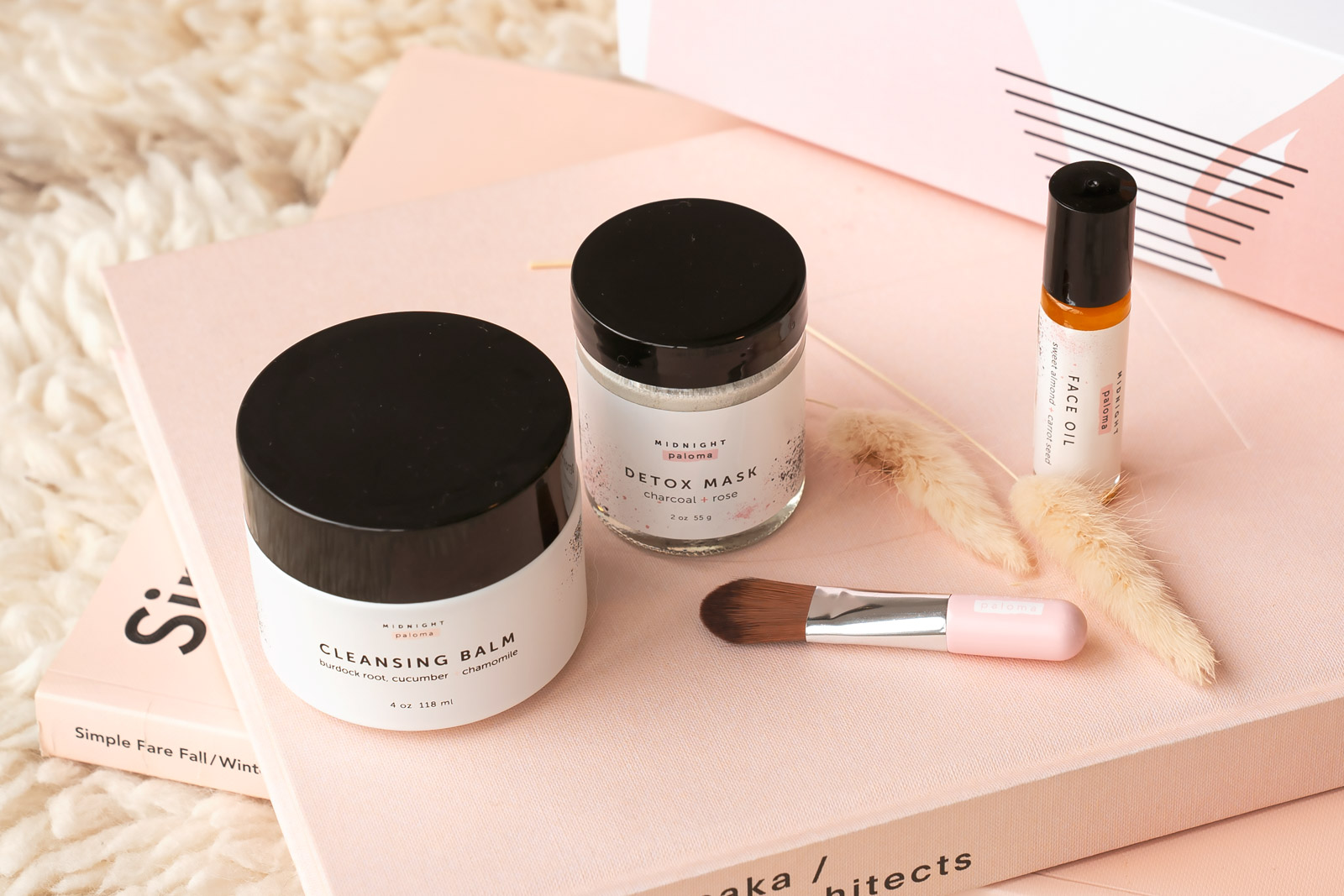 This February, the brand unveils its Multi-Mist face mist featuring an essential oil blend that doubles not only as skin care but also as a room spray and pillow spray, all in a glass bottle.
Rogers is passionate about recycling and addressing the beauty industry's excess packaging. "We try to make everything recyclable or in glass so it can be repurposed." This spring, Midnight Paloma will introduce a body tool aimed at replacing the traditional loofah, which is supposed to be thrown out every 30 days. Midnight Paloma's new tool promises to last a year and a half.
"For us, there are a lot of lines with skin tools, but we always try to have products that work with these tools so you have a routine to look forward to—a small moment we get just for ourselves," Rogers says.
As she well knows, seismic shifts and small moments of self-care can both have the power to create change.
---
Read more from Beauty.