Jessica Schacht is a mixologist and cofounder of Ampersand Distilling Company, an award-winning craft distillery in the Cowichan Valley on Vancouver Island. In her new book The Five-Bottle Bar, on bookstore shelves this fall, she imagines a minimalist bar cart for stylish, timeless, cocktails made with ease and simplicity. We asked her to describe her ideal five-bottle bar made with only local B.C. bottles.
---
Life's too short to drink bad cocktails. It's also really busy. As the epicurean you are, you want to know you're reaching for something delicious when cocktail hour comes around, and that it won't take hours of meticulous extracting, straining, and mixing to get there. You love a good speakeasy, but whether you've got tons of cash to drop at the bar or not, why shouldn't you get to delight in some of that luxury at home?
It's my pleasure to welcome you to the Five-Bottle Bar cocktail club, where the only rule is: A simple drink can still be a stylish drink.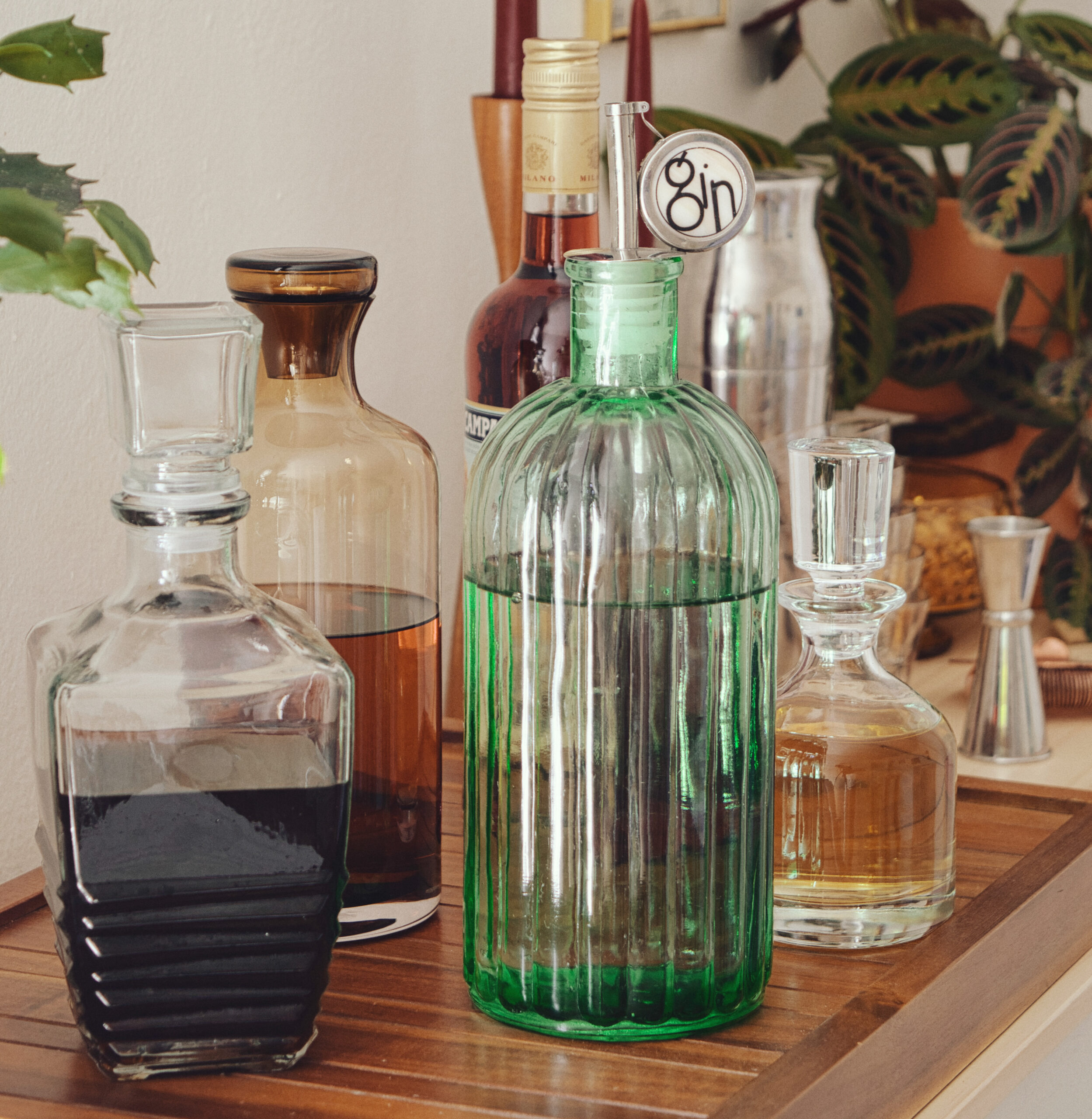 Ampersand Gin
I am biased, but I'm not alone in thinking that Ampersand Gin is a vital ingredient for your bar—whether you're a home bartender or a professional. I created the Ampersand Gin recipe with my husband Jeremy, and we kept versatility in mind. It's juniper forward without being piney, there is a delightful brightness and sweetness from the fresh lemon peel, and a bold spice profile thanks to coriander, cardamom, and grains of paradise.  Whether you are drinking a Martini, a Negroni, or anything in between, Ampersand Gin won't let you down.
Stillhead Rye Whisky
As mentioned in the book, we can't legally make bourbon in Canada so rye is the way to go. A hometown favourite, Stillhead makes a range of spirits and their whiskey is really worth seeking out. This small cask finish rye has a nose of warm spices and caramel. Smoky sweetness is the first flush of the palate before kicking in with a spicy finish everyone loves from a rye.
Imperative Dry Vermouth
Vigorously tested to make a lovely martini. Tasty enough to sip by itself. Imperative is a beautifully dry vermouth that sings with wormwood, orange, chamomile, marjoram, and roasted dandelion root. All on a base of grapes grown on the Saanich Peninsula and fortified with Per Se Vodka.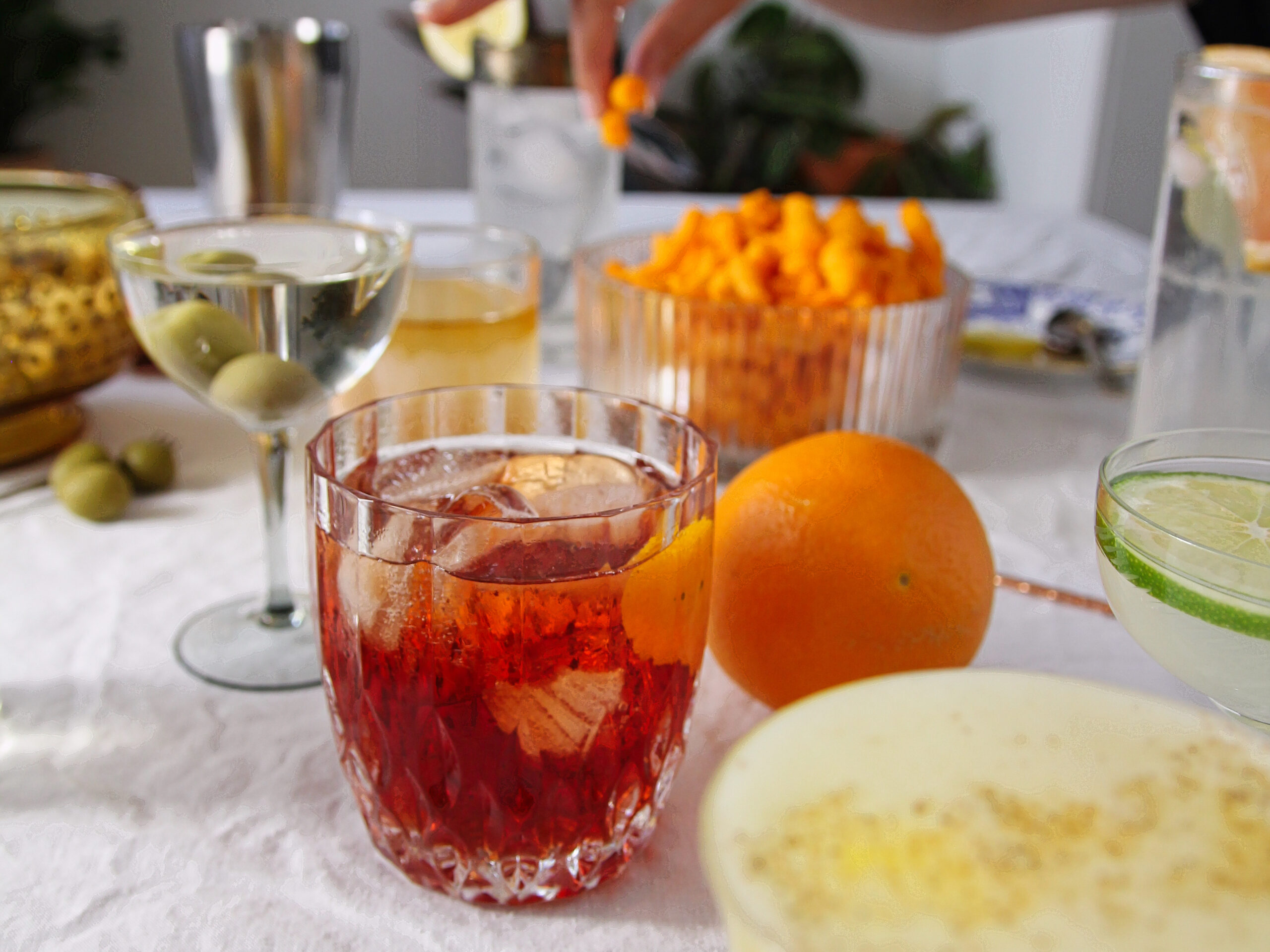 Esquimalt Wine Co. Sweet Vermouth
In addition to the awesome seagull artwork that adorns their bottles, Esquimalt Wine Co. are lovers of all vermouth. Their sweet vermouth was their first: notes of orange and everything you need to sip with olives in a glass. I'm in love with their Bianco as a sweet vermouth substitute as well.
The Woods Amaro
The Woods Amaro is a solid Campari analog, with a Pacific Northwest twist, rhubarb root enhanced with grand fir for a great grapefruit note. Pleasantly bitter and not too sweet. They also distill ingredients with a vacuum still which is pretty cool.
---
Need more cocktail inspiration? Find some ideas here.