In honour of Scottish poet Robert Burns' birthday on January 25, Odd Society Spirits recently released a limited-edition Robbie Burns Canadian Whisky. Mia Glanz, bar manager at the East Vancouver distillery, shared with us one of the recipes she created using this five-year-old single-malt whisky. Slàinte!
---
The Brainstorm is an obscure classic that usually calls for Irish whisky. The name and taste evoke the Robbie Burns lifestyle: late nights drinking and creating. The honey, clover, and leather of Odd Society's Robbie Burns whisky, mixed with Bénédictine aged in romantic beeswax-lined bottles, results in the dusty essence of a wood-panelled Scottish study illuminated by candlelight.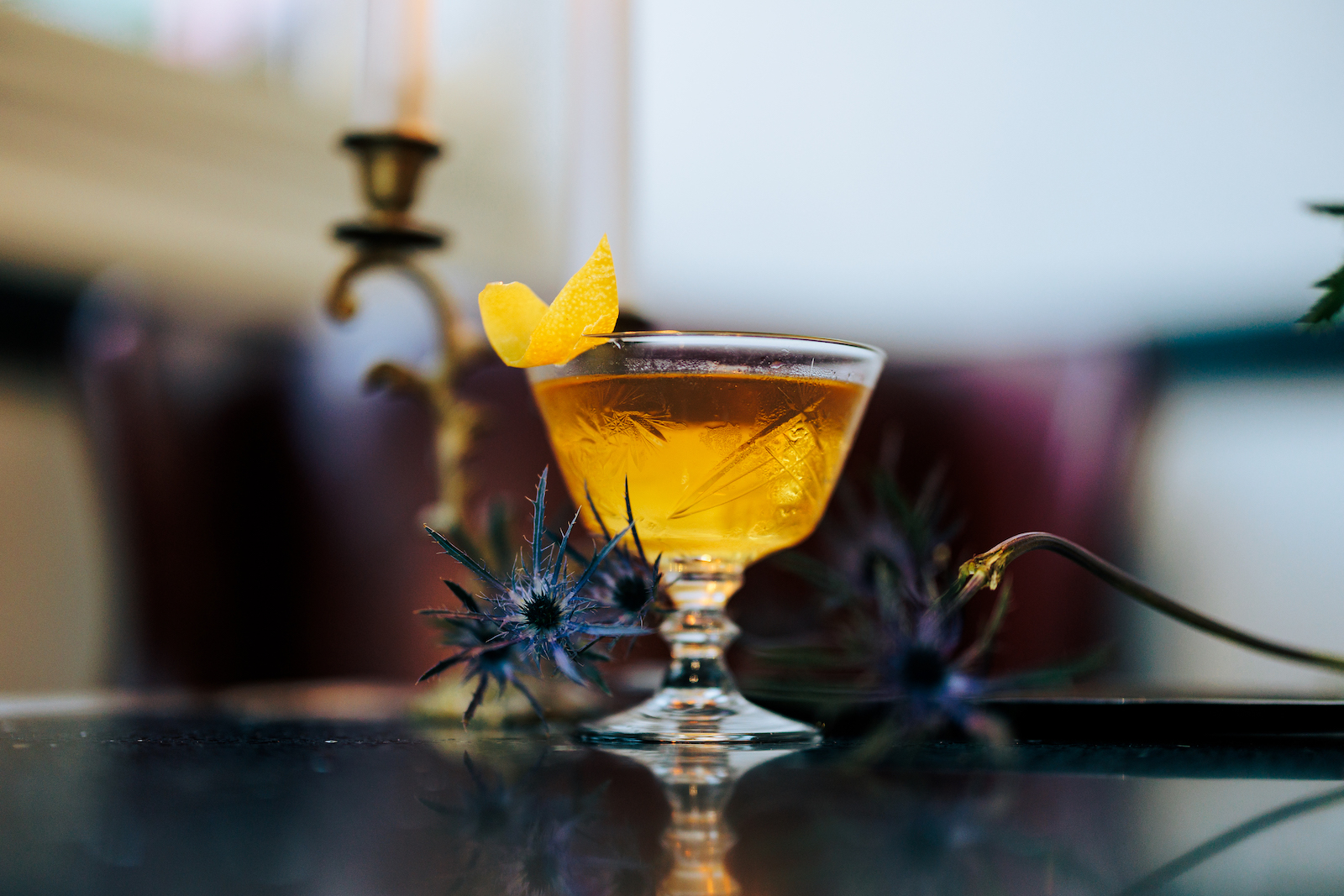 Brainstorm
Ingredients
2 ounces Odd Society Spirits Robbie Burns Canadian Whisky
1/2 ounce dry vermouth
1/2 ounce Bénédictine
Lemon peel for garnish
Beeswax (optional)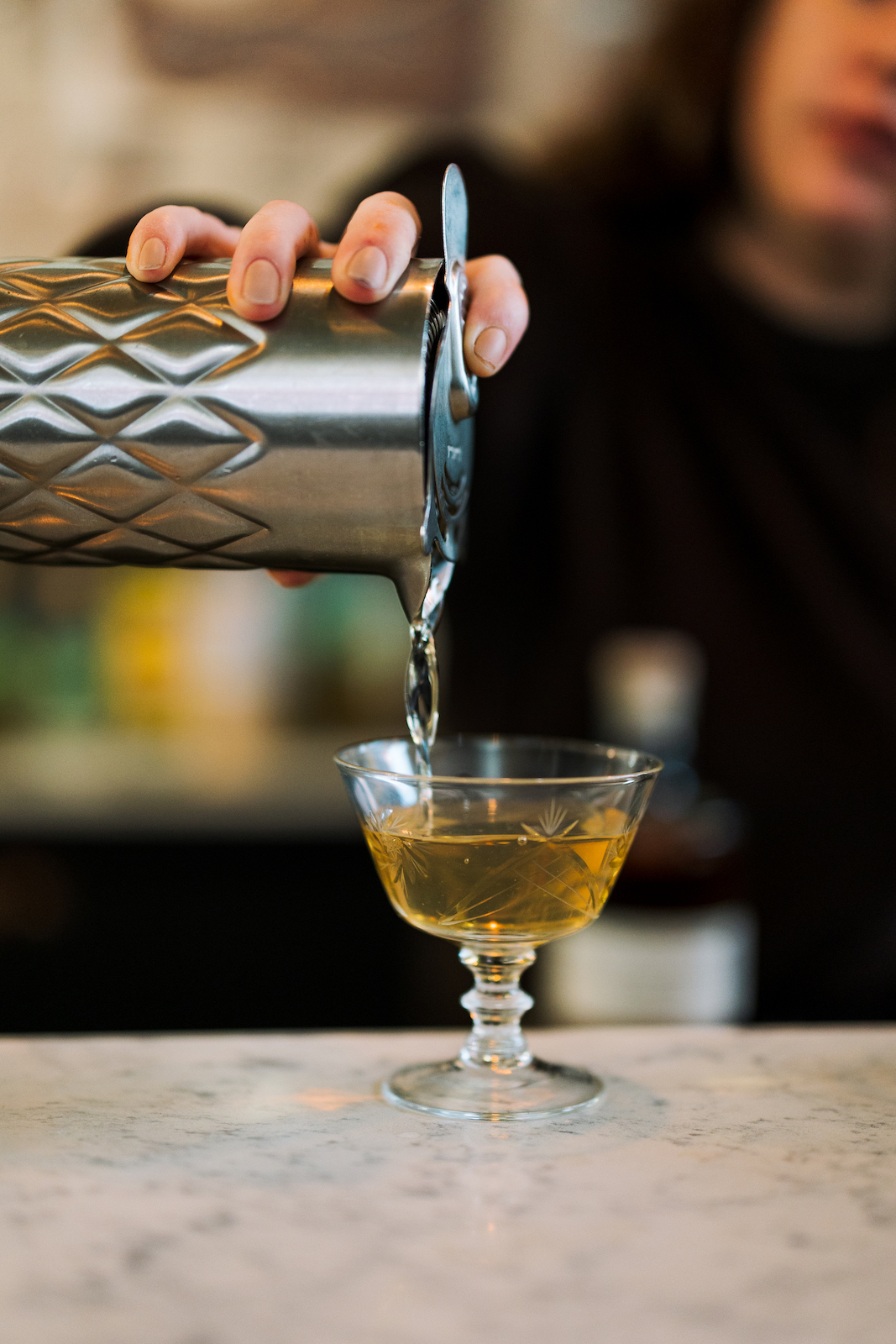 Method
Add all three spirits in a mixing glass with ice, stir, and strain into a coupe glass. Garnish with a lemon peel twist (not optional).
Beeswax
Try pre-batching four or eight servings of the ingredients of the Brainstorm recipe, depending on the desired amount, and age in beeswax.
Melt pure beeswax (approximately four ounces) in a double boiler: a small pot partially submerged in another pot of boiling liquid on the stove top.
Using a funnel, carefully pour the melted wax into a 750 millilitre glass bottle, turning the bottle so the liquid coats the sides. Wait a few minutes until cool, then add the pre-batched spirits. Seal the bottle with a stopper, and let sit for at least seven days. The beeswax adds complexity to the cocktail, imparting novel floral, toast, and dusty honey flavours. Prepare drinks by mixing with ice and straining, then garnish the same as above.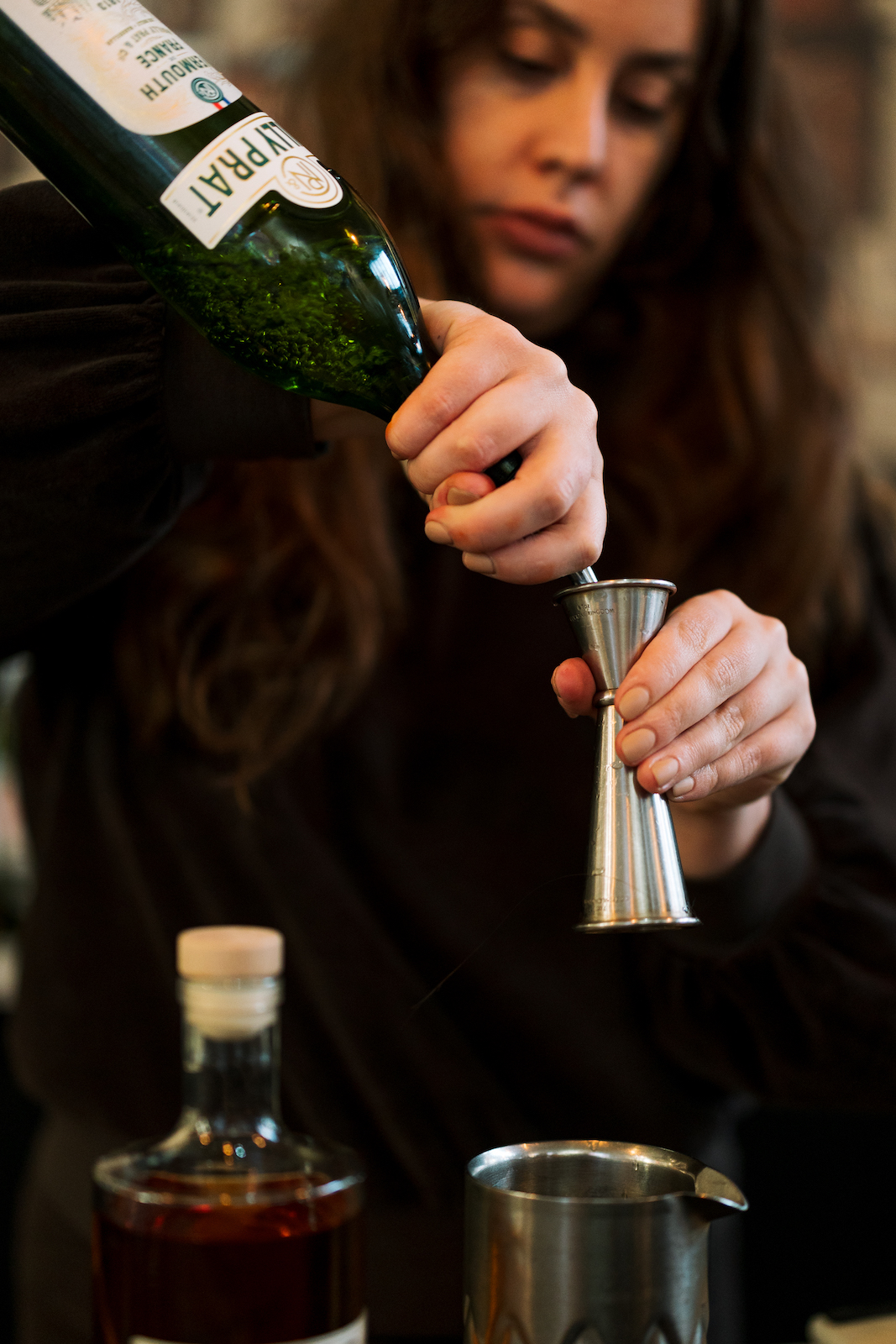 ---
On January 26 at Odd Society Spirits, Mia Glanz is mixing special cocktails using Robbie Burns Canadian Whisky. Discover more recipes.