There is something luxurious about enjoying a leisurely meal at a restaurant—taking your time, ordering a drink first, perhaps an appetizer to share, indulging in a main course, more drinks, dessert. It's social opulence in the best way: long conversation, full bellies.
But there isn't always time or patience for that. Sometimes we want our food fast and casual, but equally delicious.
In Vancouver's Chinatown, noodle bowls reign supreme at Fat Mao, owned by beloved Maenam chef Angus An. These noodles are made fresh daily in-house, and once they're gone, that's it until tomorrow. There are Braised Duck Noodles, Hot and Sour Pork Noodles, Coconut and Mushroom Noodles—cup after cup of slurping goodness.
A short walk along Main Street will find epicureans at Virtuous Pie, a vegan pizza joint (wait! Keep reading!). There might not be cheese or meat, but these pies are madly delicious, even to the carnivorous. The Stranger Wings pizza with buffalo cauliflower is a must-try, as is the Curry Mile with chickpea curry and mango chutney. There are healthy salads, too, and vegan ice cream pints to take home. The restaurant recently opened a location in Portland.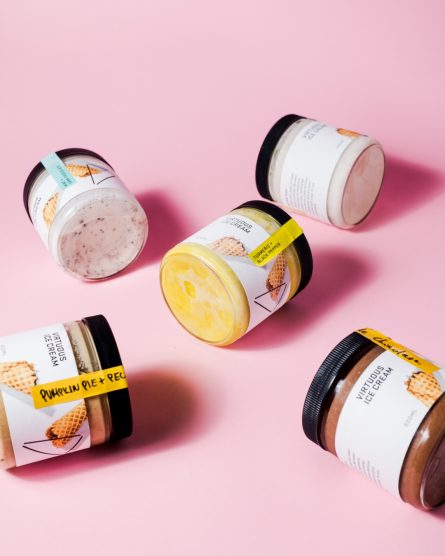 Virtuous Pie. Photo by Popcorn.
Also in Chinatown is the beloved Bestie, a German street-food spot serving up pretzels, currywurst, and sauerkraut. With an array of juicy sausages to choose from, plus the necessary sides including fries and potato salad, any German food dream is possible here. Paired with a huge stein of craft beer, it's equal parts filling and delicious (warning: expect the smell of sausage to stick to your clothes).
Down in Coal Harbour is chef Felix Zhao's Heritage Asian Eatery, the perfect spot for a flavourful rice bowl with marinated eggplant, fried chicken leg, duck leg in pecking sauce, or pork belly. Order some fried cauliflower or five-spice chicken wings to share—you won't be waiting long. Word on the street is that brunch rocks here, too.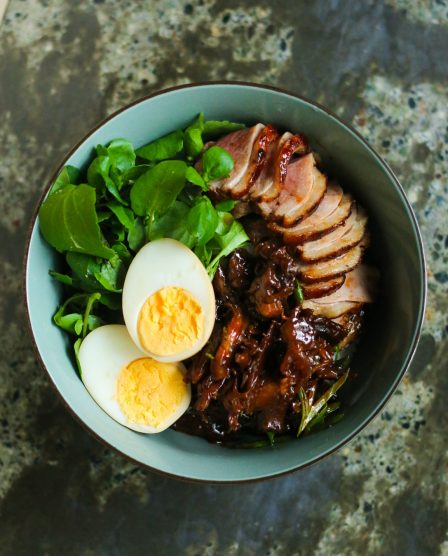 Heritage Asian Eatery. Photo by Amy Ho.
And then there is Bao Down, with multiple locations for fast and delicious goodness. In Gastown, the original location serves up deliciously snackable baos—everything from the puntastic Bao Chicka Bao Bao with lemongrass fried chicken, to the Jaws with coconut-crusted catfish. There are also kimchi fries, poke bowls, and local beer. Just a hop, skip, and jump around the corner is the Bao Down Snackbar, with an expanded menu of fried chicken, egg rolls, and skewers, open late for perfect post-bar eats. And over in Olympic Village is the Bao Down Gastropub, a little more of a sit-down place, but with the same commitment to fast and fresh. Curry, noodles, fried rice—it's all here. And East Van dwellers can rejoice in the knowledge that a fourth location has recently opened on Commercial Drive.
When fine dining calls, be sure to answer. But when you need good food in a pinch, choose a place that doesn't sacrifice atmosphere, flavour, or quality. Because you can have it all.
UPDATE, July 2018: Bao Down has closed all its locations except for Olympic Village.
---
Stay up-to-date on Vancouver's dining scene here.