Robert Dawson went to great lengths to dodge taking chemistry in university. Little did he know he would end up building a career out of the science.
"I took Mandarin to avoid chemistry," Dawson recalls with a smile. "I never speak Mandarin now, but I'm using chemistry every day."
Dawson is the co-founder of Ko Hana Rum, a distillery on the Hawaiian island of Oahu that uses the largely forgotten agricole method. That means the rum is made with fresh-pressed sugar cane juice instead of molasses, resulting in a rare purity and clarity of taste; on top of that, Dawson employs canes that are seldom found elsewhere on the archipelago, despite their historical significance to the land.
Dawson's infectious passion for sugar cane began when he and his wife decided to move from New Jersey (he was working in technology, she is a neuropsychologist) to Oahu raise their then-five-year-old son. "It was the best decision I ever made as far as my son is concerned," he says as he walks about his distillery's property. "There's no better place to raise a family." Once they settled here, Dawson continued tech consulting, but his heart was wandering elsewhere; having long housed an interest in farming, he visited the Hawaii Agriculture Research Center to learn about the islands' native plants. There, he discovered that sunny, warm, windy Hawaii has the best growing conditions for sugar cane, and that the Polynesians actually brought those plants over when they first came here; Captain Cook even mentions the canes in his first diaries upon his own arrival. "It's medicinal, it's spiritual, it's culturally relevant to the Hawaiian people," Dawson says excitedly. "How did I not already know this?" Further research uncovered that Hawaii's former sugar cane industry, which dried up due to production costs in 2016, did not even use many of those original varieties. To Dawson, "that was heartbreaking."
So he decided to bring them back. After hooking up with local sugar cane researcher Noa Lincoln to learn more about the plants, Dawson was given a couple of varietal stocks from the Agricultural Center, and his library eventually grew to 36 types, which he planned to use for rum. A self-described lover of history, he did some digging into the spirit's past and elatedly discovered the lesser-known agricole style of producing, which originates in Martinique in France (he estimates that 98 per cent of the world's rum is made in the more industrial style using molasses). With a strategy in place, he took a local distilling course—and, unsurprisingly given his boundless energy, was voted "most likely to succeed"—and then was off to the races.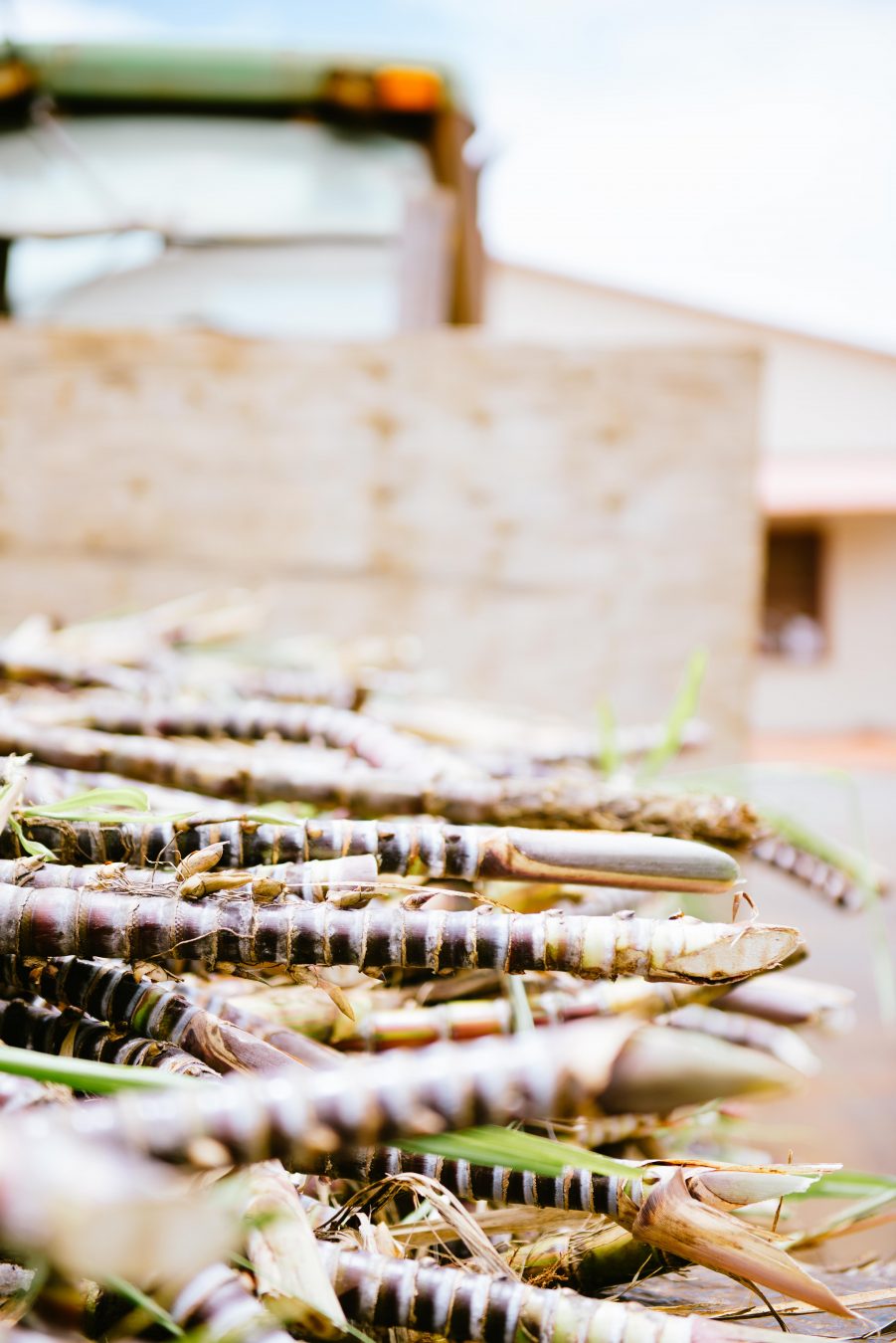 Ko Hana is located in the area of Kunia on historically agricultural land, which most recently held a pineapple plantation. Workers lived onsite in nearby housing, and the building that now hosts Ko Hana's tasting room used to be the village's general store and post office. The pineapple operation closed in 2006, and Dawson took it over in 2008, refurbishing into "a modern version of its old self." He started planting canes in 2009 and in 2011 partnered up with Jason Brand, whose son went to kindergarten with Dawson's and who was also interested in farming. (Today, along with Ko Hana's cane plants, Brand is growing leafy greens using an impressive, eco-friendly aquaponic model that does not require soil.)
"Ko hana means 'the work of the cane,'" says Dawson. "Everything we do here is the work of the cane." And with its plants grown right on site, Ko Hana is able to control every single aspect of its process. Canes are hand-harvested and crushed in small batches into juice (samples of which are offered upon arrival to the tasting room to help people understand the base notes of the spirit), while the leftover husks are used back in the fields as mulch to prevent weeds. "This is farm to bottle," Dawson declares. "It really is."
Housed in sleek square bottles, Ko Hana's products have a distinct opulence of terroir. "I like to think of it more like tequila or mezcal," Dawson says. "The plant really comes through." There is Kea, its clear offering with notes of banana and earth, that is perfect for mixing; or the golden Koho, which rests in oak barrels for notes of vanilla and warm spices, and will have any whisky-lover singing its praises; or the inventive and chocolaty Kokoleka, which is blended with pure cacao and raw honey for delightfully (and dangerously) easy post-dinner drinking. "We've always gone through things by asking, 'What's the worst that could happen?'" Dawson says. "I'm dumb. I'll try anything."
Those visiting Oahu can wander into the tasting room, or for a more upscale offering can visit the Four Seasons Ko Olina's Hokulea cocktail bar, where the server will happily wheel over a glossy cart that pours four different Ko Hana products for mixing and sipping. And while the brand is slowly starting to be sold outside of Hawaii (a few cities in California are carrying it), as with most artisanal goods, the best place to get it is right from the source. This is craft, in its purest form.
---
There is so much more to taste here.