The éclair: simple pâte à choux and pastry cream done in just about a million variations. So far, French pastry experts L'Éclair de Génie alone have explored more than 250 iterations of the classic pastry. It started first 14 years ago in Paris (the city is now host to nine L'Éclair de Génie locations) with the classic salted caramel, and since then, chef and owner Christophe Adam has come to include a wide range of flavours such as pistachio raspberry, vanilla bean, matcha white chocolate, and yuzu.
The company's new location on Robson Street in Vancouver (conveniently just a few blocks down from the Parisian macaron producer Ladurée) features 10 different éclair flavours that rotate on a monthly basis. Each éclair is made on site to the same exacting standards that Adam demands in his 24 other locations around the world. "All the production is here, nothing is frozen," Adam explains as he hands out the petite sweets. "Everything is made right here, fresh."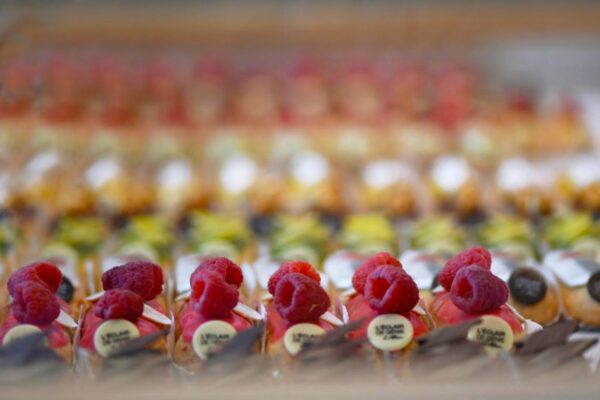 For L'Éclair de Génie's first Canadian outpost, Adam brought the Vancouver boutique's chef, Melanie Patricio, to France to learn just what makes an éclair specifically a Génie éclair. "She came to France for February and March and came back with the recipes, the techniques for the pâte à choux, and now she can bring those skills to Vancouver," Adam says. Along with the rotating varieties, Adam has created an exclusive flavour for Vancouver featuring—what else—maple.
Espresso as well as bonbons from France complete the store's offering, but it's the brightly-coloured, intricately-decorated éclairs that steal the show. The sweets are tiny bites of France filled with sugar and cream—endlessly lovable in so many ways.
---