As we hunkered down for the pandemic, many of us rekindled our cooking skills, baked loaves of sourdough, and experimented with new recipes. We're grateful to the many local chefs (and the late fashion legend Christian Dior) who took the time to generously share their favourite recipes with us. Here are our top seven recipes of 2020.
This Vancouver Chef's Shakshuka Honours His Family's Traditions With Fresh, Local Ingredients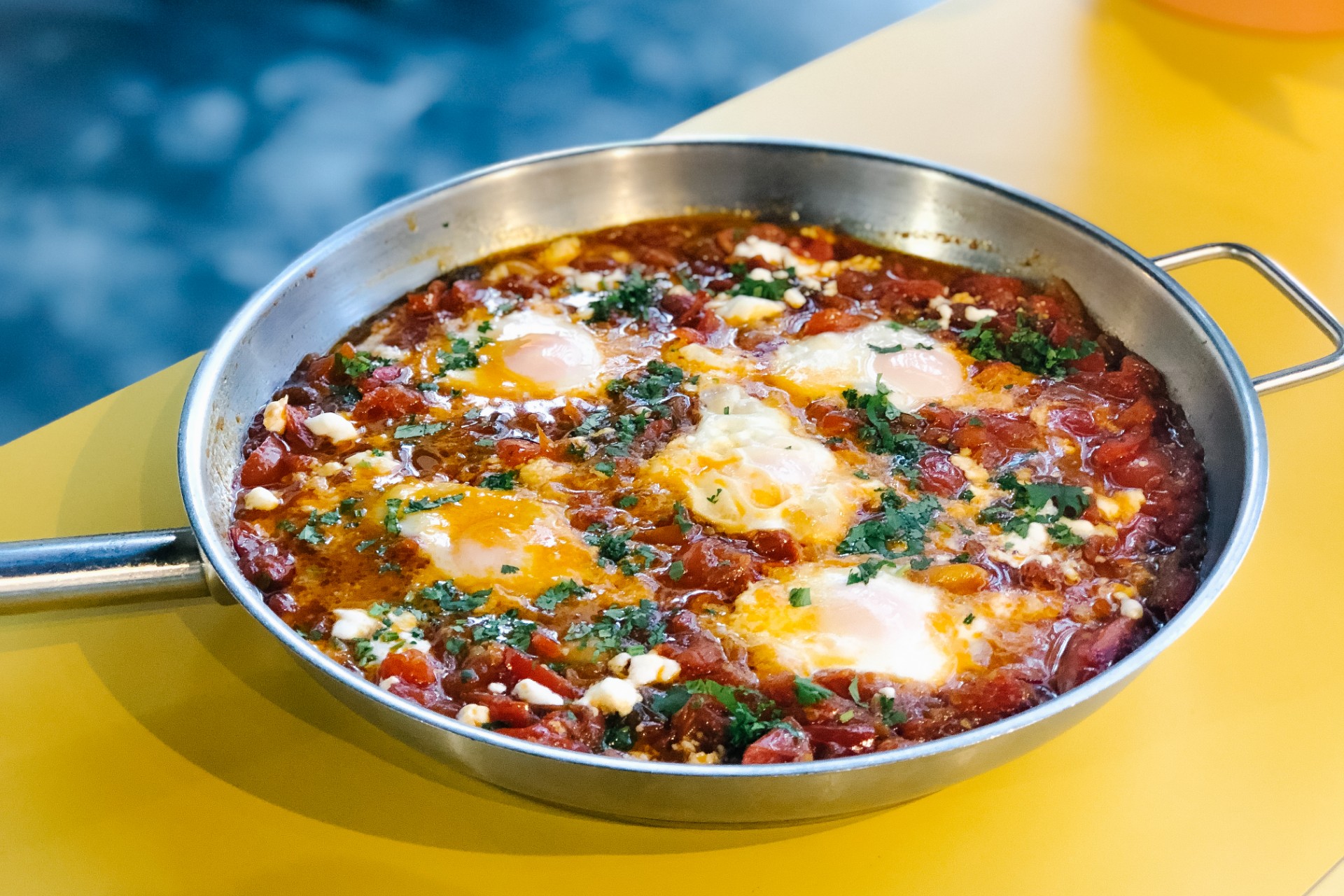 "This recipe brings me back to my childhood on Saturday mornings in my hometown in Israel, sitting down with the family and exchanging stories about the past week over good food. And this particular shakshuka showcases so many great local ingredients, it's a way to bring those family traditions here as well as a wonderful way to educate my kids about cooking and their heritage." Read more. 
It Turns Out Fashion Legend Christian Dior Also Loved Potatoes. Here's His Favourite Recipe
"Take the humble potato. Dior loved them royally: his favourite way to eat them were duchessed or dauphined—no simple mash or roast spuds for him. Pommes dauphine, in particular, require real commitment, combining the boiled and sieved tubers with choux pastry and egg yolks, before they are formed into balls, rolled in breadcrumbs, and deep-fried." Read more. 
The Pastry Chef Behind Vancouver's Pie Hole Shares the Recipe That Made Her Famous
"Last year, Jenell Parsons' Raspberry Cream Crumble pie shot to TV stardom when it was featured on Guy Fieri's Food Network show Diners, Drive-Ins and Dives (where the restaurateur declared it "a whole other level of pie"). Meanwhile, self-taught pastry chef Parsons has opened two new locations of her shop, the Pie Hole, in Vancouver and Burnaby, as well as a thriving online business⁠—even after her beloved flagship store on Fraser Street was forced to close for redevelopment." Read more. 
One of Whistler's Top Chefs Makes Grilled Avocado With Shrimp and Yuzu Mayonnaise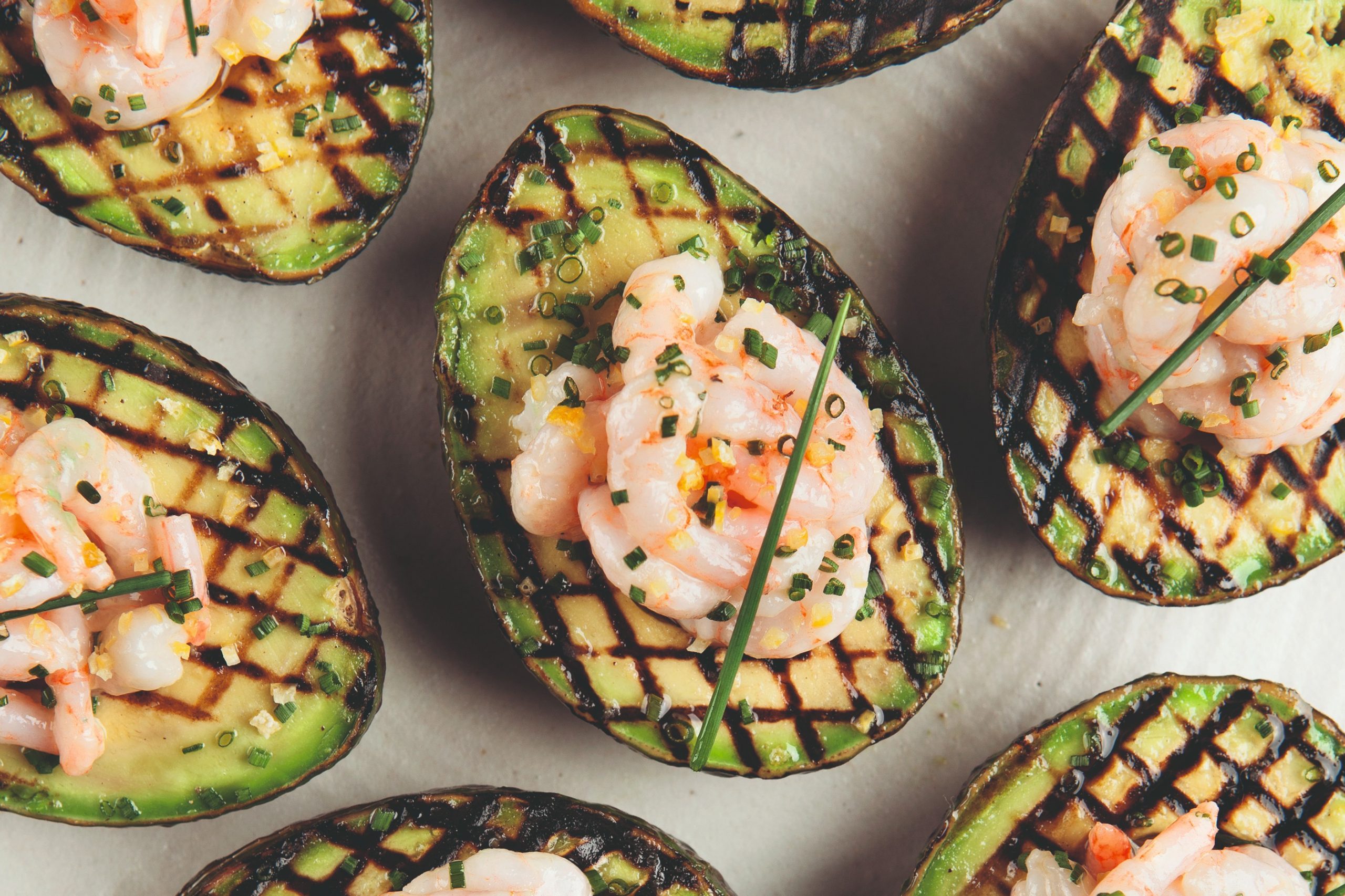 "I first saw a grilled avocado in Mexico years ago, and I loved the charred flavour against the creaminess. We've been cooking at home every night during the COVID-19 pandemic, and we wanted to mix it up a bit. When the restaurant closed, we knew the avocados wouldn't make it so I brought some home." Read more. 
Wild Mushroom Tagliatelle With Chive Blossoms From Vancouver's Cibo Trattoria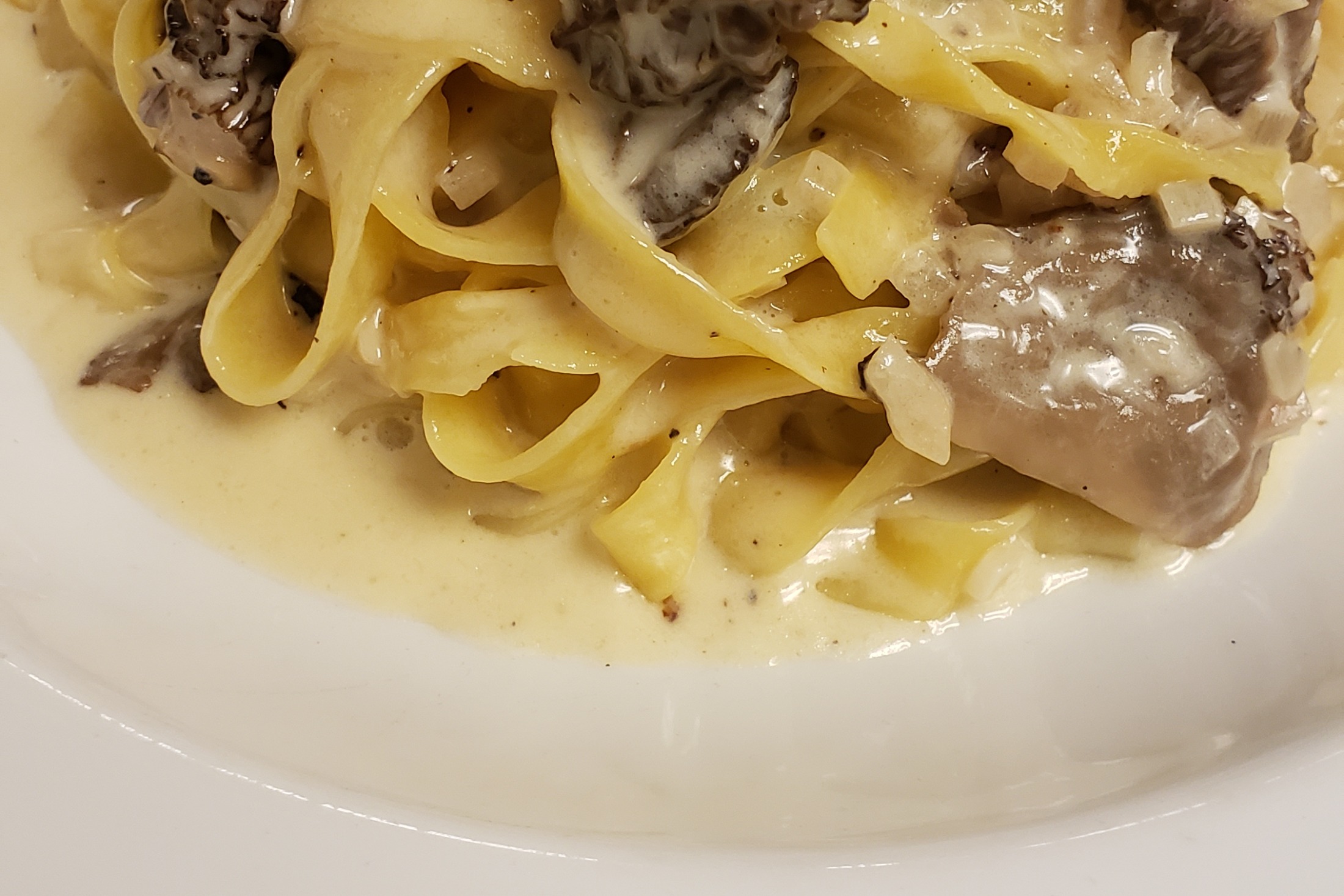 "Quick and simple but satisfying is what I'm all about when it comes to home cooking. The chive blossoms add a beautiful aroma and an elegant finishing touch. But if you don't have a garden gone rogue with chive flowers, regular chives or even parsley make a good substitute." Read more. 
Try This Soothing Hainan Chicken Recipe From Vancouver's Highly Anticipated Potluck Hawker Eatery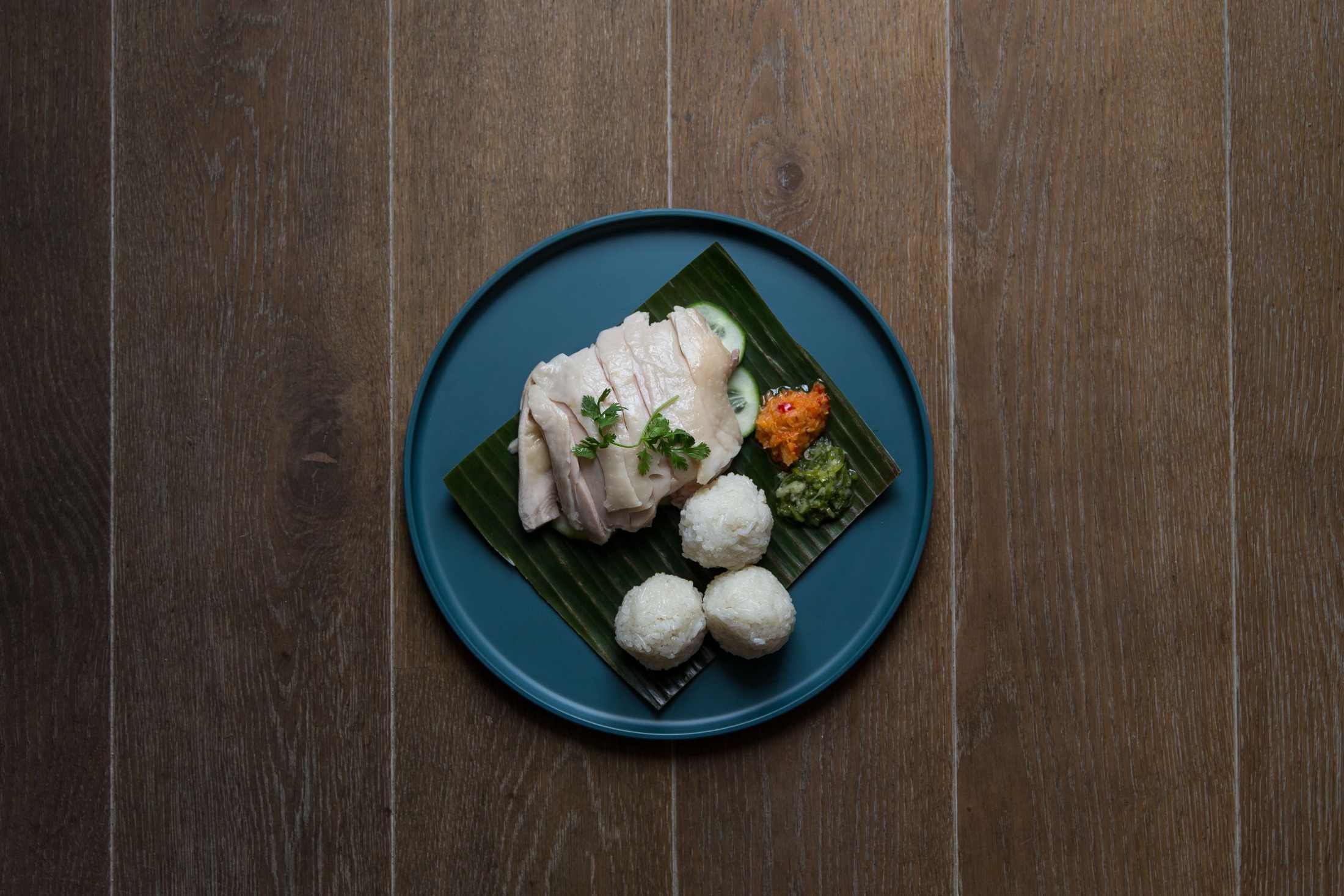 "This is the ultimate comfort food for any given day for my family. This nostalgic meal showcases a beautifully poached chicken as the focal point to its just-as-important side dishes of chicken–oil rice and chicken–winter melon soup." Read more. 
Quarantine Oxtail Pho From the Chef Who Redefined Vancouver Thai Cuisine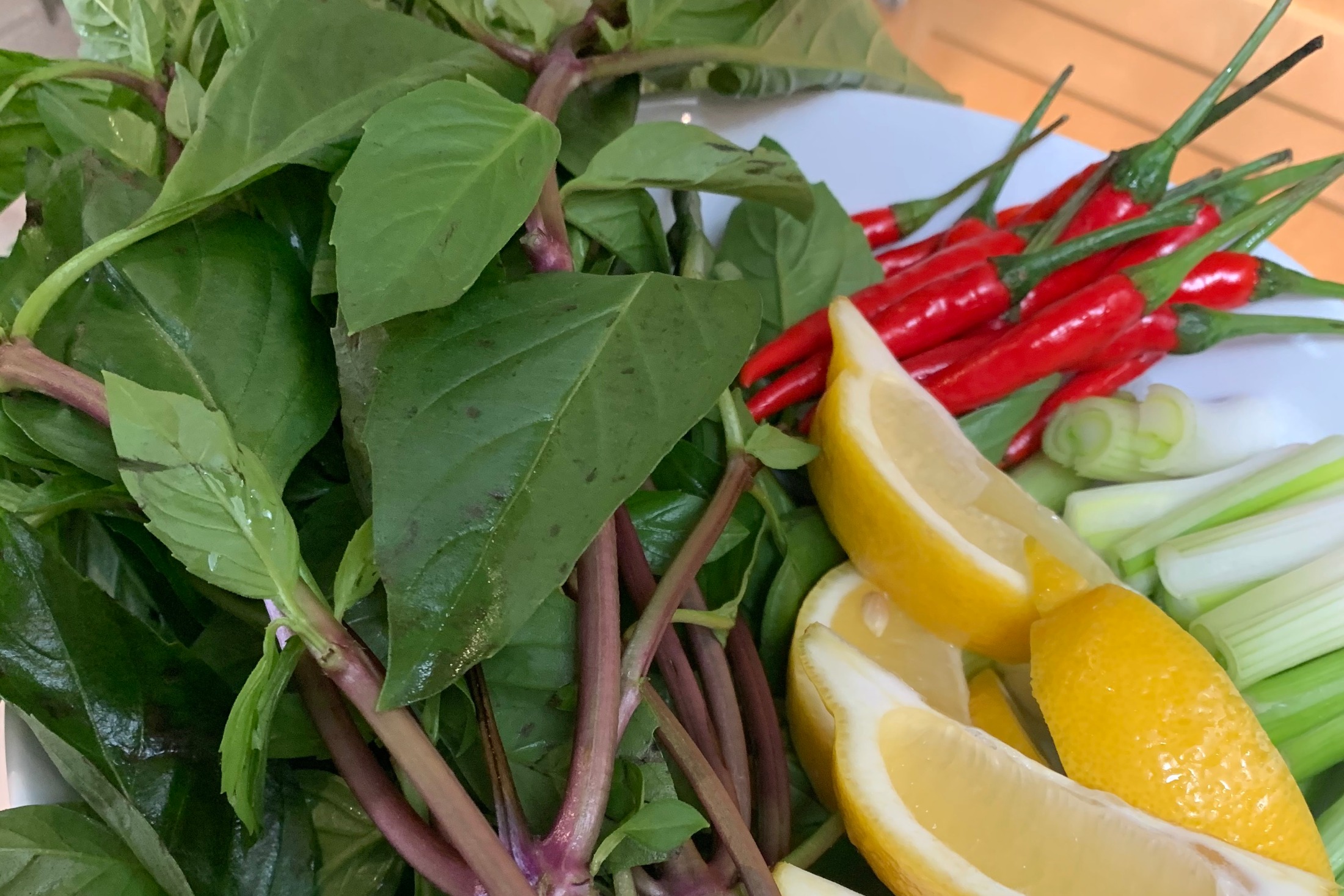 "We often go out for pho as a family on Sunday mornings at Linh Café. It's become an unofficial tradition. Since the COVID crisis started, I have been cooking every day at home and enjoying every minute of it. I love preparing long braises and soups." Read more. 
---
Read more Food and Drink stories.