With Thanksgiving only days away, you and your bubble might be looking for ideas to make the holiday extra special this year. The confectioners at Rocky Mtn. Chocolate⁠—the Whistler-founded chocolatier with seven locations across the Lower Mainland⁠—shared their seasonal caramel apple recipe with us, a perfect autumn activity you can do at home.
At the factory, the candy makers cook their caramel in a copper kettle, stirred with a wooden paddle, for one and a half hours. For this recipe, though, you'll only need about half an hour and some tools you can find in your kitchen. The team at Rocky Mtn. suggests always using Granny Smith apples, for tart crispness that contrasts with the caramel.
Or, if that's too much work, you can pick up some fresh, plain caramel apples at Rocky Mtn. and decorate them yourself.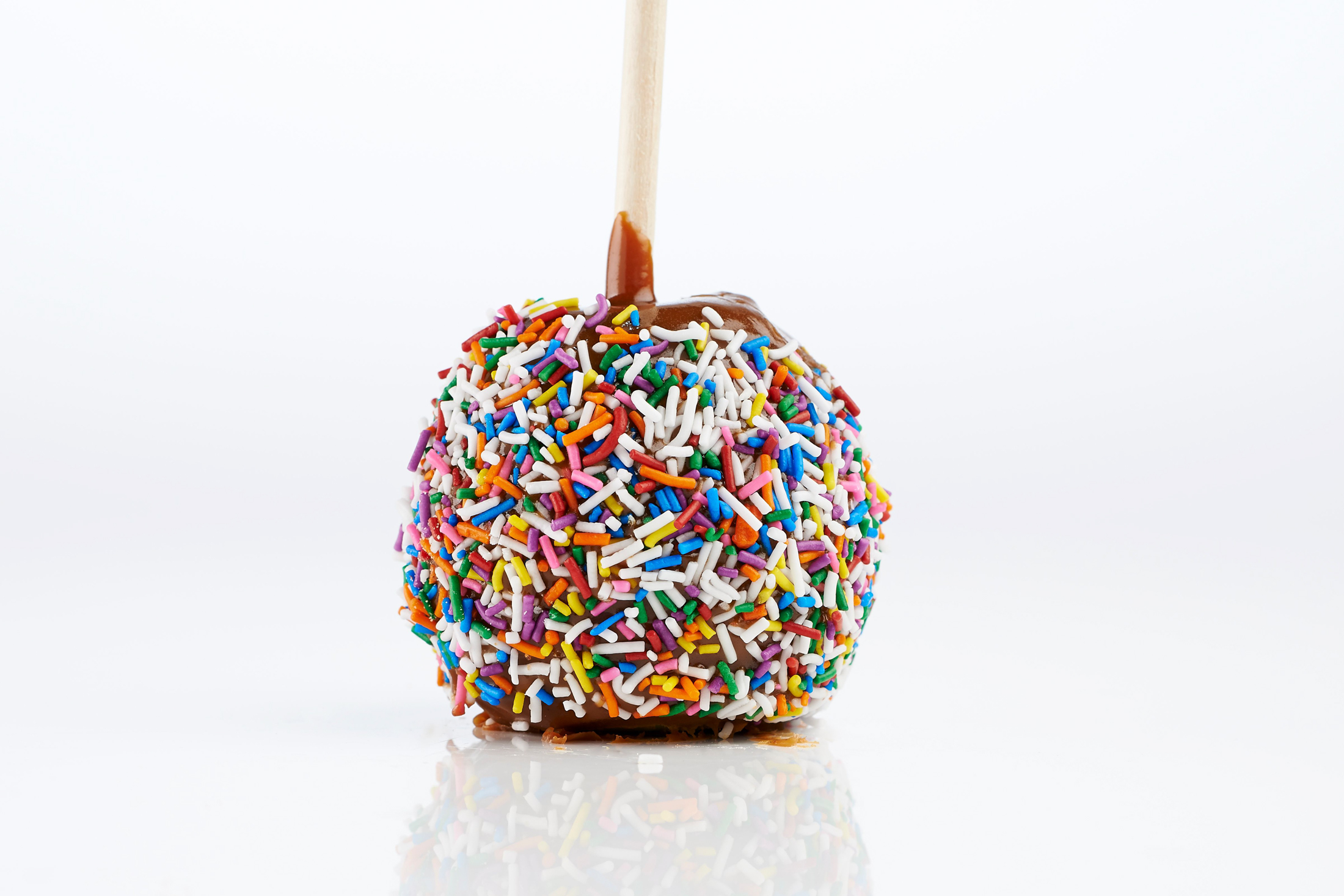 Rocky Mtn. Caramel Apples
Ingredients
8 large tart apples (Granny Smith)
1 can evaporated milk
¼ cup whipping cream
¼ pound butter
1 ¼ cup corn syrup
½ pound sugar (about 1 ¼ cups)
1 teaspoon salt
1 teaspoon pure vanilla
Any desired toppings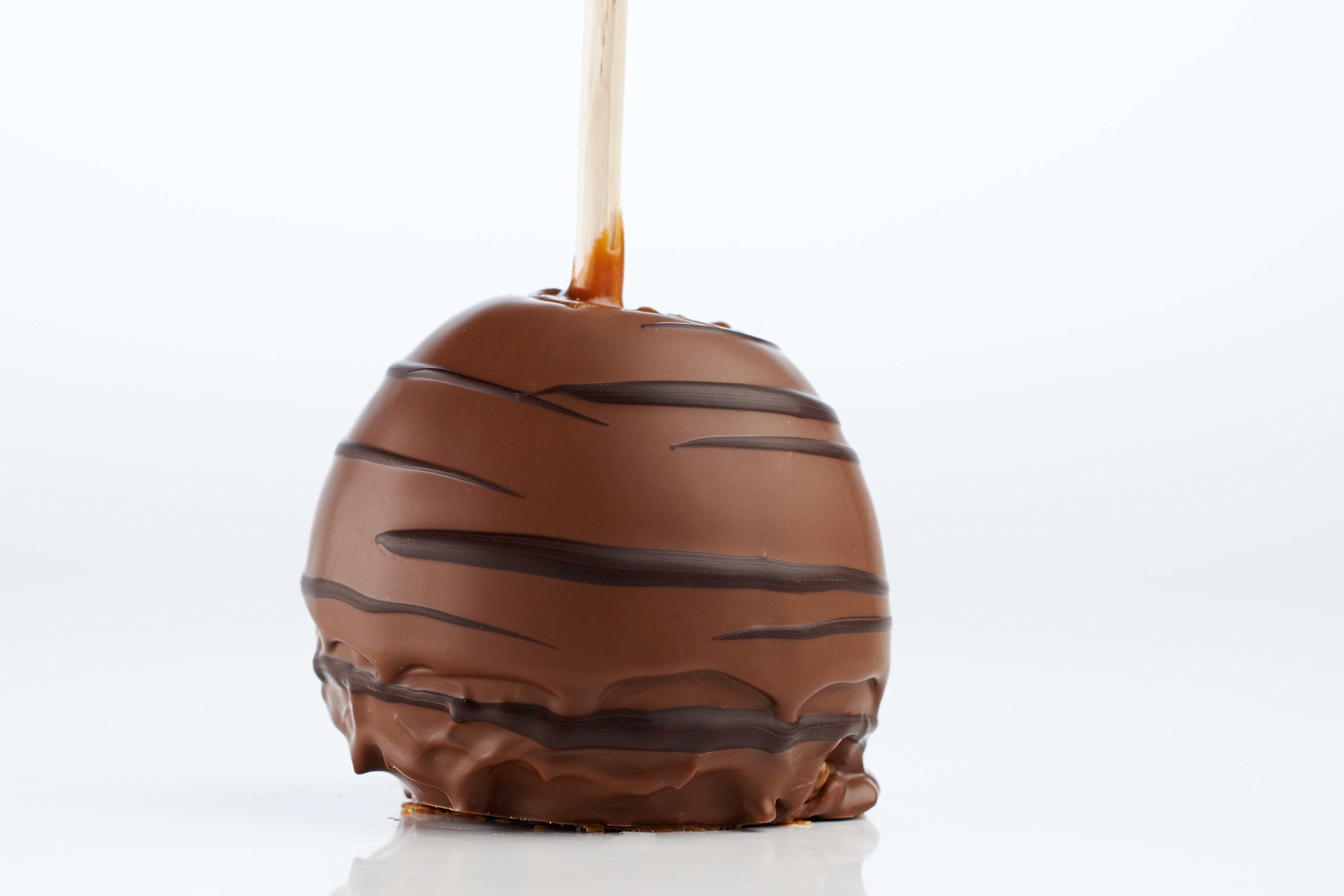 Equipment
Large saucepan
8 wooden chopsticks for handles
Candy thermometer
Parchment paper
Method
Bring a large saucepan of water to a boil. Dip the apples in boiling water for a few seconds, then dry with paper towels to remove any wax from the peels. Set apples aside; when completely cool, insert a wooden chopstick firmly into the bottom of each apple as a handle.
Line a baking sheet with parchment paper.
Combine milk, whipping cream, butter, corn syrup, sugar and salt in a saucepan, stirring over medium-high heat. Bring to a boil, stirring constantly, and reduce heat to medium.
Cook until a candy thermometer reads 248 degrees fahrenheit (120 degrees celsius), 25 to 30 minutes; stir constantly to prevent burning. A teaspoon of the syrup, dropped in a glass of cold water, should form a firm ball. Remove caramel from heat and stir in vanilla extract.
Working quickly, dip each apple into the hot caramel to completely coat the apple and about half an inch of the wooden handle. Sprinkle apples with any desired toppings while still hot. Let caramel apples cool on the parchment paper. Use caution; the caramel is very hot.
---
Read more local recipes.