Spiced tomato marinated octopus, charred on a skewer. Brussel sprouts and gremolata on the side. We're at Annalena in Kitsilano, where Chef Michael Robbins is serving up his inventive, upscale twist on dishes associated with big league sports. This one tips its hat to Detroit Red Wings playoff games where fans smuggle in the slimy cephalopods and throw them on the ice. The rather odd tradition that first began in 1952, saw a resurgence in 1995 with 36 octopuses tossed in one game alone. The (refined and delicious) dish we're eating is called "Hockey"—there will be seven more courses tonight, culminating with "Tennis" for dessert.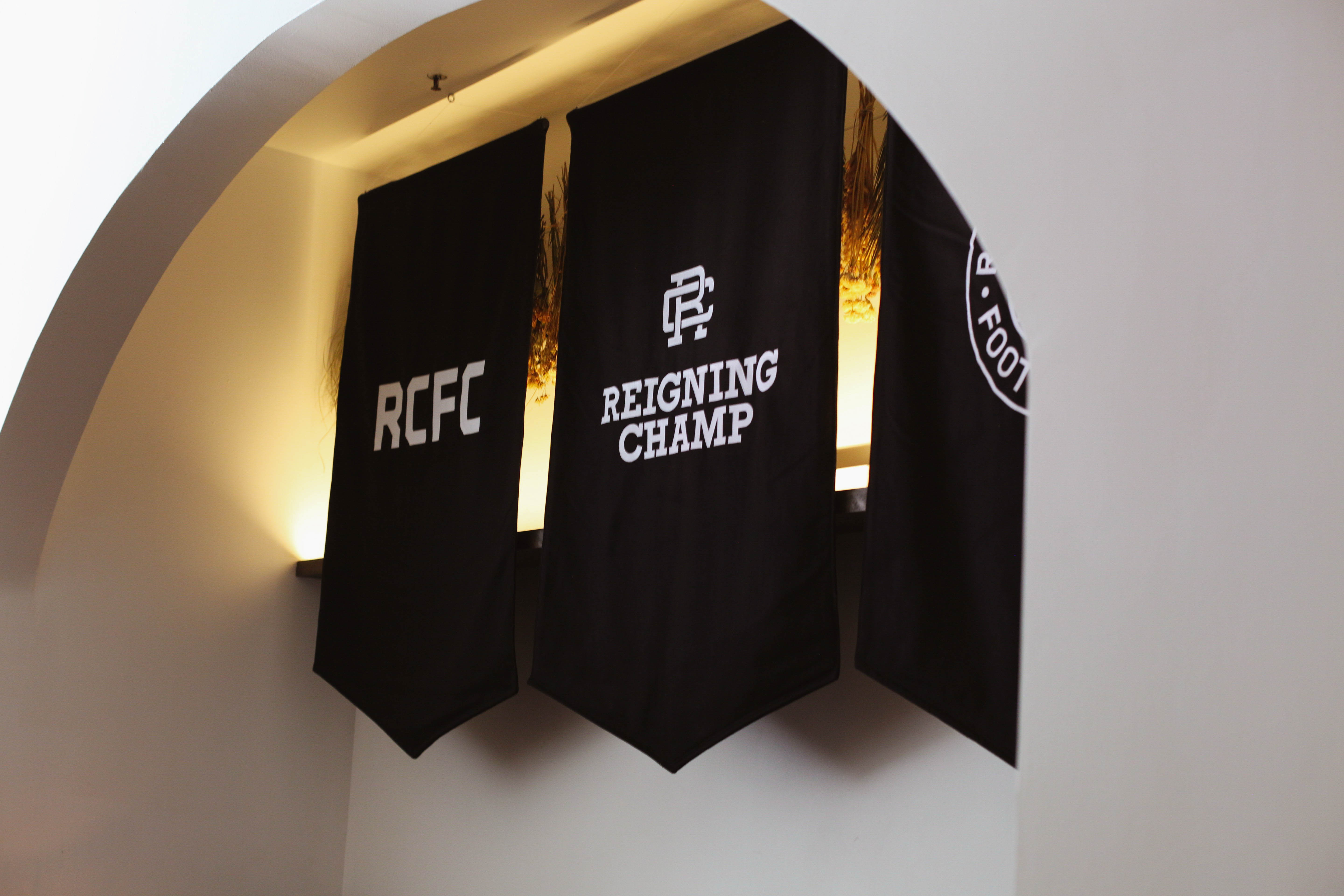 AnnaLena is one of Vancouver's most innovative restaurants—creating trends rather than following them. After Robbins brought on Erin Searle as the kitchen's new chef and took a step back from fine dining to open his café (Their There) and burger joint (Hundy), AnnaLena became an opportunity for him to play. His tasting menu series is based on the things he loved as a child: Super Mario, 808s, or, as in tonight's case, classic sports. Arena—a collaboration with Vancouver-based athleisure brand Reigning Champ—showcases the intersection of sport and food—and, Robbins' hopes, will "transport you to stadiums worldwide."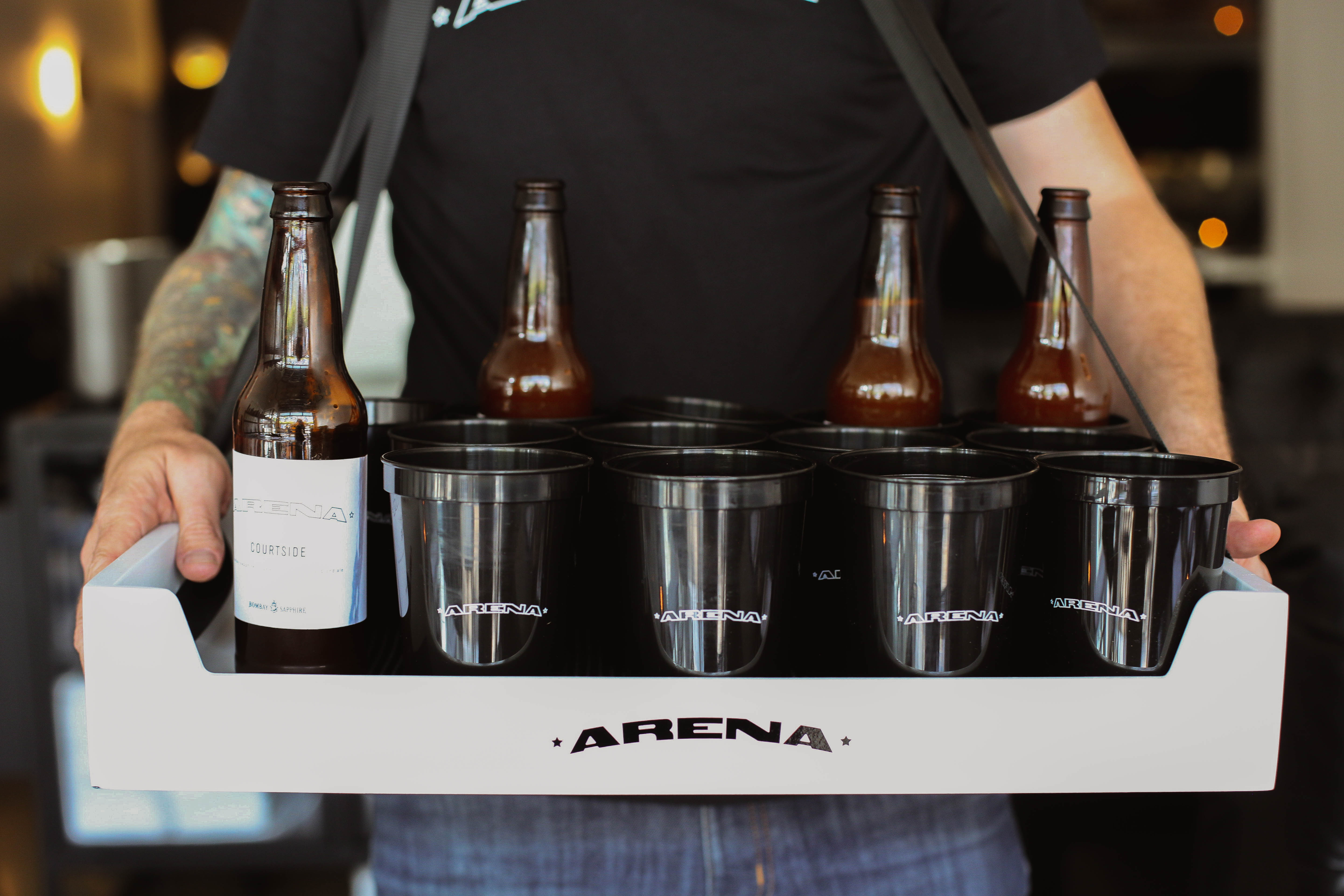 For this two-night-only tasting menu (the third in the series), home game banners emblazoned with Reigning Champ's logo hang above the alcove. Concrete-cast basketballs imprinted with "RC" serve as bowls for torn bread "burgers" (hickory-smoked beef tartare with bacon, shaved cheddar, and diced pickles).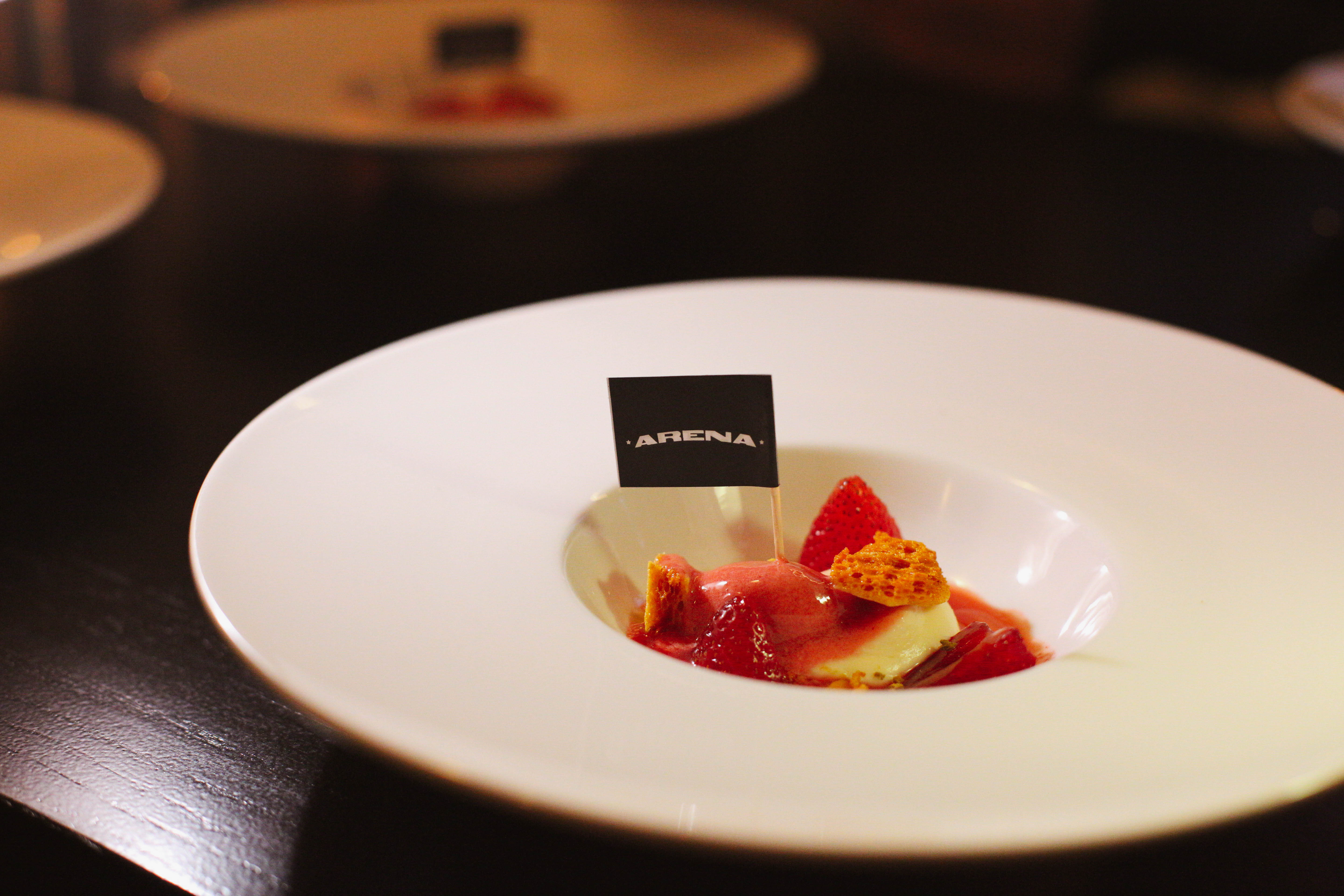 There are rumours that for his next themed dinner, Robbins will take on Halloween. For now, we're busy relishing "Baseball". While ball players spit their sunflower seed shells into the dugout and onto the diamond, we enjoy ours spiced with fresh shoots, sunflower butter, and topped with a ground-mustard crisp.
Arena's last dinner takes place tonight, September 4, 2019 starting from 5:30 p.m. at AnnaLena restaurant, 1809 W 1st Ave, Vancouver, B.C.
---
Read more about your favourite chefs here.