Anyone who enjoys a glass of wine has heard of Italy's most famous wine region. Tuscany is a land of verdant hillsides sculpted with vines, castles, olive groves and Mediterranean cypress. But one unique region in the Tuscan hills flies a little under the radar, even among wine enthusiasts. Specializing in white wines made from an ancient grape variety called vernaccia, the municipality of San Gimignano stands in the heart of Tuscany, yet is often overshadowed by the region's popular sangiovese-based Etruscan reds—Chianti Classico, Brunello di Montalcino, and Vino Nobile di Montepulciano.
Just 720 hectares of San Gimignano are dedicated to vernaccia vines, planted in sandy soils that hold a secret: fossilized Pliocene mineral deposits, leftovers of a time, millions of years ago, when the sea covered this land—a factor the vignerons of vernaccia believe contributes to the succulent quality of their wines.
The vernaccia varietal is grown only within the designated borders around San Gimignano and is, according to the head of the Consorzio del Vino Vernaccia di San Gimignano, Letizia Cesani, one of the rarest grape varieties in the world.
"It is a wine with a strong identity, not similar to any other," Cesani notes during a meeting at the De Grada Museum of Modern and Contemporary Art in the walled medieval village of San Gimignano. "When it ages it becomes intense with flintiness. It does not have a high acidity, but it has saltiness—a minerality.
"Perfect if you want something out of the ordinary in a white wine."
Her words ring true: vernaccia is more savoury than fruity, with lemon, creamy yellow apples, acacia flowers, and pine resin aromas, and a salty character, notable texture, and power on the palate. With age it becomes more flinty, honeyed, and nutty, with glycerin-like smoothness. Cesani describes it perfectly: "A red wine dressed in white."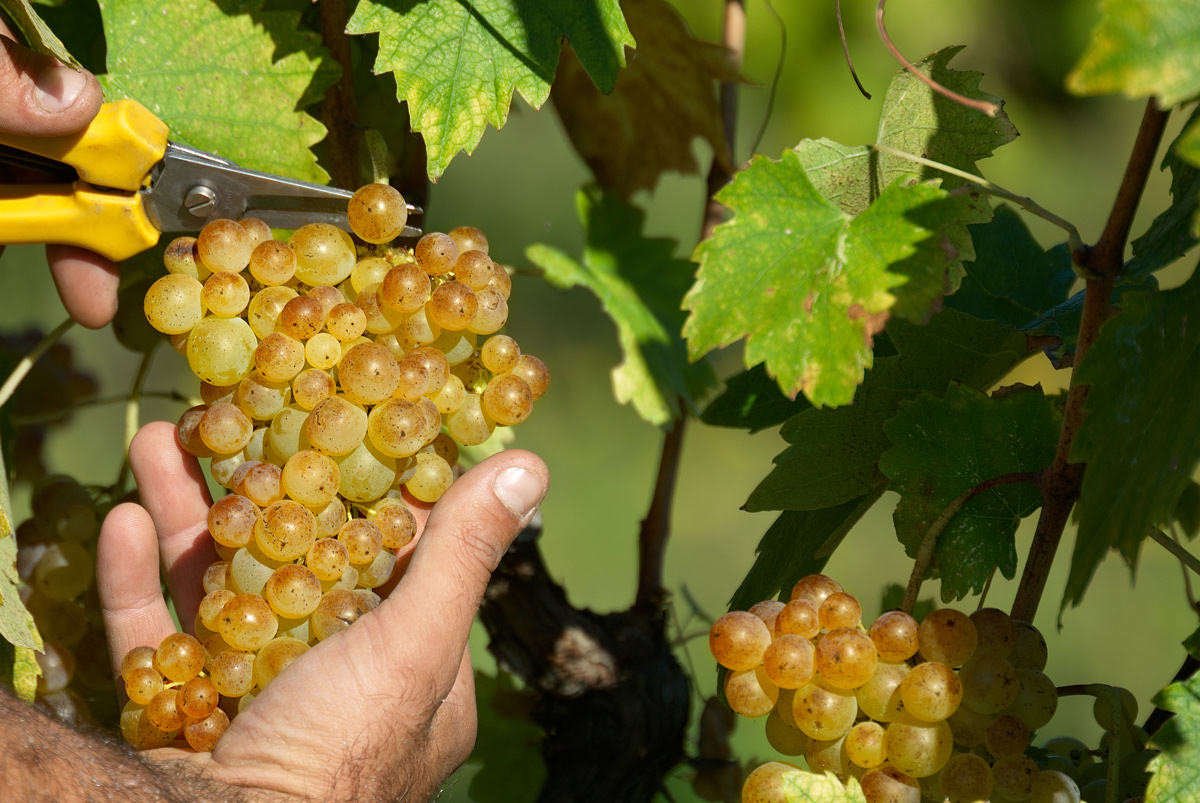 So why do these singular whites get overlooked? To begin with, the production is small: only 65 producers make and bottle under their own labels. And it might also be an issue of the wine's style: in recent decades, common use of oak in the ageing process, combined with the variety's intrinsic low acidity, has made for corpulent whites that those who prefer to sip without eating find too bitter.
On that last point, Cesani says things are changing. "We've seen in the last 10 years, many producers have stopped, or are using less wood. Also, the new trend is trying to anticipate the harvest, to control it by having a higher acidity level to answer the needs of the market."
Of course, Italians rarely speak of wine without discussing the cuisine it best pairs with, and Cesani is no different: "We always consider vernaccia a fantastic food wine. A young version is paired with fish or fried dishes. The aged versions are good with saffron, truffles, and quail, or white meats."
When seeking out a wine from this unfamiliar region, look for those from the Denominazione di Origine Controllata e Garantita (D.O.C.G.) Vernaccia di San Gimignano, which are certain to be vernaccia wines (depending on the grape, blending up to 15 per cent of other approved white varieties is allowed). Wines labelled riserva are a newer addition to the appellation regulations using grapes that are selected before harvest, and only from the best vineyard sites. The resulting wine must be aged a minimum of 11 months in a vessel of the producer's choice, and an additional three months once bottled.
In our market, three organic vernaccias from Montenidoli represent some of the best of the appellation; they make wine believing the character and the soul of their wines comes from the land. The Montenidoli Tradizionale offers warm honey and bourbon with charred orange peel. Fiore is intense with grilled peaches and coriander, while the powerful Carato is briny, oily, and redolent with green spices.
---
Read the rest of our Summer 2019 issue.