Fashion designer Edeline Lee knows what she's about—and what she isn't. Her particular wisdom lies in a healthy disregard for the validation-seeking, like-chasing culture of modern existence. Instead, she plays the long game: tell her she needs to grow her Instagram following, and you can expect a shrug of the shoulder and nothing more. It's a refreshing perspective.
This isn't to say that fashion isn't fast-paced, competitive, or uncompromising—it's all of those things, and then some. "It's a lot, for sure," Lee says as we chat in her East London studio. "Fashion is difficult for everyone, and it is relentless, and we're all kind of addicted to that pace. It's just that the way I design and what my brand stands for means I can do it in a considered way, rather than trying to follow trends."
A first-generation Canadian, born in Vancouver to Korean-immigrant parents (who still live in the house she grew up in), Lee attended McGill University before moving to London to begin a BA in fashion at Central Saint Martins in 2000. She put her studies on hold to spend a year apprenticing, first with Alexander McQueen and then at Dior under John Galliano. Then, in 2004, she joined Zac Posen, heading up his New York studio at a time when the charismatic designer's career was skyrocketing. "We were younger then than our interns are now," she says, laughing.
Eventually, though, her academic side won out and she returned to London to finish her degree, finally graduating in 2007. She joined a small, conceptual British label, intending to eventually start something of her own. But those plans were put on hold when she had a baby (her son, now 11 years old).
A few years later, jewellery designer Cora Sheibani (and Lee's friend) asked her to create some dresses to help showcase a new collection. To Lee's surprise, the presentation was covered by Vogue and before she knew it, there was a bevy of women contacting her, wanting to buy the dresses. She used the money she made to create a few more pieces, and eventually—organically—she had a brand, which officially debuted at London Fashion Week with the Spring 2016 collection.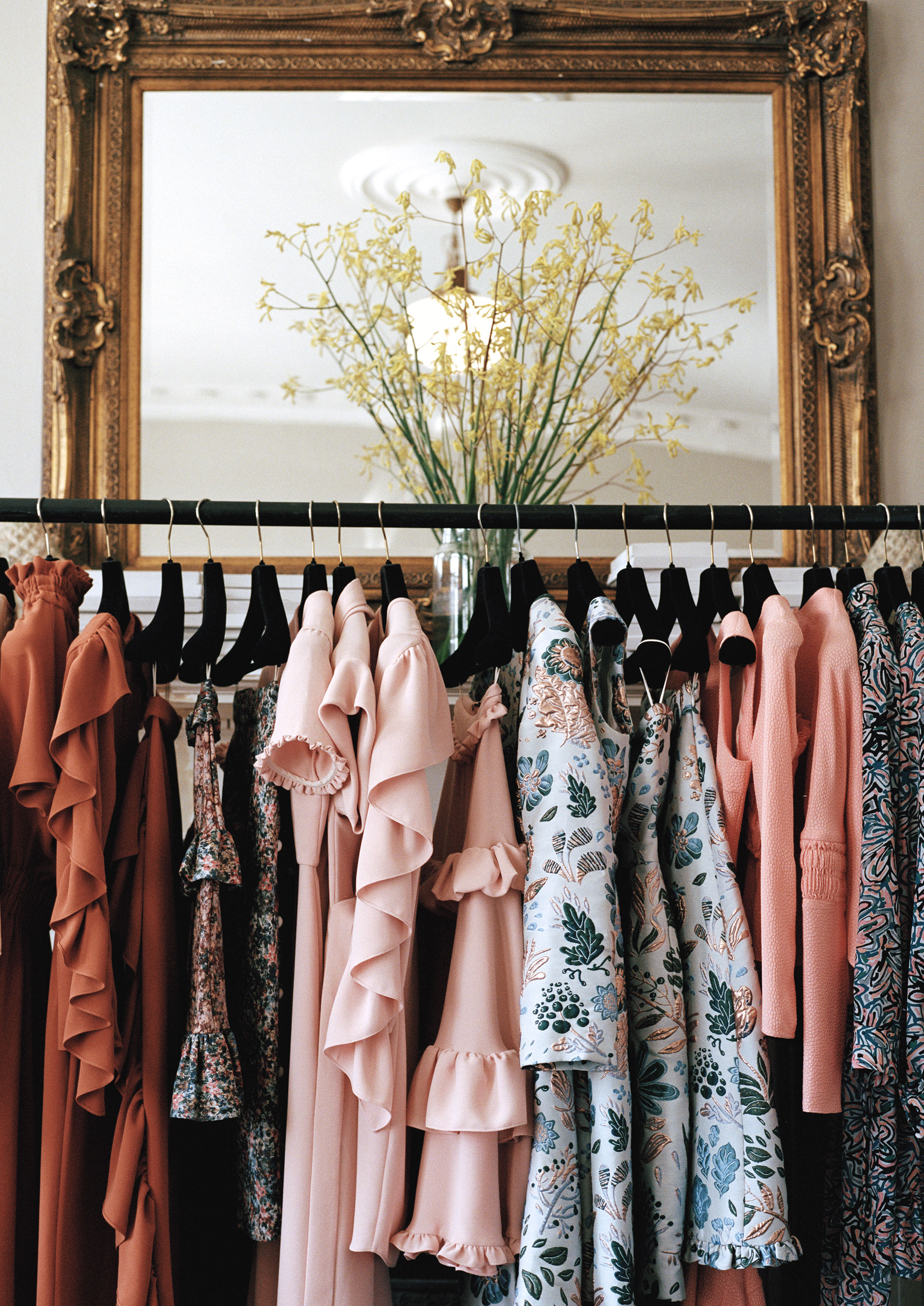 "I'm lucky—the first thing I did was start dressing real women," Lee notes. "At Saint Martins, they teach you how to grasp and really hone in on a concept, which is so useful," she says. "But now women were actually ordering my clothes, so I had to immediately transition to dressing the client directly."
"Real women" is one of those terms that's rife in the fashion industry and heavily overused by marketeers (what, pray tell, is a "fake woman"?), but if there were ever a designer for whom you could accurately use the term, Lee is it. She has created a concept she calls the "Future Lady" to encompass the woman she designs for—someone who lives a hectic, collaged life. The Future Lady is powerful, free, strong, and more aware and capable than ever before—yet she also represents the fact that women still have a way to go before we've fulfilled our full potential. The Future Lady is Lee's muse, through which she questions what is it to dress with true power, grace, beauty, and dignity in today's world.
This approach serves her clients well. "They tend to be women who are buying my collections because their lives require it," Lee explains. "They have to go to 365 events a year—they need to look aesthetically sound and advanced, they need things to fit a certain way, they need to cover certain parts of their body, they don't want to look like fashion plates, and they don't want to follow trends."
Many of her early clients were from the art world—dealers, curators, gallerists, and others involved in the visual arts. Part of this was due to who was in her and Sheibani's circle of friends, but this was also a group of women who simply understood Lee's aesthetic and approach. "It's special, but it's practical: it's modular, it travels well, and it suits women who have a professional need to dress well—these are busy women who also run their homes like a business," she says.
"As I've grown as a woman, I've grown the woman of my brand as well," Lee continues. "The thought behind every decision is also the decision behind who I want to be. Who do I see my friends wanting to be? What are we aspiring to now?"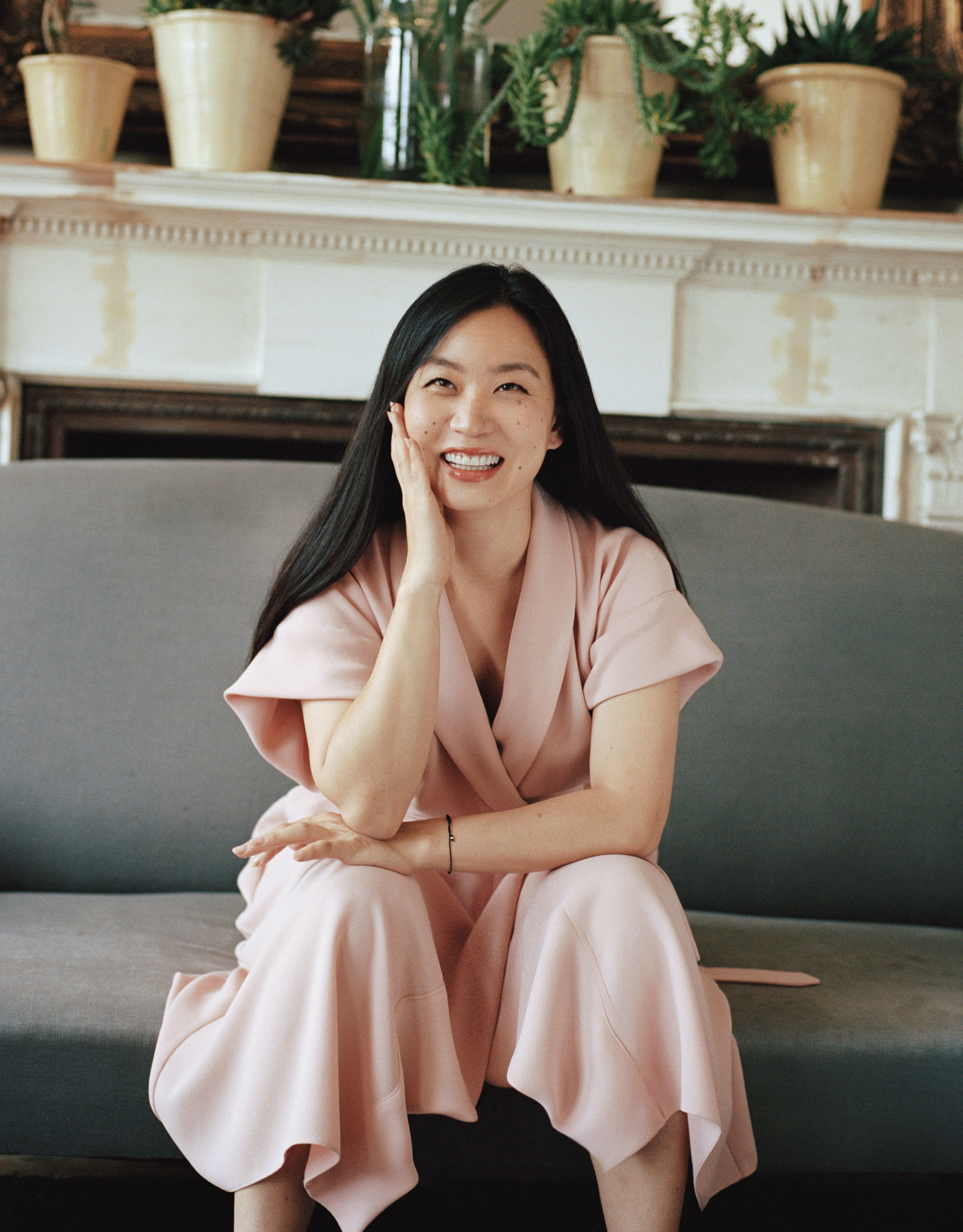 Fashion has always been obsessed with the aspirational, and right now, Instagram and its world of influencers is where most brands are focusing their attention. How does Lee deal with this microcosm of the industry? "If you're going to be successful, you have to be your own thing and have your own signature," she says. "I don't look at other brands. If you're sitting around looking at other people, it won't work." Lee does stay in touch with many of her peers from Saint Martins, but she believes it's important to maintain her own point of view. "It's so important to be complete on your own—that's what people want when they buy into a designer brand. It's almost detrimental to study other people's paths," she says.
"As a designer, you can do lots of things, but as a brand, you need to know what your point is, what you stand for," she continues. "For me, I don't have a need to do anything too fast. I'd rather do it well. And even though it feels like our society is continuously moving, this is still a craft. You're making something that's so close to someone's skin. If it's not right, they'll feel it right away."
What has been right for each Edeline Lee collection is the focus on tailoring and precise cuts, each piece having a special detail or something extra to make it playful or more arty. Each season, Lee develops an interesting new fabric (Fall/Winter 2019's is an elevated jacquard, woven in a family-owned mill in Italy) and for the past two seasons, she has been experimenting with oversized smocking textures. "I started with hand-woven smocking, which was done in Peru," she explains. "It's really hard to find people who still make it—they're basically only in Peru and Portugal—but the effect is a bit uneven and not quite exact, which is more beautiful."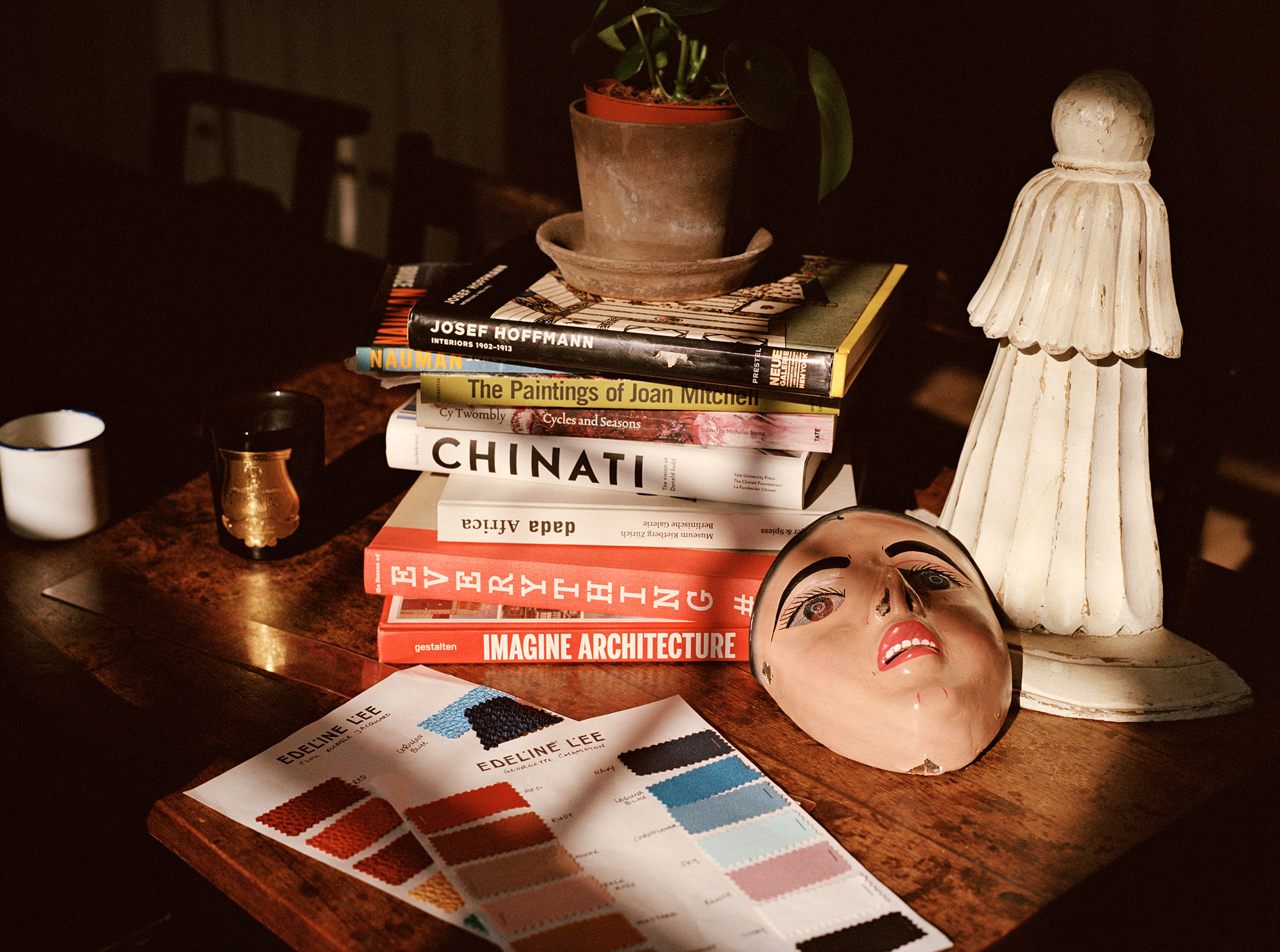 Other house signatures include Lee's Italian hand-covered white buttons and lots and lots of dresses—shirt-dresses, midi dresses, dresses with draped sleeves, dresses with asymmetrical hems. "The really nice thing I'm noticing now is that women know the names of the dresses," notes Lee. "They know the colours—they've been looking at them for a while. They're just trying to figure out what to buy."
She's earned herself a devoted clientele that includes the actors Olivia Colman, Alicia Vikander, Phoebe Waller-Bridge, Jaime King, and Olga Kurylenko. Many of Lee's clients have been buying her pieces since before she launched her brand, and they still visit her studio or showroom each season. A few buy the entire collection, placing orders that rival some of Lee's stockists. And others simply email their orders, knowing exactly how things will fit and providing anecdotes and feedback on previous purchases. "I learn from the women I'm dressing," acknowledges Lee. "I listen to what's essential, and I design to that."
---
Read more from our Autumn 2019 issue here.