"It's very easy to make great wine when you have a good grape," says Cavaliere d'Oro winemaker Federico Cerelli from inside the rustic living room of Tuscany's historic Castello di Gabbiano. As the sun streams in from an open window, the proof lies in the view: 147 hectares of soon-to-be harvested sangiovese vines. With over 500 years of heritage, this vineyard estate at the heart of Chianti Classico is looking to shake up the old-world industry with a multi-region collection of wines produced with unwavering quality—all under one Treasury Wine Estates master brand.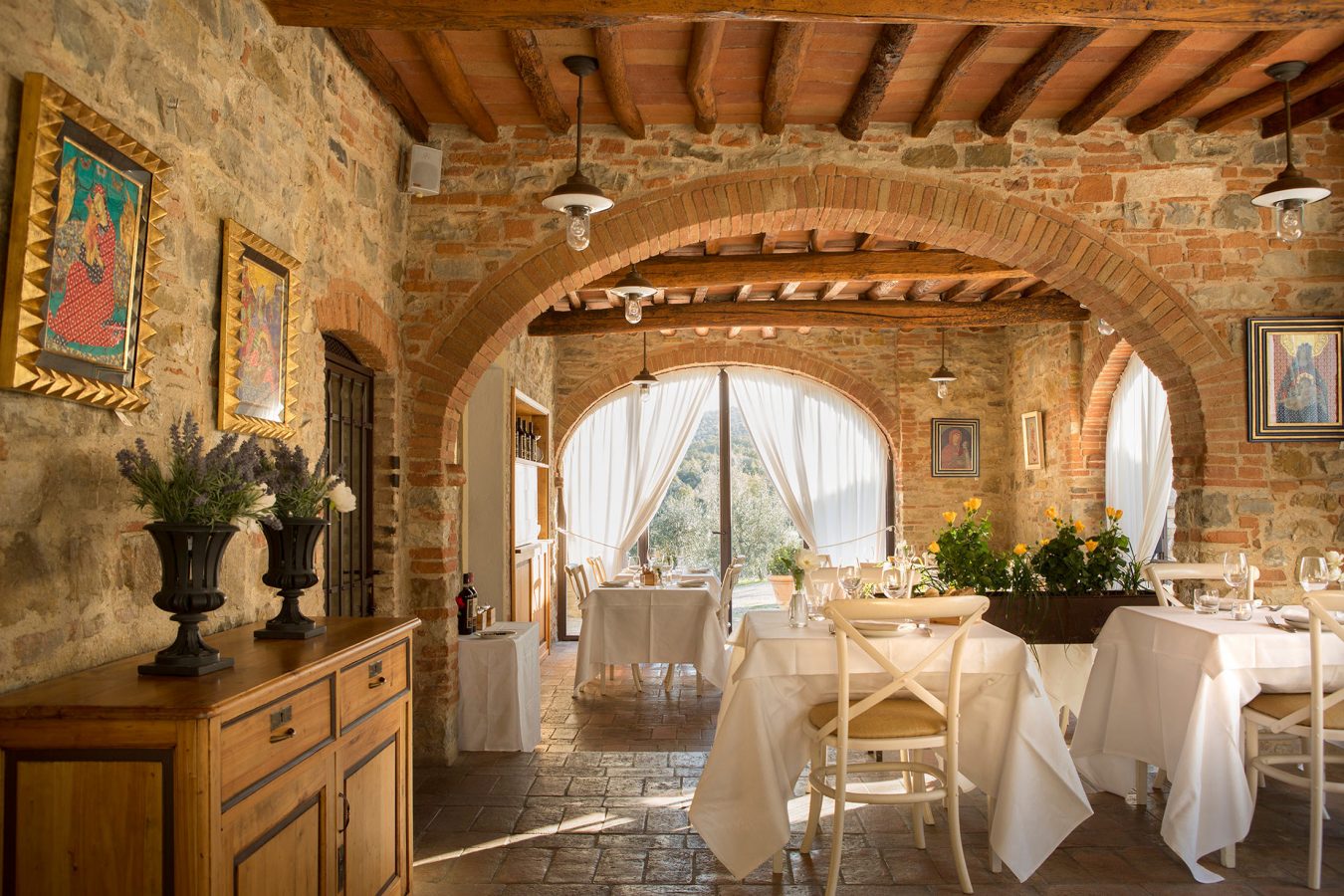 Translated to "gold knight" (an historical figure rumoured to have protected the castle and its vineyard during the Middle Ages), the Cavaliere d'Oro label launched globally with an event in Tuscany in September 2018. It is less of a rebranding and more "an expansion of our portfolio," explains Cerelli, a local Florentine who joined the original Gabbiano brand in 2011. "Treasury decided to expand the quality and culture of Gabbiano wines, and to explore other possibilities in other regions in Italy." Apart from its 100 per cent estate wines (which still bear the Gabbiano name, as does the onsite bed and breakfast), the new label includes fresh and invigorating Prosecco and pinot grigio from Veneto in the north, along with individual vintages from Puglia and Sicily in the south. In total, Cavaliere d'Oro proudly offers a bold collection of 13 wines from across Italy.
"It's a great experience now to have the possibility to work outside of Tuscany and make wine in Sicily, in Puglia, in Veneto," Cerelli says. He worked at a restaurant while in school studying for a computer engineering degree, and that's when his passion for food and wine (and how the two pair together) developed—and eventually blossomed into an exceptional career as a consultant for 25 of Tuscany's boutique wineries. Based on his local understanding of the land and grapes, the Florentine was the clear choice for Treasury Wine when it was seeking someone to take its Italian vision to the next level.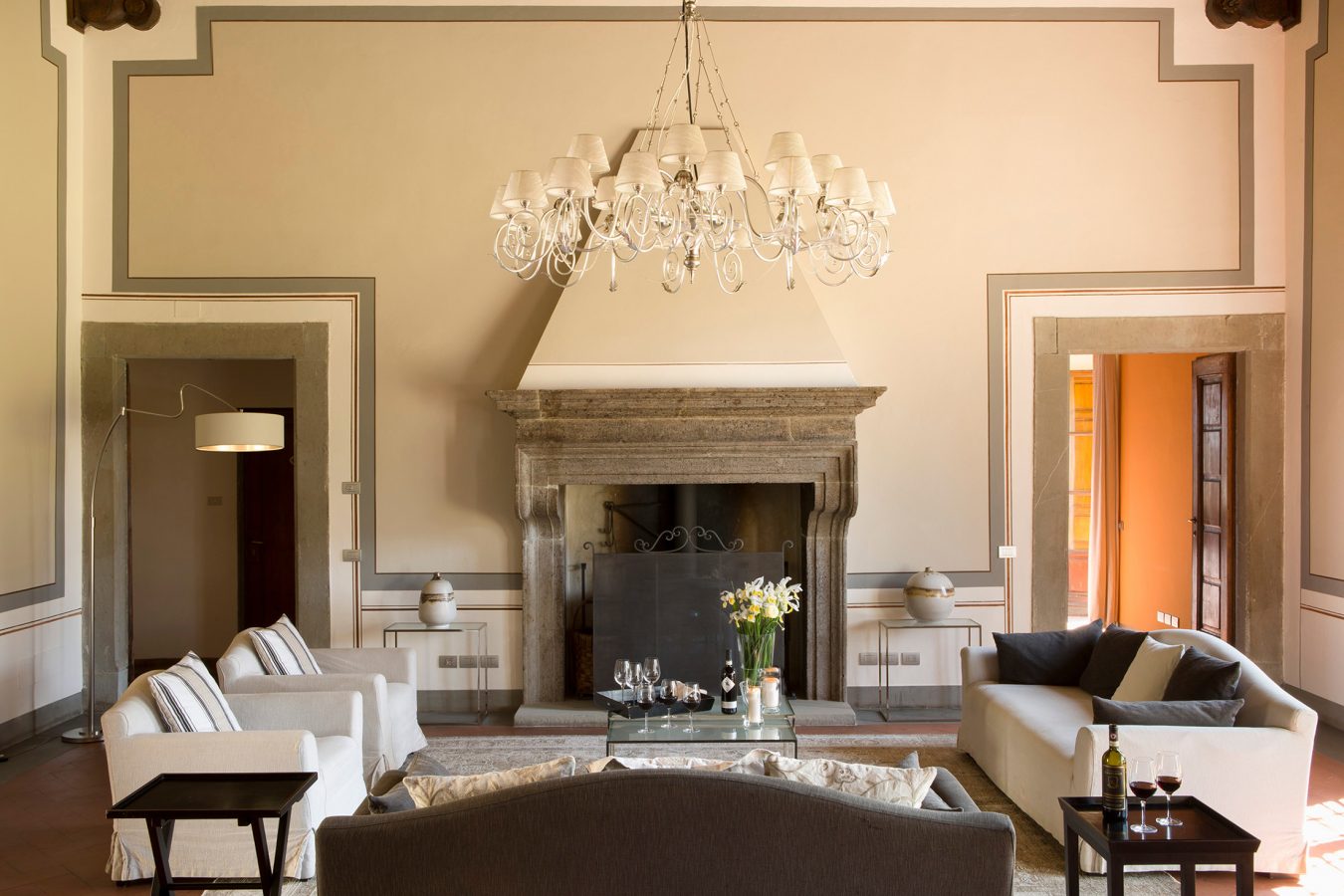 Yet, for Cerelli, "there is no defective wine in the market. Just a lot of banal wines without character," he asserts. The fine line between good wine and excellent wine, he says, lies in the details of vineyard and cellar work. Amongst an older generation of winemakers not ready for change, Cerelli uses his background in engineering to experiment with various technologies in order to maintain an authentic taste impossible with traditional methods. "Unfortunately, there is not the possibility of having the same kind of employee like we had in the past," Cerelli admits. "If we have to hire somebody that has no experience, it's better that you have a machine that you can tell to do exactly what you want."
For a true experience of Chianti Classico at home, take inspiration from Gabbiano's fine restaurant Il Cavaliere. The Cavaliere d'Oro Pinot Grigio Valdadige DOC 2017, for example, is best enjoyed with lighter dishes including fish, white meat, pasta with vegetables, and appetizers such as the estate's own Prosciutto DOP with fresh figs. Made from 100 per cent pinot grigio varietals, this soft-pressed vintage exhibits a longer taste with refreshing, tropical fruit notes on the finish. Another noteworthy bottle is the Cavaliere d'Oro Gabbiano Chianti Classico DOCG 2016; showcasing classic cherry red flavours with juicy acidity and freshness, this accessible offering complements Italian cheeses (pecorino and parmesan) and simple pastas akin to the restaurant's Pappa al Pomodoro with fresh asparagus. Prepared with extra virgin olive oil made from olives grown onsite—charmingly, two ponies freely roam the grove—the dishes at Il Cavaliere have an emphasis on simple ingredients elevated by bold flavours, which perfectly partner with the wine.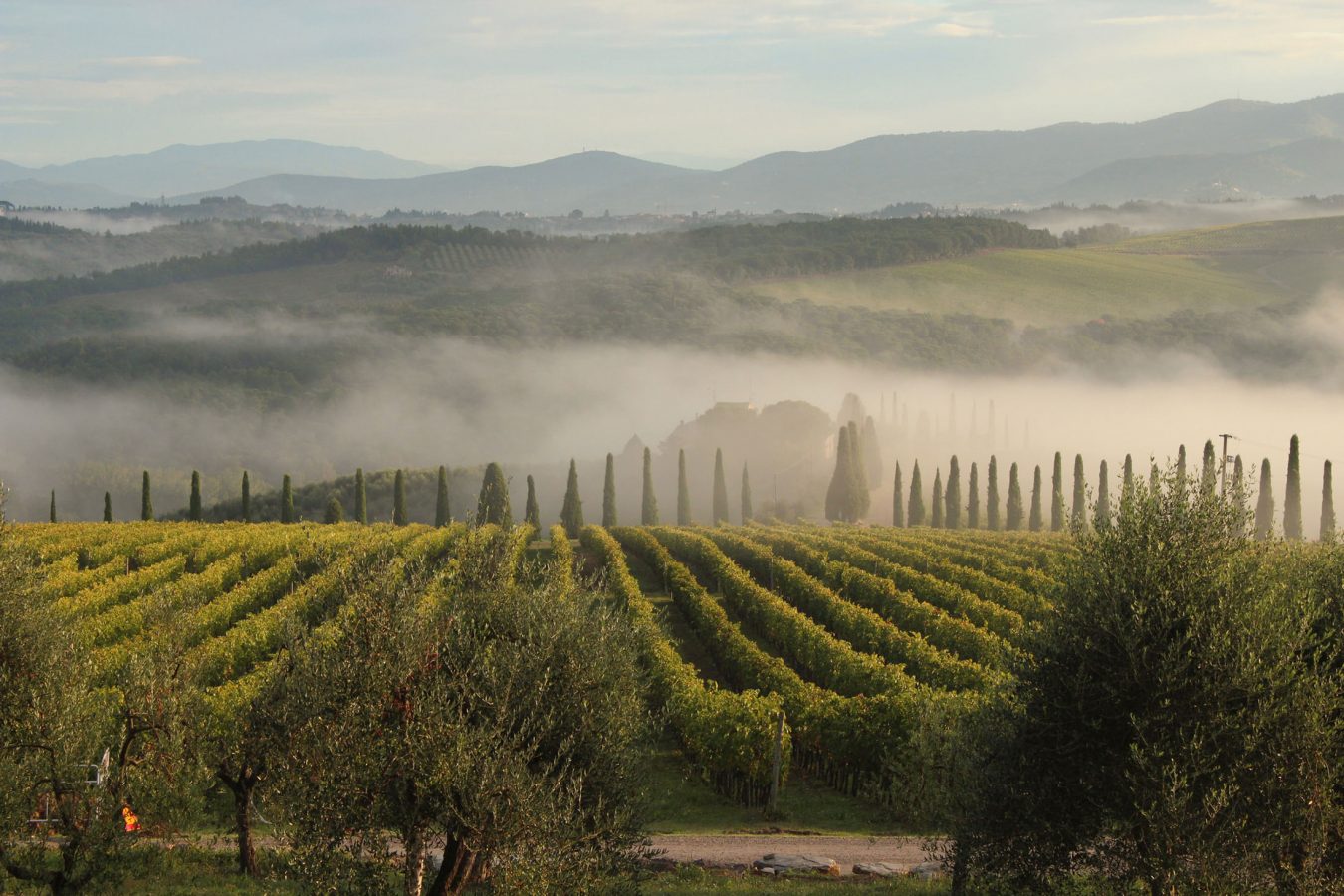 "The direction is to make luxury wine around Italy," concludes Cerelli. As the sun goes down on this picturesque castle and the stars begin to populate the night sky, the future of Cavaliere d'Oro glimmers with potential.
---