The splash. That moment when you jump; with reckless abandon, with a calm and cool confidence, with an overwhelming anxious hesitation. No matter your form or how you get there—belly flop, cannonball, or perfect dive—that splash wakes you up and surrounds you in the moment, the here and the now.
Life is busy. Work, family, commuting from here to there. Hitting the pause and taking time to get outside, to chase that feeling of floating with a North Vancouver river or looking up at the trees while swimming in a hidden mountain lake. These are the places where a splash of water leaves you unburdened, free from the stresses of modern life.
Vancouver and its surrounding area is dotted with diverse spots to take a dip, from busy ocean beaches, to secluded mountain lakes, to top-secret gems that are passed down through generations and told only to the closest of friends. From high up the mountain to way down the valley, you're never far from a refreshing swim. Besides working up the courage to take the plunge, choosing where to do so can be the hardest part.
Lynn Canyon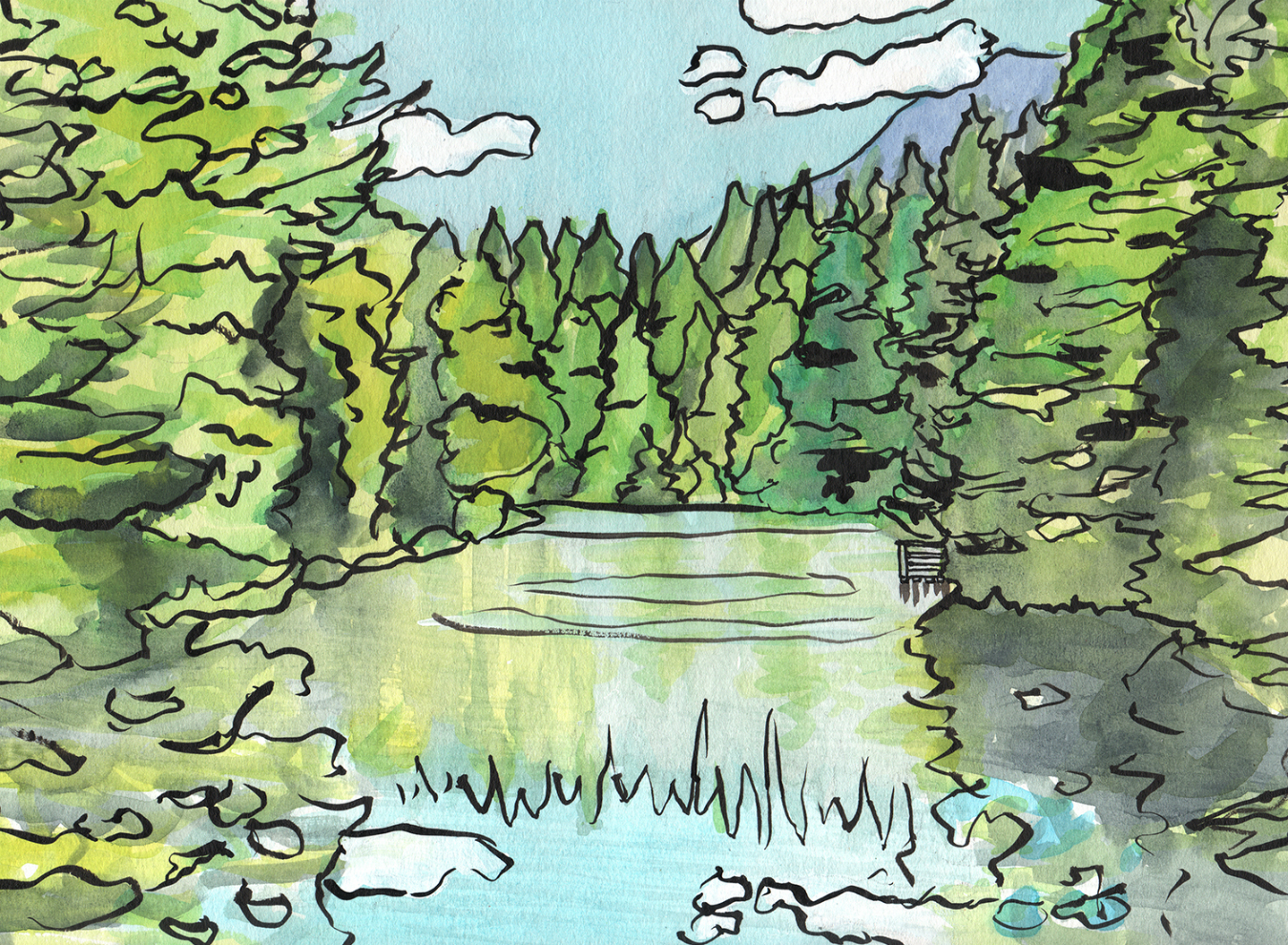 Lynn Canyon is a year-round go-to natural pool. Part of Lynn Valley's adventure hub that includes the Headwaters and Rice Lake, this trip can easily be turned into a multi-spot swim. Lynn Canyon is very accessible, being about 30 minutes from Vancouver by car. The main swimming hole is a popular place; you can't miss it, with brave souls yelping as they dip into the bitingly and refreshingly cold waters below.
If you're imagining something a little more tranquil, head down the river towards the twin waterfalls or trek on over to the headwaters, where you can find your own private oasis—perfect for a picnic along the hypnotic flow of the river.
Jug Island Beach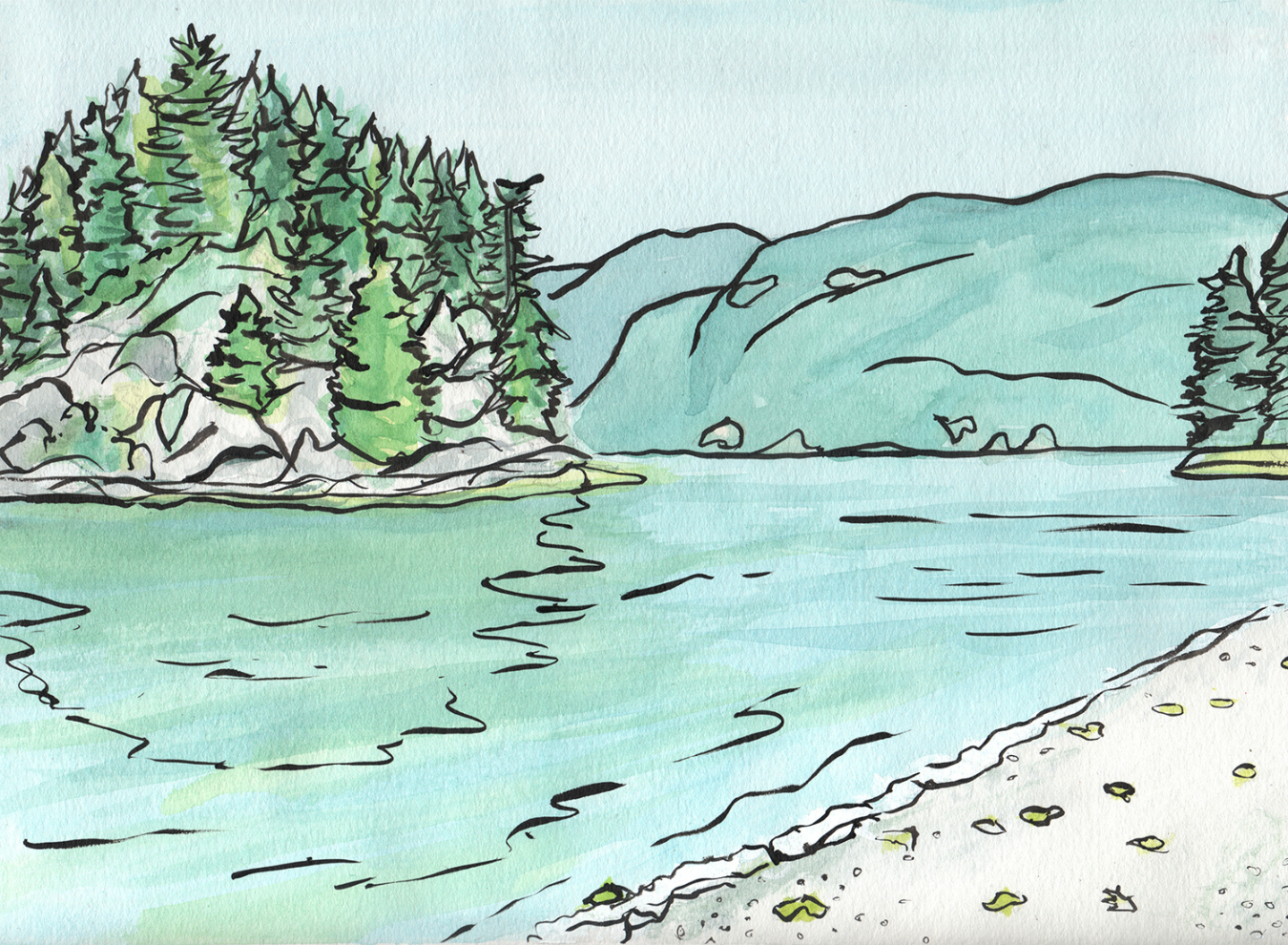 Tucked away on the Port Moody side of the Indian Arm, this small ocean beach is only an hour from Vancouver—but it feels like you've stumbled onto a secret gulf island shore hidden somewhere far from the city. It's about a two-and-a-half-hour hike in from the parking lot in the Belcarra Regional Park. With a few hills, you'll work up a perfect sweat before cooling off in the salty waters. Though these knolls make you work a little extra for your swim, they also keep the masses away, leaving you with an almost always private beach with Pacific Northwest postcard views. Make sure to pack a snack, bring water, and wear shoes comfortable for the trail.
Mystery Lake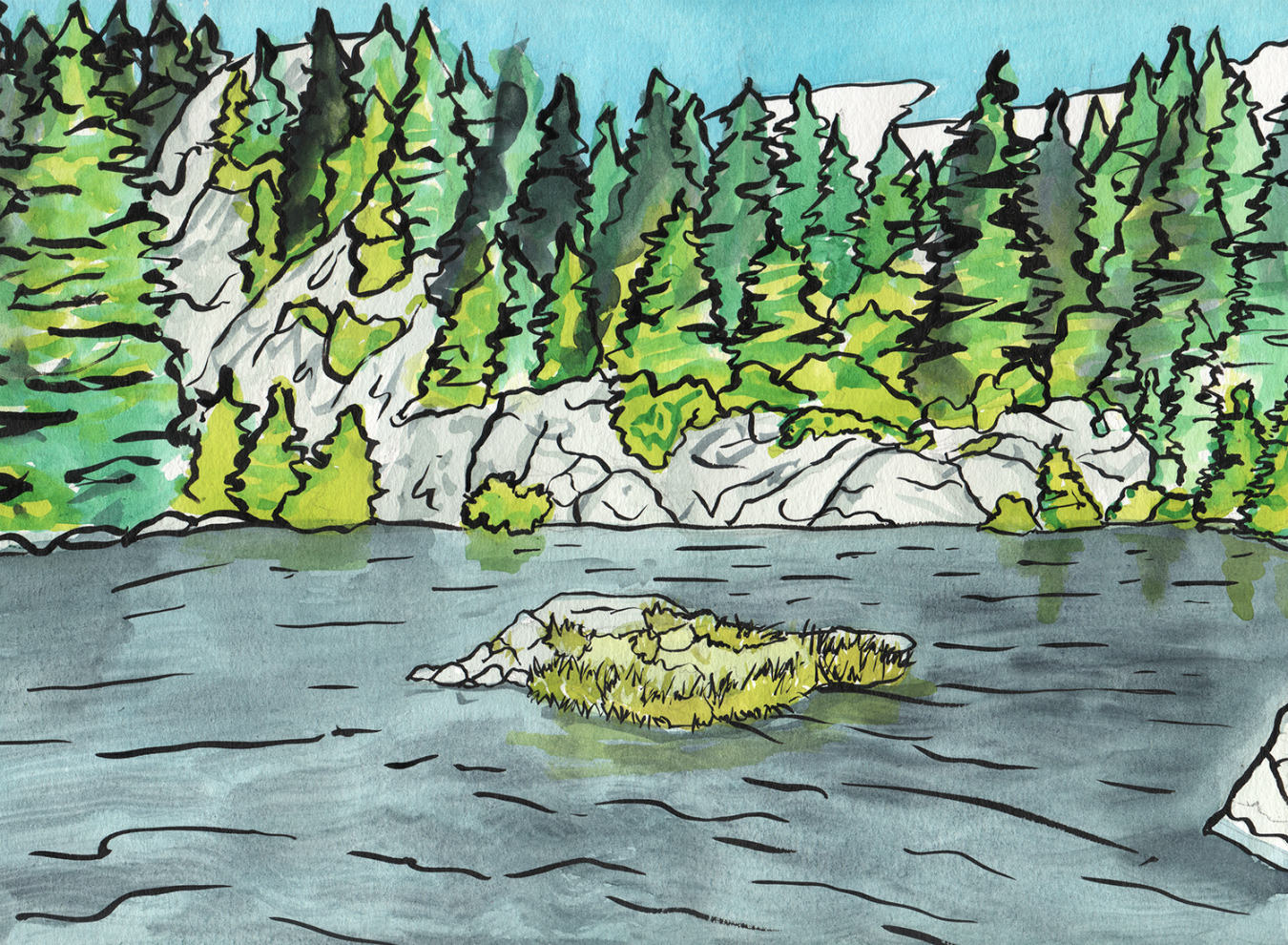 When you close your eyes and imagine picturesque mountain lagoons, you're seeing Mystery Lake. This location, perfect for that "lake vibes" Instagram post you've been waiting for, is located a hop and a skip (or more like a one-hour hike) up Mount Seymour. The short climb is full of loose rocks and sneaky roots, so watch your step and wear a trusty pair of shoes. Peak summer, pesky black flies like to play host, so bring bug spray to keep your dip in a no-fly zone.
Whyte Lake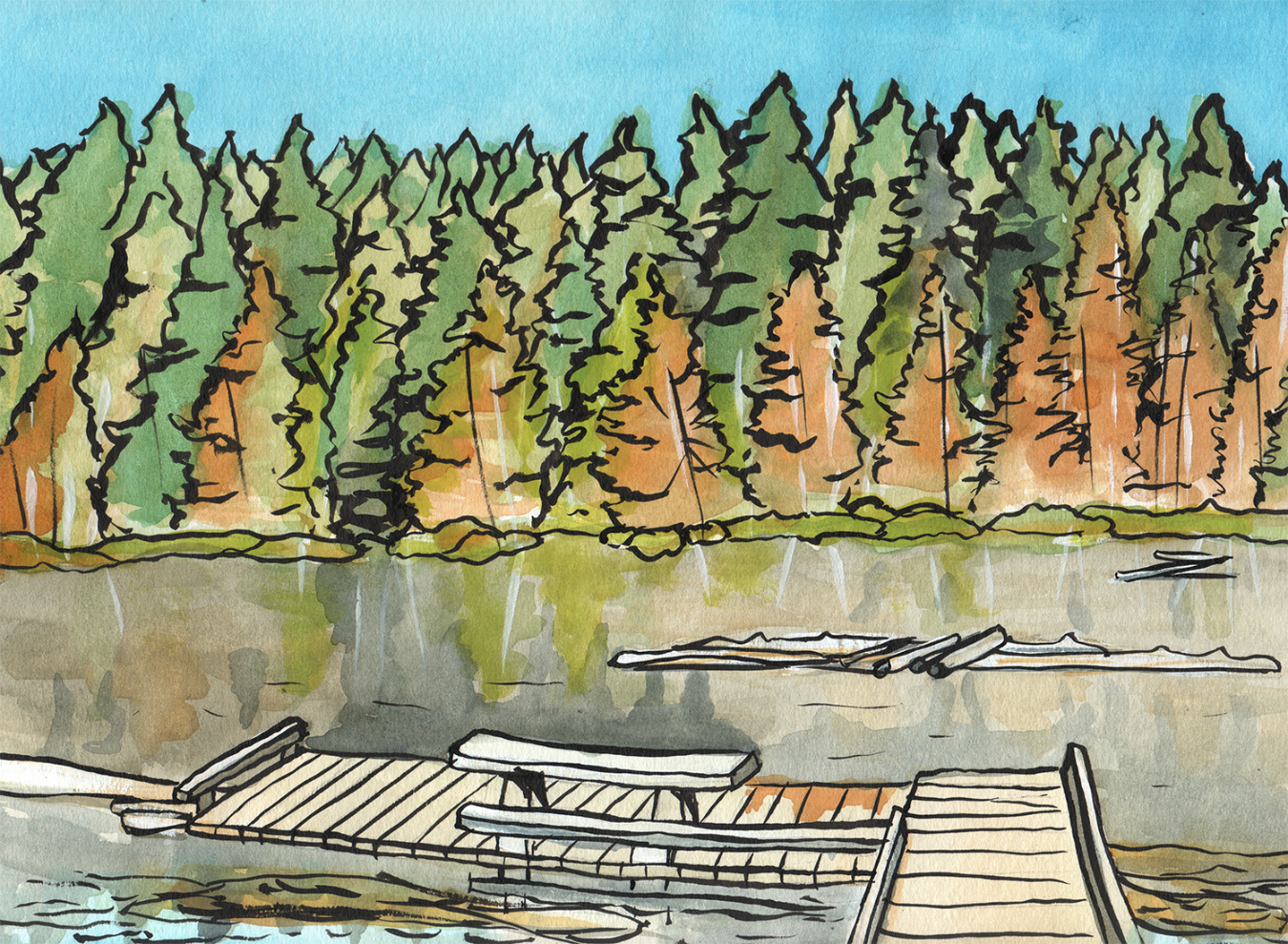 For those with toes too tepid for cool waters, Whyte Lake is the ideal place to take a dip. With crystal clear waters on Cypress Mountain, the lake is a gentle 45-minute, five-kilometre hike from Eagle Harbour. The scenic trail follows Nelson Creek uphill past several large old-growth trees; a glimpse of these stoic giants will give your imagination a hint of what West Coast forests once looked like.
There's a quaint little dock, perfect for practicing cannon balls, and the lake is bordered by beautiful Western Cedar and Douglas Fir trees. Kick back and take a deep breath in. The cedar-mountain air is a scent you won't soon forget.
Brohm Lake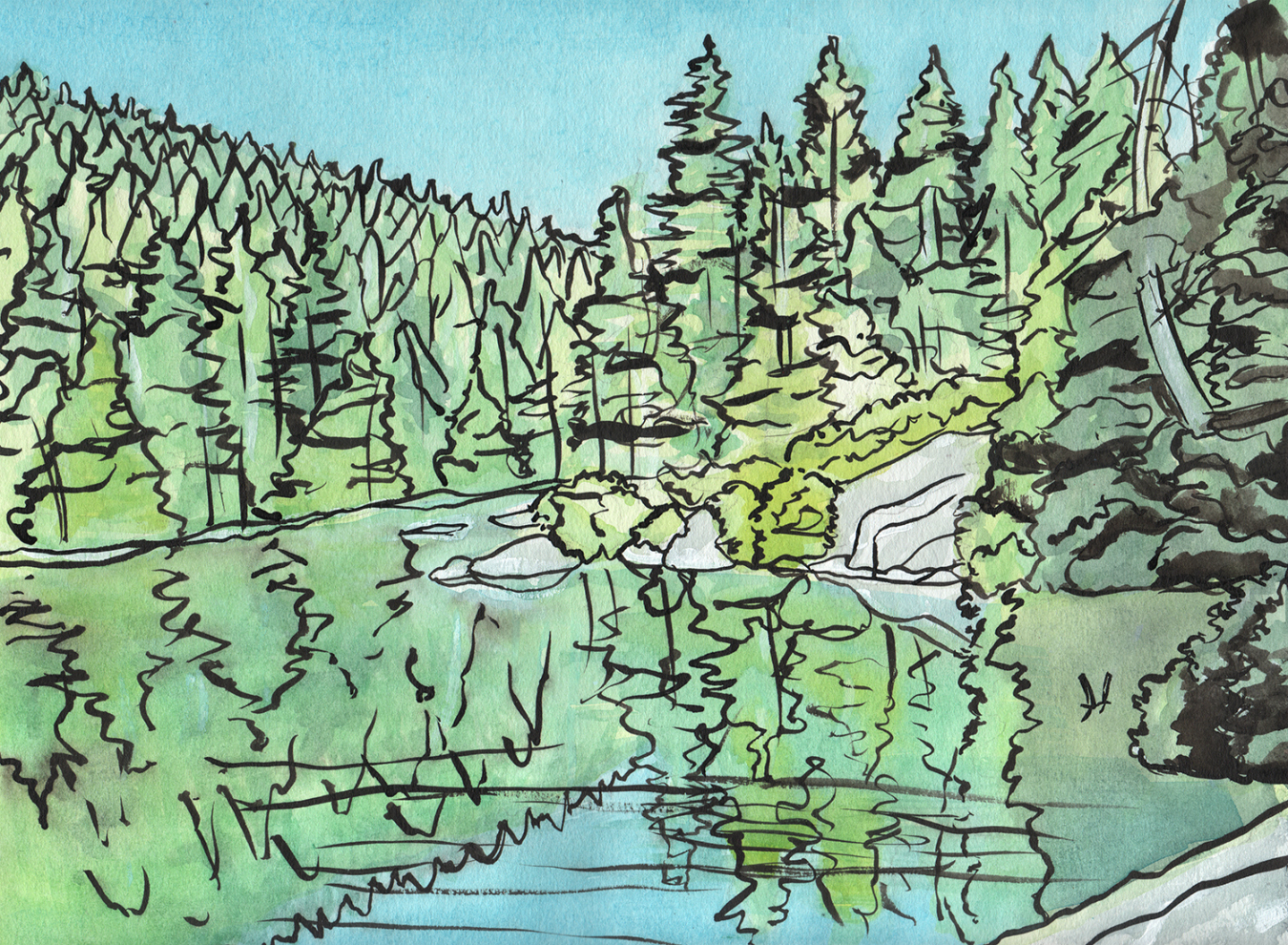 For the adventurists, Brohm Lake is a playground with a bucket list of adrenaline-inducing options. Located about an hour and a half from Vancouver, off of the Sea to Sky Highway just past Squamish, rope swings, old-growth trees, and jump-ready cliffs await. Brohm Lake is a full day trip: allow for around five hours of hiking for a return journey. This serene lake is surrounded by lush, thick greenery and bouncing boulders ready to be put to use for that big splash. Bring a day pack and explore the trails that circle the lake. With refreshing mountain air and viewpoints that overlook Cheakamus River, Brohm Lake is sure to impress every type of explorer.
Bonus: When you really need to cool off, head to one of the glacier lakes, such as Garibaldi, Cheakamus, or Joffre.
Everyone loves the outdoor pools at the likes of Kits Beach, Second Beach, and New Brighton Park, but there's something extra satisfactory about swimming in nature's version. Before summer blows its final goodbye kiss, take advantage of the Lower Mainland's beauty by diving into it.
---