At MONTECRISTO this year our contributors have written about food from all angles, from Vancouver's world of chili oil, Shira Blustein revolutionizing the city's vegetarian food, and chef Quang Dang's journey from fine dining to diner. To top it off this season, we asked 15 chefs from around BC to recommend their favourite gifts for the foodie you love.
Phil Tees, Executive Chef, Liquidity Wines
To me, the most useful gift for a food enthusiast is a quick-reading, high-quality thermometer—such an overlooked tool of the trade. It allows you to cook meat perfectly, makes sure your poultry doesn't get dry, helps in the making of desserts and home-made ricottas. A quality digital thermometer such as the Inkbird or Thermapen is a game changer for any food lover out there.
Neil Taylor, Executive Chef, Home Block at CedarCreek Estate Winery
I always recommend a nice mortar and pestle for at home—we use both small and large versions at Home Block. But for home, I would recommend looking for something made of granite, rough in texture, deep-sided and heavy. You often see very pretty-looking ones but they are quite impractical and not great to use. I like them as they're so versatile for grinding spices, crushing herbs, garlic, and citrus peels for marinades, mixing and making dressings, making compound butters, pounding spices and aromatics for curry pastes, et cetera. All of these things you can do in a food processor, but for me, they never taste the same. It's more natural this way, and it's still used in various forms, in countries all over the world and in all types of cuisines—an age-old technique and tool that never seems to go away. Even the big, heavy-duty ones are relatively cheap compared to food processors and last way longer.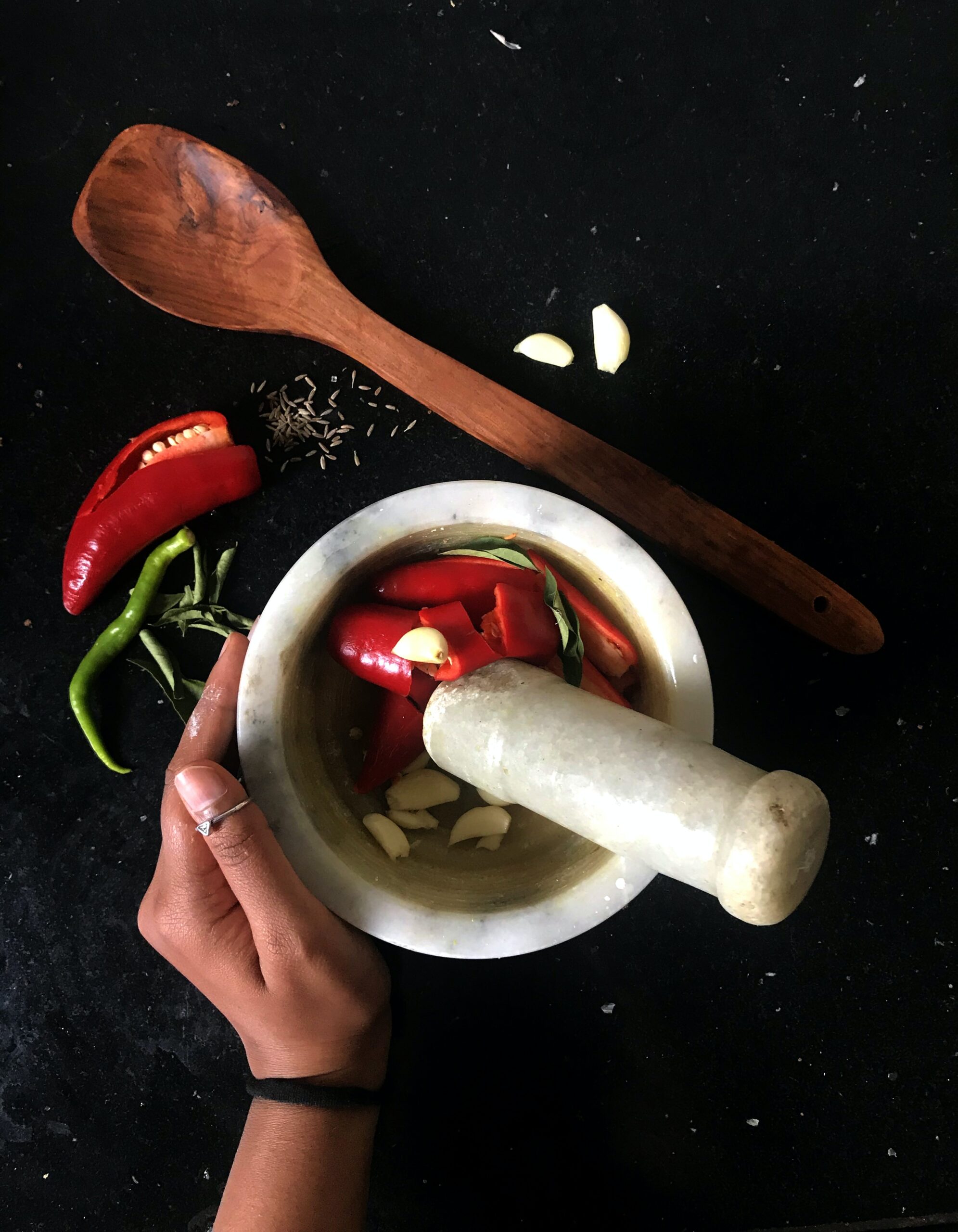 Johann Caner, Executive Chef, Honey Salt
I think an apron is a perfect gift for a foodie. You can personalize it to the receiver's taste, and you don't have to worry about having the right fit—it's almost one size fits all. Personally, when I put on my apron, I feel it is the start of the day. Chef & Co Canada is a great company based in Vancouver. Patricia Wong does amazing custom aprons that I use both in and out of the professional kitchen.
Kazuhiro Hayashi, Executive Chef, Miku
People are cooking at home more, and I highly recommend a good rice cooker. My go-to is the Zojirushi brand—such as the three-cup rice cooker. It's fast, always consistent, and you can do so much with it. I also enjoy pairing dishes with my favourite sake, Dassai 39. It is light and refreshing, with notes of apple and mango. You cannot go wrong with a quick, easy-to-prepare, and delicious dinner.
Betty Hung, Owner and Head Pastry Chef, Beaucoup Bakery
EastVan Bees Barrel Aged Whiskey Honey is one of the most unique honeys I've tasted—aged in a whisky barrel for a few months for the flavours to develop. It is delicious on desserts and a great way to support local artisans such as EastVan Bees.
Will Lew, Executive Chef, Bruno Restaurant
A holiday gift I would proudly and happily give to someone passionate about food would be macro kelp, a product from Canadian Kelp in Bamfield on Vancouver Island. In my opinion, this is one of the most sustainable local products on the Pacific Northwest coast. The large blades of local kelp are hand-picked and warm-air-cured. As an ingredient, these blades of kelp are extremely versatile and provide beauty, nutrition, and a unique taste of the ocean. It can be the star of the plate or provide the backbone to the umami of any dish. It's truly an inspiring ingredient that is Ocean Wise–recommended for its ability to be a restorative species.
Chris Lam, Chef and Owner, Straight and Marrow
So this year, considering all that has happened, I believe the best gifts are experiences and, of course, to shop local. Van Koji is a local company that produces shiokoji, which is fermented rice seasoning. Shio-koji has a colourful story about its recipe being lost and found again just 10 or 15 years ago, and I have highly enjoyed using it in many different areas from marinating to sauces. My second recommendation would be the seafood boil kits from Wandering Mollusk. I love seafood boils, and these kits include everything you need, including the cooking vessel. All the makings of a great experience at home.
Jean Claude Douguet, Chef, Gotham Steakhouse & Bar
With the pandemic, lots of people learned how to bake their own bread. For bread aficionados, there is a cool, organic tool that allows you to achieve a perfect crust and moist centre this is a cloche à pain or bread cloche. You can find one at a local food store. Emile Henry has a few different colours and shapes, and it makes a perfect gift for the baker on your list.
Damon Campbell, Executive Chef, Fairmont Pacific Rim
Having a quality olive oil to use in the kitchen can make a huge difference when it comes to flavour and is worth investing in for those passionate at-home chefs. It can be used for dressings, finishing meat/poultry/fish dishes, tossing cooked vegetables in, drizzling over soup, or even making a beautiful olive mashed potato. For those more interested in dessert, get them to try baking an olive oil cake served with ice cream—using any of these olive oils in this recipe will make for a beautiful dessert.
Donna Wadsworth, Owner, Savoury City Catering
A fun gift idea for the friend who loves entertaining is a pink Himalayan salt slab. I have a small one that I use to serve butter when I have company over. It keeps the butter cold, gives it a bit of salt flavour, and looks damn cool. The larger ones are great to use as serving plates for sashimi.
Jason Harper, Culinary Director, Cocktails & Canapes
The Masakage Yuki line is an awesome knife for the price. I would suggest starting with the 210 gyuto, the perfect all-round knife. It's stainless clad, so it helps with rust. And it has a white carbon core, so not too hard, but hard enough to hold an amazing edge. And it's also an absolute dream to sharpen on a stone—takes an edge so nicely. I have a few knives from that line, and they are some of my favourites to sharpen and polish. These are without a doubt the value for a beginner and have the quality for a professional chef who wants to move into Japanese knives.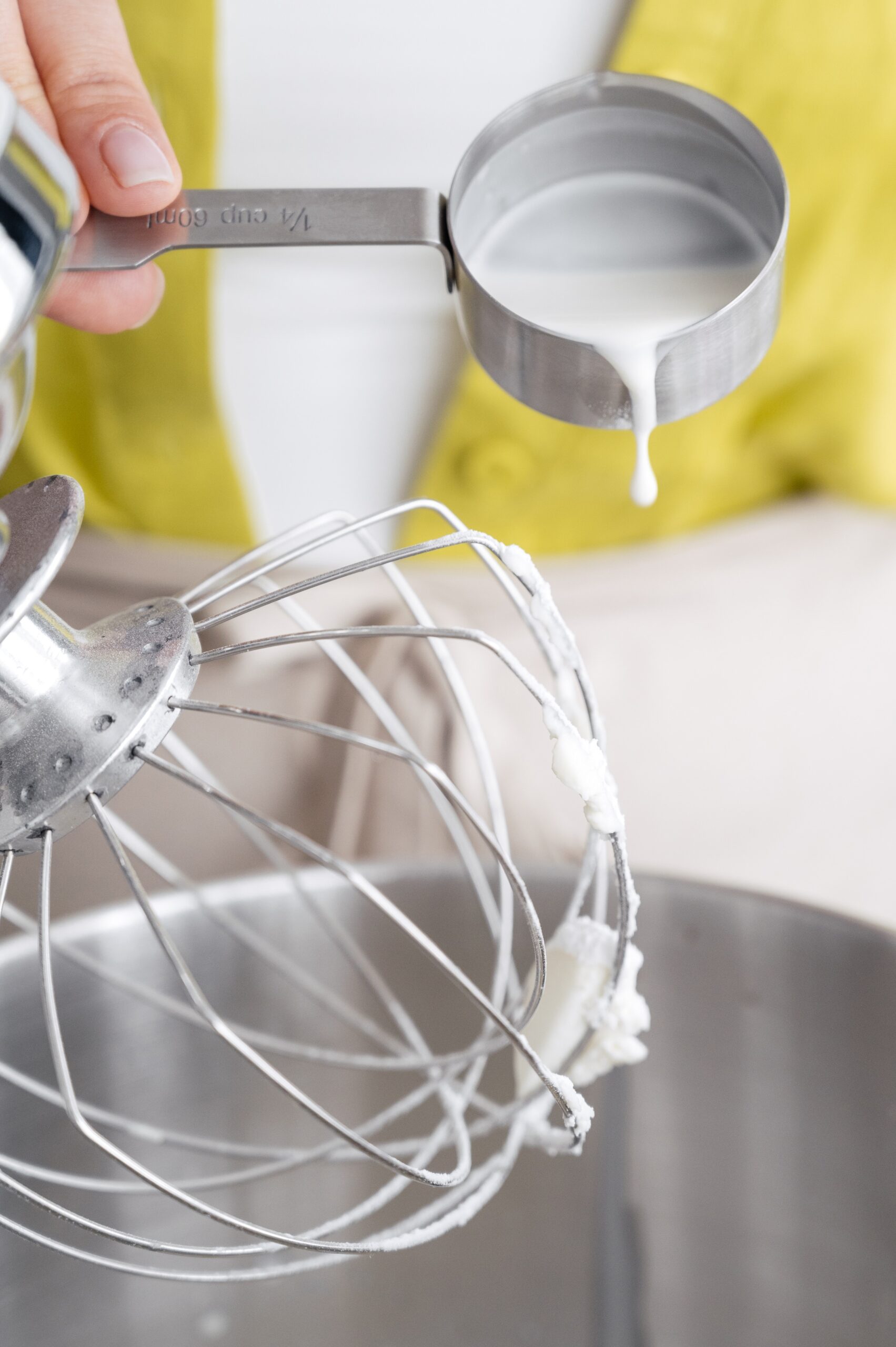 Chefs and Instructors at Pacific Institute of Culinary Arts
Chef Christian Lai-Chun
As a pastry chef, the number one gift for someone who really wants to enjoy baking, pastry, or culinary is a KitchenAid mixer as it comes with various types of attachments. To be fair, I know it's pricey, but it's really worth it. Second option would be a simple digital scale. The more precise you are measuring your ingredients, the better your results will be.
Chef Ben Kiely
A great gift for a foodie would be a small coffee grinder. The reason is it's great for using for creating barbecue spice rubs and spice mixes like ras al hanout, garam masala, and zatar—lso just grinding whole spices which have been toasted, like cumin or coriander. It helps keep the spice mixes fresh because you just need to make small amounts, so the flavour lasts much longer.
Chef Alex Lavroff
What I would recommend for someone who is into food is a proper soy sauce. I would recommend purchasing a bottle of black garlic shoyu or sakura shoyu from a company called Haku. It can be purchased in specialty stores or online. Lots of foodies love Japanese food, but almost everyone cooks with tamari or Kikkoman. But real soy sauce, especially the aged stuff you can get in Japan, is so complex and so different from what people use here. It really elevates any dish or vinaigrette. I find the black garlic and sakura shoyus to be of super high quality, and the boost of cherry blossom is so delicious. I think if I received that for a gift, I would be so happy.
Chef Luciane D'Aviz
I would recommend a sous vide machine. There are several on the market with an excellent price and that can make dishes at home using techniques performed in restaurants. It would be a good gift for someone who really likes to cook. I recommend two brands, Anova and Breville. Both can be found at Hudson Bay, Best Buy, and Amazon.
---
See more expert gift guides.