Going out to dinner can be a wonderful thing, but sometimes the best meals are the ones you create with your own hands. The hard work that goes into taking ordinary ingredients and transforming them into a flavourful dish is a reward in itself, especially when you can snap the perfect Instagram shot and show off your culinary genius. So put on your chef's hat and try out these recipes from Vancouver's best chefs and restaurants.
Giardino's Spaghettini Carbonara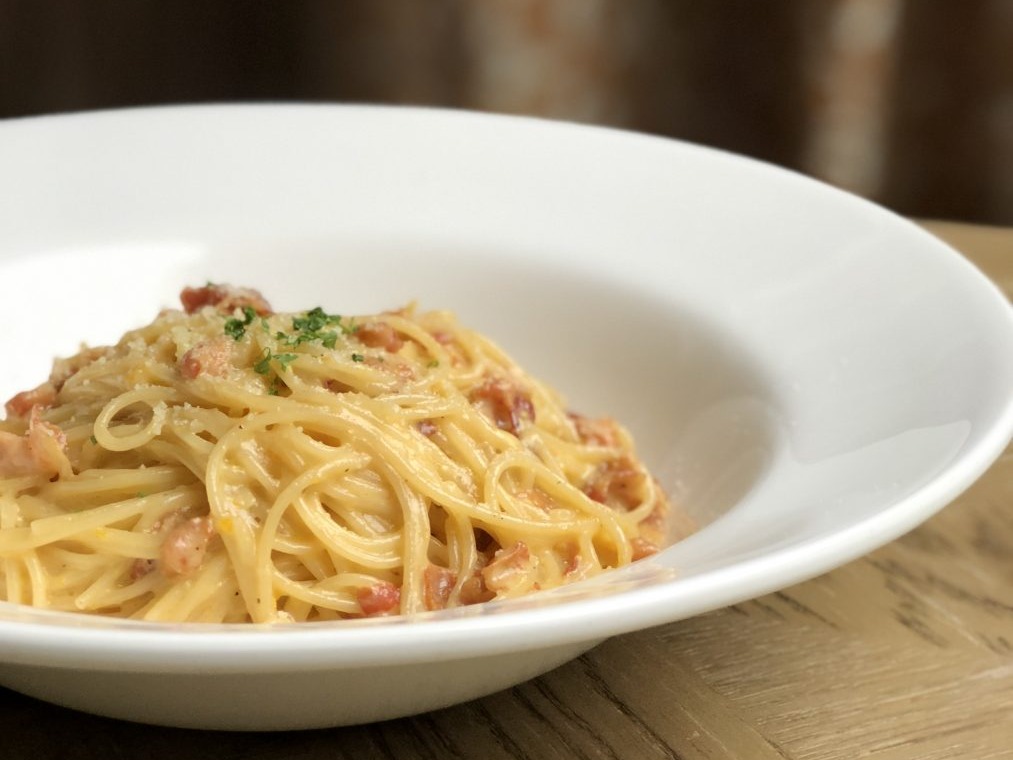 Umberto Menghi, the celebrated chef and owner of Giardino, is known for his passion in delivering authentic Tuscan dishes and exceptional service. But what does the Italian chef indulge in when the weather turns cool? A simple but satisfying carbonara made with pancetta and Parmigiano-Reggiano.
Cioppino's Homemade Ricotta Gnocchi
For renowned chef Pino Posteraro of Cioppino's Mediterranean Grill & Enoteca, the key to homemade gnocchi isn't potatoes—it's semolina flour. As the pillowy pieces begin to float in boiling water, serve them immediately, topped with your best olive oil, Parmigiano-Reggiano, and your choice of sauce (we suggest tomato). After one bite, you'll never go store-bought again.
J.C. Poirier's Roasted Chicken, Boursin Cheese, and Mirepoix Vegetables
Just like Mom used to make. The chef and owner of award-winning Railtown restaurant St. Lawrence re-created this special meal inspired by his own Sunday family dinners in Saint-Jérôme, Quebec. But how to avoid the pitfall of a dried-out roasted chicken? He suggests stuffing the bird with Boursin cheese to keep the meat moist.
House Special's Uncle Hing's Chicken Wings
Playing host this weekend? Nothing pleases a crowd like a plate of spicy and sweet chicken wings—especially those from contemporary Vietnamese eatery House Special. Co-owners and siblings Victoria and Patrick Do asked their uncle for this secret family recipe that uses a marinade of garlic, fish sauce, and crushed red chili.
Rosie Daykin's Best and Basic Quiche
Local baker turned success story Rosie Daykin produces delicious works of art at Butter Baked Goods Bakery and Café, near Southlands. Her third cookbook, Let Me Feed You: Everyday Recipes Offering the Comfort of Home, includes the quintessential quiche lorraine. If you haven't made a pastry shell from scratch before, this easy-to-follow recipe is a great one to start with.
---
Taste more from our recipe archive.