Some things just need to be shared; not all secrets are meant to be kept. Here, a guide to some of Vancouver's best hidden bars, each offering a touch of whimsy. There's nothing quite like the thrill of discovery.
The Narrow Lounge
Everyone's favourite worst-kept secret, The Narrow—celebrating its 10th anniversary in 2018—is a true oasis, found by looking for the red light just off of Main Street near First Avenue. Shaking off the feeling that this is the start of a horror film, open the unmarked door and head down the stairs. Below is a tiny (and yes, very narrow) bar with minimal seating, low-hanging chandeliers, and taxidermized animal heads. Order some nibbles or just have a cold beer, taking in the cozy surroundings. There is even a secret within a secret here: the patio, which is found down a hallway and through another seemingly random door.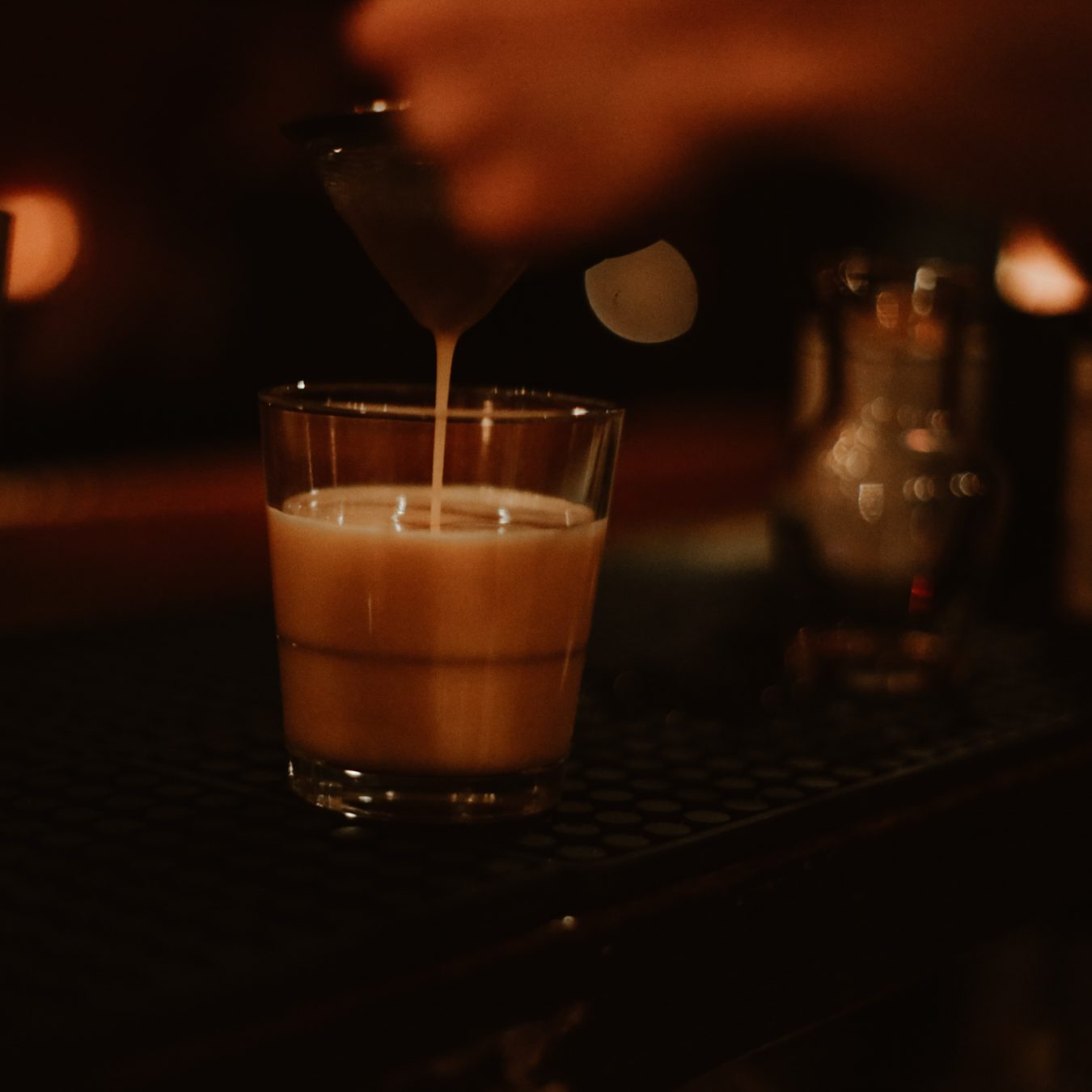 Upstairs @ Campagnolo
Tucked above Campagnolo on Main Street at the edge of Chinatown is the restaurant's more relaxed pub space. With a full bar and a small food menu—including a very popular hamburger—Upstairs is found via its own staircase behind an ominous green door. The bar has no telephone, and menu items scribbled on a large sheet of paper are in limited supply, making the whole experience feel delightfully no-frills. That doesn't mean it compromises on quality, though.
Prohibition
Inside the Rosewood Hotel Georgia but entered from the street when the light above the wooden doors glows green, Prohibition is a luxurious speakeasy-style place with killer cocktails and a notable absinthe experience. Descend the staircase and be welcomed into a world of marble and leather, with plush seating in rich colours and impeccable service from smartly-dressed waitstaff.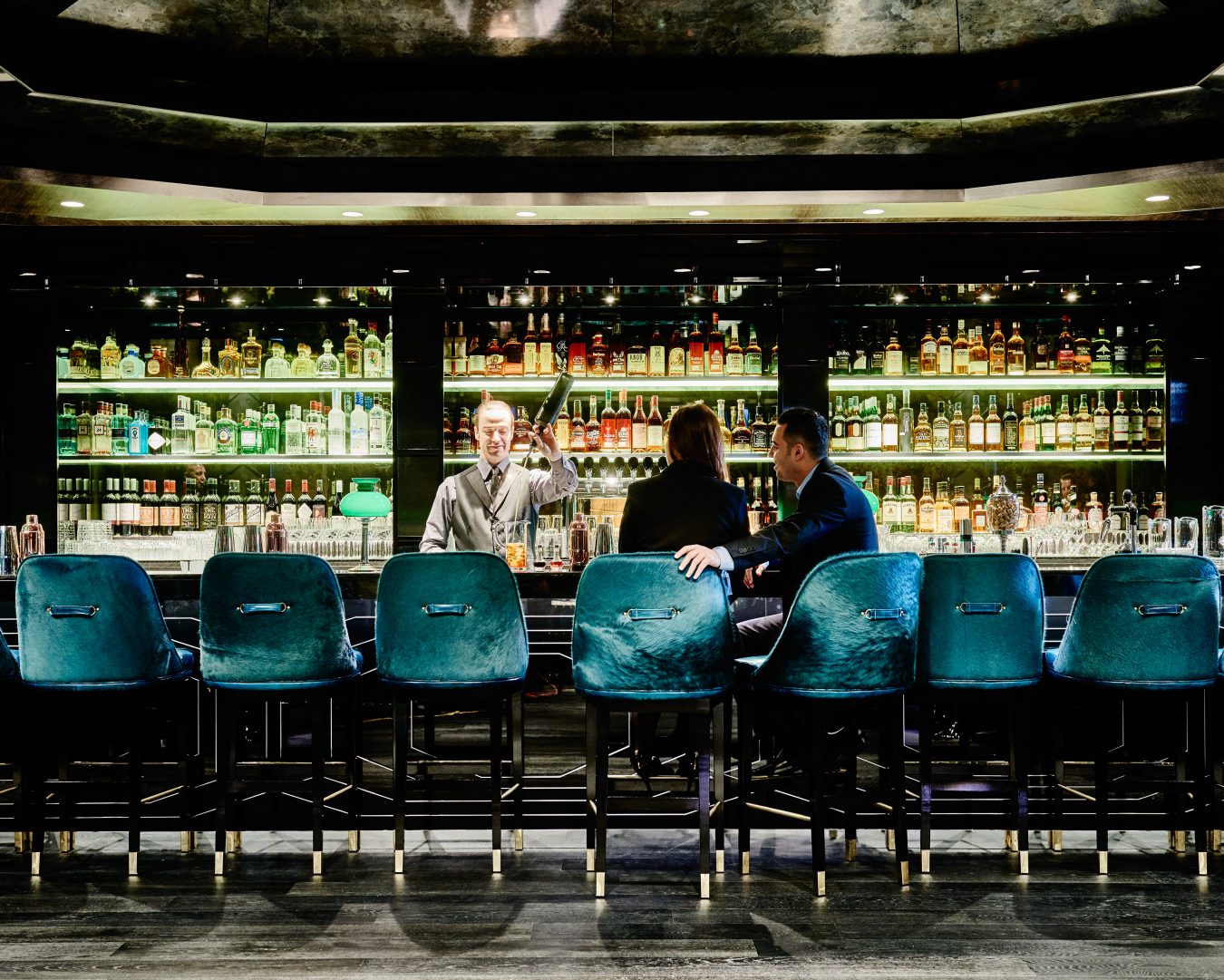 Shebeen Whisk(e)y House
Whisky aficionados have been singing Shebeen's praises since the day it opened behind Gastown's Irish Heather. This hideaway—only accessed by going through the Heather, out its back door, and across a tiny alley—offers an incredible selection of rare, high-end whisky that is meant to be sipped and savoured. The intimate space is great for pulling up a seat and making conversation with strangers, and if everyone gets hungry, not to worry—Shebeen also serves food.
Gran Reserva
Love Bodega on Main but craving something with a bit of a different feel? Go downstairs to Gran Reserva, which has its own entrance that leads from Main Street straight to this underground bar. Enjoy a negroni or a margarita or a glass of wine and admire the moody greens and browns that make the space come alive; on some nights, there is even a DJ spinning tracks for the intimate crowd. Is there a sign out front? No. Just follow the raucous sounds of people having fun, heading through the open door and down the stairs. You'll know when you've found it.
D6 Bar & Lounge's private room
Located in the lobby of The Douglas hotel—part of the Parq entertainment complex—is D6 Bar & Lounge, a swanky cocktail spot with a distinctive brooding, moody vibe. While the bar itself is not a secret (although its height, towering above glittering False Creek, may make it feel like it is), it has something special to share with those who know where to look. That bookcase against the wall? It moves. Behind it? An entirely separate and exclusive lounge. Enjoy bites of food, such as hamburger sliders, and strong cocktails, perhaps made with the hotel's own branded gin produced in collaboration with Yaletown Distilling.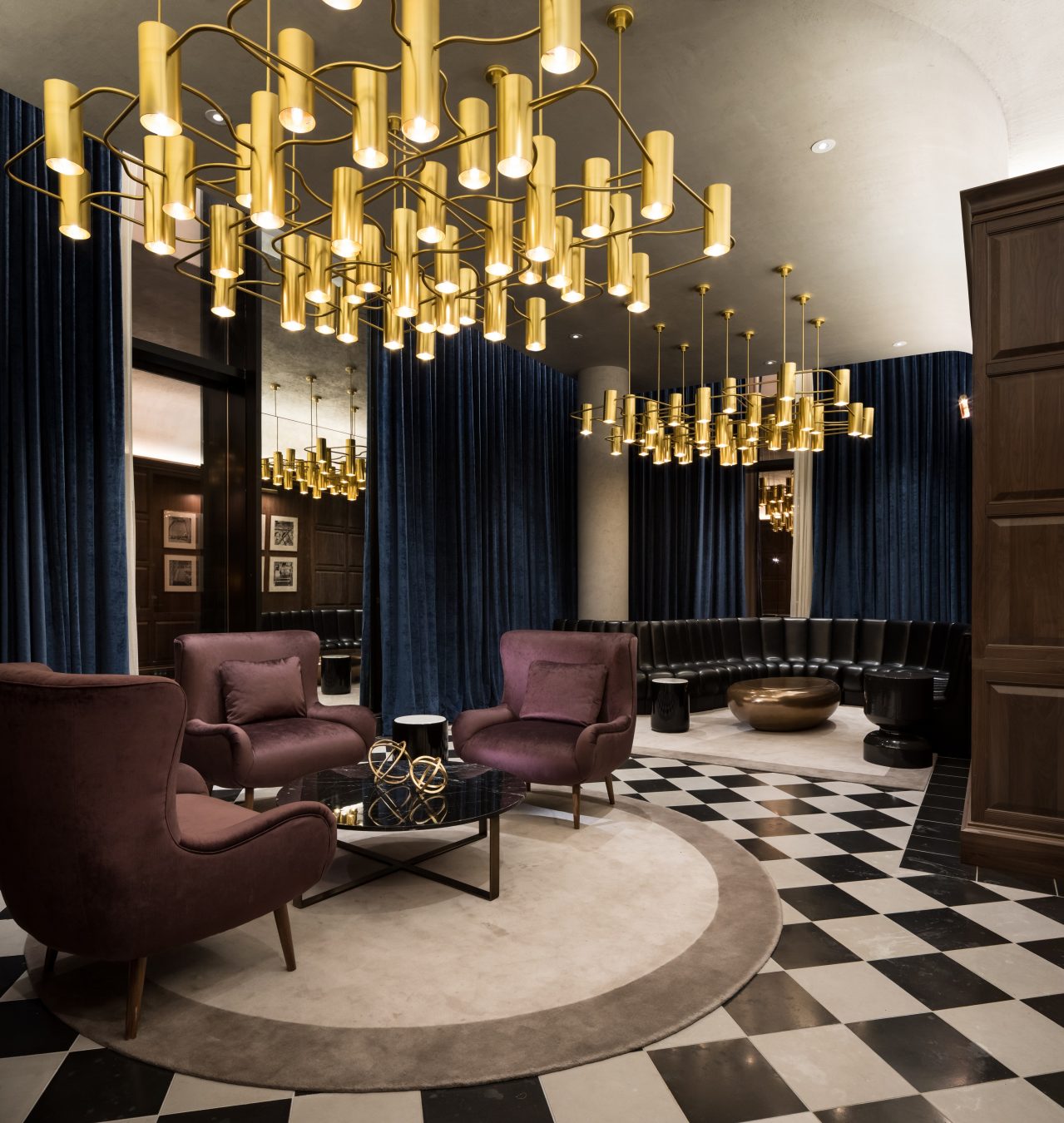 Honourable Mention: The Elk Room at The Diamond
The Diamond is one of those places that sits hiding in plain sight. Despite a prime location in Gastown, it can be easy to breeze right by the entrance without a clue about the treasures that await upstairs. Go with expertly crafted classics like a Penicillin or old fashioned, or opt for a specialty drink from the rotating menu. The main room is cozy, with great views of the cobblestone streets down below, but for an enhanced experience, head to The Elk Room; this space used to be entered through a secret door in the wall, but recent renovations have included sliding doors that open directly (and quite obviously) to the main room. So this spot isn't really hidden anymore, but we include it here in honour of its former iteration as one of the best secret bars of all.
Vancouver is something of an open book, but even this young city has its fair share of sanctuaries. Tired spaces can be made new again, and a well-known home can still offer up surprises—often made better with a cocktail in hand.
---
Find a beverage and a bite.