September 30 is the first National Day for Truth and Reconciliation, a day of action and reflection on the legacy of Canada's relationship with Indigenous peoples. As well as wearing an orange shirt, and reading the Truth and Reconciliation Commission's 94 calls to action, Indigenous leaders have called on Canadians to learn more. As an arts and culture magazine, we are looking back at some of the remarkable Indigenous leaders, artisans and artists we've written about in the past year.
The Inconvenient Indian Author Thomas King Says He Can't Be All Things to All People
"One of the great sorrows in my life is that with all the energy that so many people have put into changing the landscape for Aboriginal people in Canada, very little has happened at the political level." Read more.
How Dana Claxton Uses Art to Reclaim and Reframe Indigenous Narratives
"Themes of beauty and objectification pervade in Claxton's female-centric photographs. Onto the Red Road (2010) is a series of five life-size prints of a woman in variations of a red dress, representing the criminalization of regalia, and both the sexuality and spirituality of Indigenous women." Read more.
How Squamish Chief Janice George and Her Husband Reclaimed the Traditional Art of Salish Weaving
"A century, while just a wrinkle in the long history of the Squamish First Nation, was long enough to almost wipe out the craft of Salish blanket weaving from their people—that is, before George and Joseph made it a living art again." Read more.
How Indigenous Author Richard Wagamese Helped Me Reconnect to My Cree Culture
"It was 1989 when, by chance, I found myself going to my first powwow. Although my heritage is Cree and Dene, I knew nothing of my own First Nations traditions growing up. I was one of those sad children taken away from my family, culture, and community in the Sixties Scoop. Going to that powwow changed my life." Read more.
These Archival Photos of First Nations in B.C. Shine a Light on Traditional Daily Life
"Many of the original photographs were taken in the 19th century, when earliest contact between First Nations and colonists was still within living memory. The equipment at the time demanded long exposures, bringing to a halt human activity to pose for the camera. All these decades later, we are left with tableaux of silent beauty." Read more.
New Label Ishkōdé Records Invokes Anishinaabe Prophecy to Celebrate Diverse Indigenous Music
"Ishkōdé means fire in Anishinaabemowin, and the "Song for the Eighth Fire," a reference to the Anishinaabe's Seven Fires prophecy, is the guiding principle behind the women-led record label. The prophecy is one of the main spiritual teachings for the Anishinaabe people, each fire representing a period in the life of the people on Turtle Island, an Indigenous name for North America." Read More.
For Indigenous Tour Guides, Travel Can Be Transformation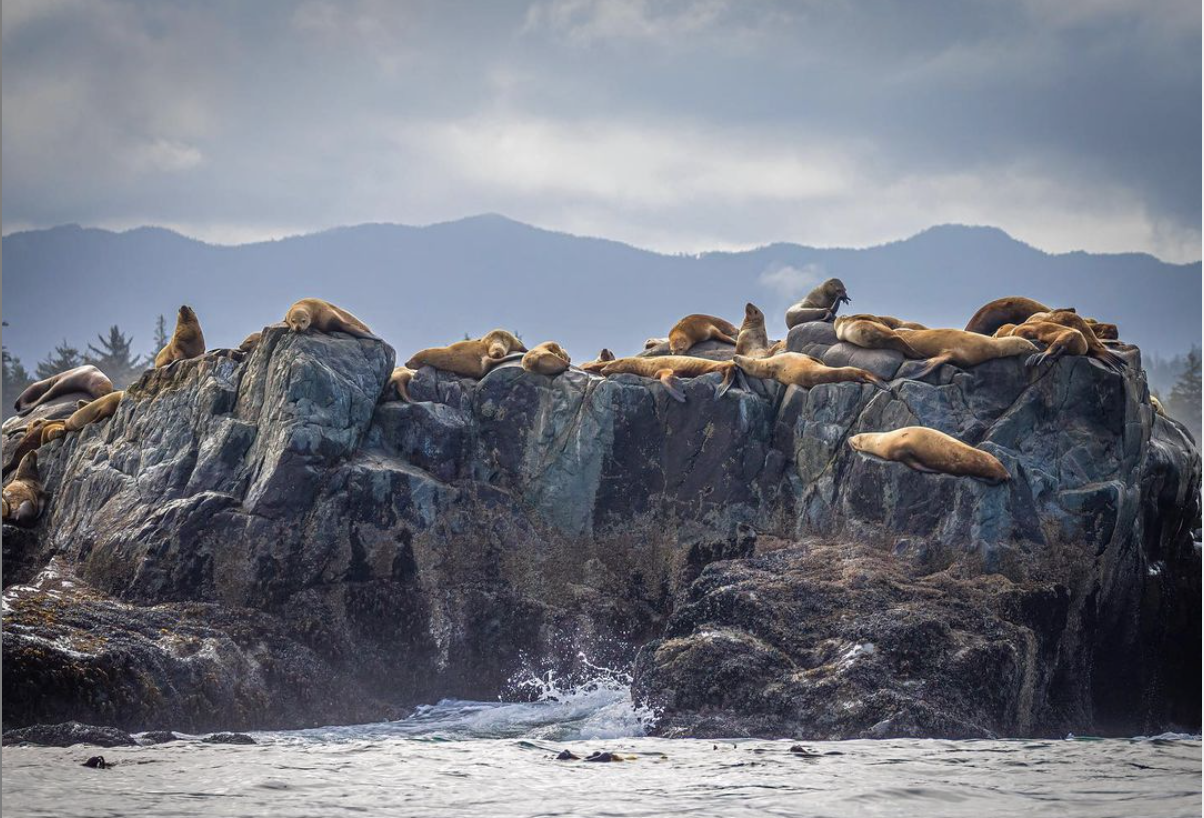 "Nearly a third of Canada's more than 630 First Nations have traditional lands within B.C., many offering Indigenous cultural tourism experiences. Elders, traditional knowledge-keepers, and community members of all ages have developed opportunities to transfer stories to visitors through tourism experiences as unique as each culture." Read more.
How to Find Vancouver's Vivid Outdoor Indigenous Art
"Growing up in Vancouver in an adoptive family, Bulpitt knew little about his Haida heritage. As a teen, he took up a spray can as a fledgling graffiti artist before travelling to Haida Gwaii, at age 19, to apprentice with his uncle, master carver Christian White. His uncle not only taught him about his First Nations roots but showed him the skills he had developed through graffiti—design, composition, scaling—would transfer well to carving and other arts." Read more.
This Indigenous Beauty Line Is Rooted in the Land and Its Plants
"The seed for Indigenous skin-care brand Skwálwen Botanicals was planted in Leigh Joseph's heart a long time ago. As a child spending time with family members and elders in her community of the Skwxwú7mesh (Squamish) First Nation, she experienced what it meant to be in connection with the land through the foods they were harvesting and sharing in family meals." Read more.
Remembering Bill Reid, the Haida Master Carver Who Paved the Way
"Gawaai Edenshaw, now an artist and filmmaker in his own right (he co-directed the first movie made in the Haida language, the award-winning 2018 film Edge of the Knife), was approached last year by Vancouver's Bill Reid Gallery of Northwest Coast Art to curate a major exhibition to celebrate Reid's centennial year." Read more.
---